Hi everyone and Welcome back to the European Travel Section of The Code of Style Magazine., and this article all about what to do and where to stay in Costa Adeje, Tenerife.
Why go to Costa Adeje
Costa Adeje is the perfect place to chill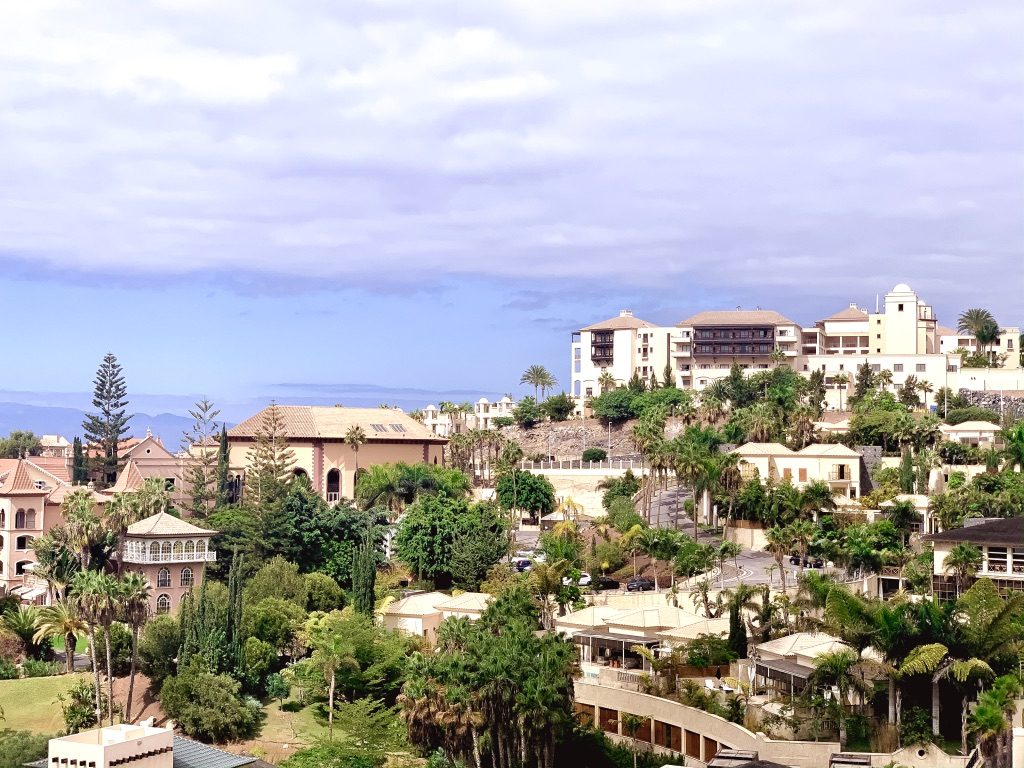 Costa Adeje is the newest resort area in Tenerife and is considered to be the jewel in its crown. It is a very upmarket destination, with a wide range of smart hotels, restaurants, bars and shops!
The sea-front is a great choice for a cocktail or dinner venue,as you will find everything from English pub food to sushi, spaghetti, curry, fish or fajitas! More than a dozen different nationalities are represented, including Canarian cuisine (I definitely recommend trying the Canarian potatoes!)
You can also play a round of golf at the Costa Adeje golf club and admire the sea views (above)
Shopping at Plaza del Duque
The Plaza del Duque shopping centre is a luxury shopping centre , offering a unique shopping experience, personal attention and high quality in pleasant surroundings with luxurious architecture. It is open every day from 10.00 to 22.00h (restaurants from 9h00 to midnight) and it features a range of high-end fashion, accessories and beauty stores, as well as a restaurant area and a 24 hour pharmacy.
Visit Los Cristianos/ Playa de las Americas
Just along the coast from Costa Adeje, you will find Los Cristianos and Playa de Las Americas, which sort of run into each other!
Los Cristianos is one of the most popular and busy resorts on the Canary Islands. It was once an old fishing town that over the years has experienced major expansion, making it a popular holiday destination.
There is a long pedestrian walkway, which borders the beach, and you you can find a wide array of bars, hotels and restaurants all along the promenade.
There is also a wide variety of shops including boutiques, designer labels and other great places to pick up a bargain just behind the beach area.
Just beyond Los Cristianos and running seamlessly into it is Playa de las Américas, with its high-rise hotels, glossy shopping centres and lively nightlife! Playa de las Américas is the party capital of Tenerife and may not be the best choice if you're looking for a quiet, romantic getaway or a holiday with young children, but is perfect for a hen do or stag night! In particular there is a one kilometre stretch known as 'Verónicas' that is packed with nightclubs, bars, shops and restaurants.
Visit the amusement parks
To be honest, I didn't actually visit any during my recent stay, but I'm including a few details of the main parks on the island with some links to find out more!
Siam Park
Siam Park is located near Costa Adeje and is a giant water park, with lots of different slides and other attractions such as a beach where you can try your hand at surfing! For more information, see here.
Loro Park
Loro Park ('parrot' park) is located in Puerto de la Cruz on Tenerife's north coast and is much more than a parrot park! As well as the parrots from which it derives its name, it is also home to many other wildlife attractions. For more information, see here.
Jungle Park
Jungle Park is set in a tropical gardens close to Los Cristianos and is home to birds of prey and other wild animals, living in their natural habitat. See here for details.
Aqualand
Aqualand is another water park , with slides for all ages and dedicated children's areas. For more details, see here.
Relax on the beach or try some watersports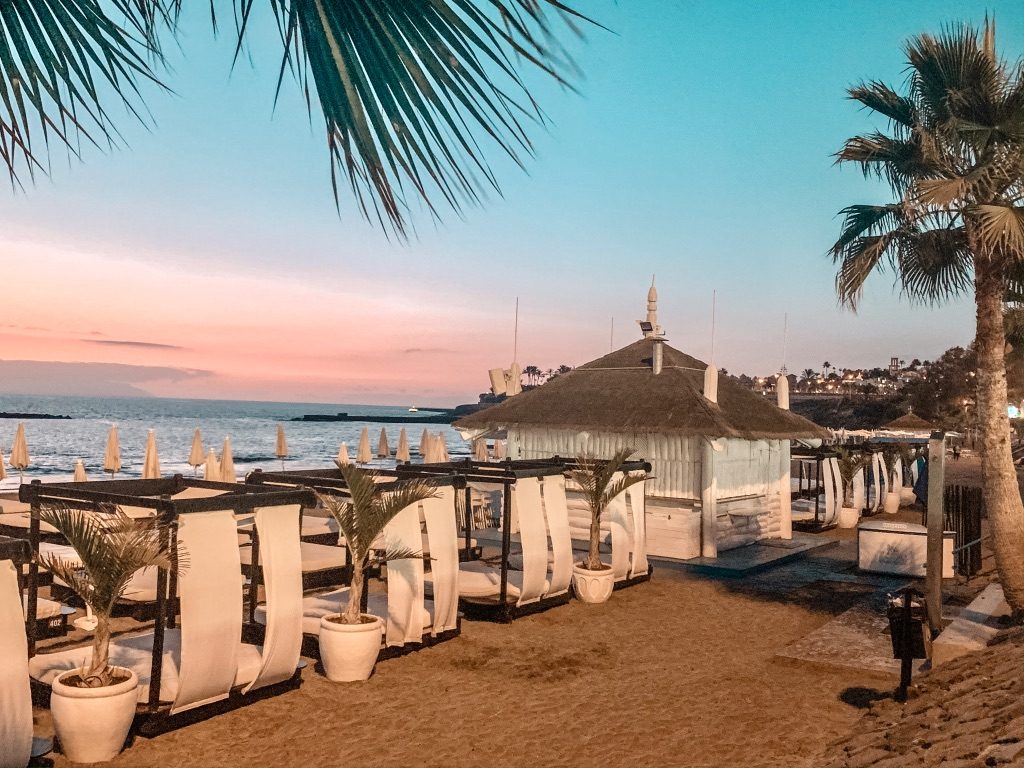 Whilst there are many beaches on Tenerife, most are not covered with soft white or golden sand, but instead, due to the islands' volcanic origin, many beaches consist of black sand.
However, in some of the popular tourist resorts on the South-West of the island, you will find golden sand, such as at Playa del Duque in Costa Adeje, where white sand was pumped up from the sea bed.
If you are feeling more energetic, a wide array of watersports is on offer, including sailing, diving, snorkelling, water-skiing, jet ski, windsurfing, deep sea fishing and parascending!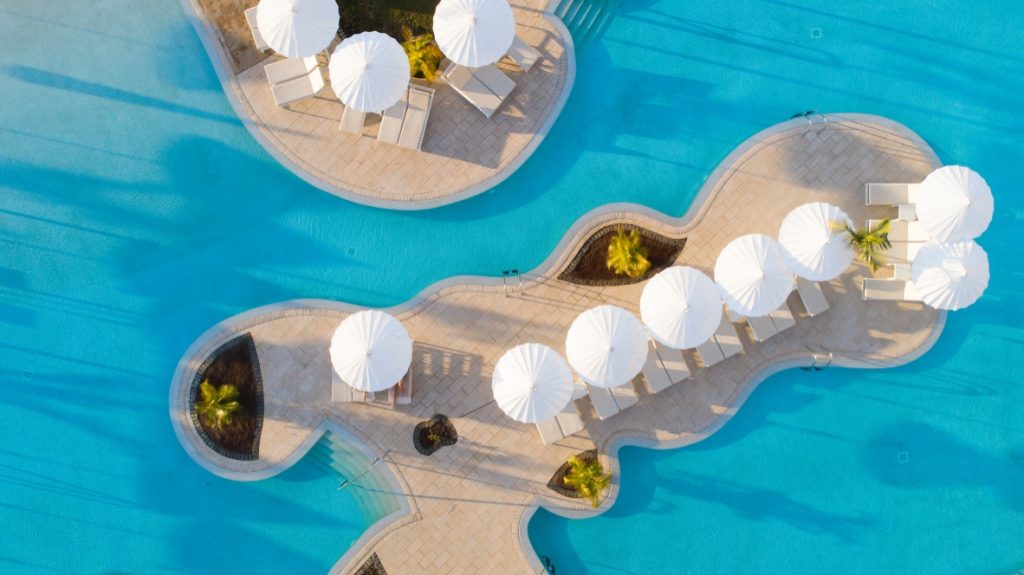 Or, you could just relax by the pool!
Where to Stay
The GF Victoria Hotel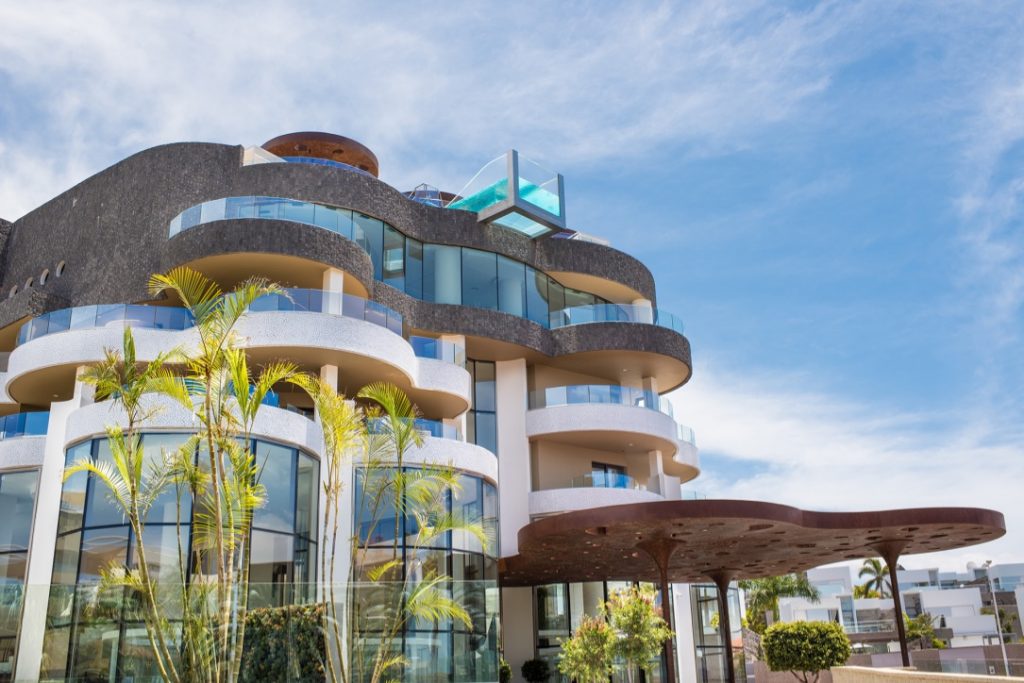 The first thing that struck me about the GF Victoria hotel was the cleverly designed glass pool that hangs out over the edge of the building, and this is just one of the incredible features of this chic hotel which manages to cater equally well for couples and for families, with separate areas and events for both adults and children, as well as areas catering to both. For example, it has two private spa areas: one for adults only and one for families.
It is situated just opposite the Plaza del Duque shopping centre and just a stones throw from the Playa del Duque beach. The greens of Costa Adeje Golf are 10 minutes by car, as is Siam Park.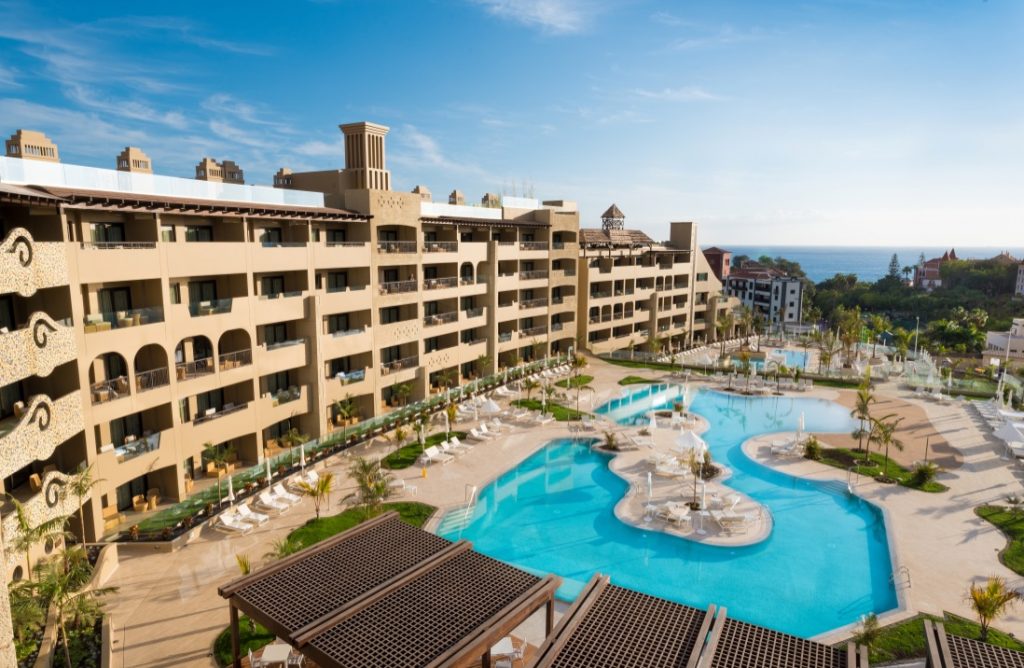 The rooftop also houses a meditative Japanese garden and yoga deck, which is also home to private functions, such as weddings and birthdays.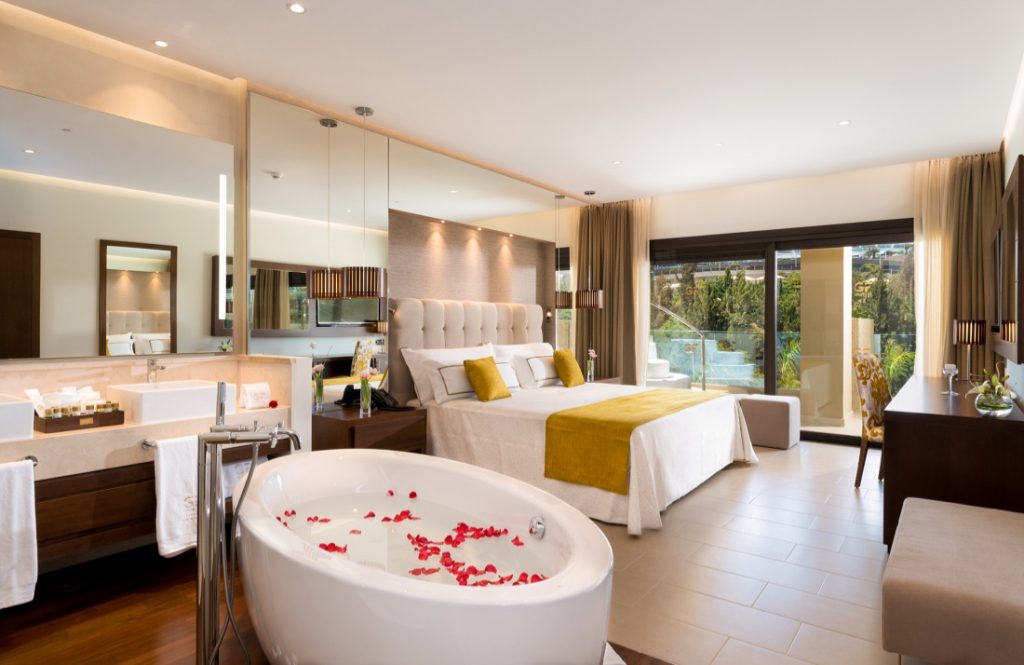 The hotel boasts 242 suites, which all have kitchenettes, and separate living areas, and each suite has two bathrooms. All suites have smart televisions, free Wi-Fi and 24-hour room service.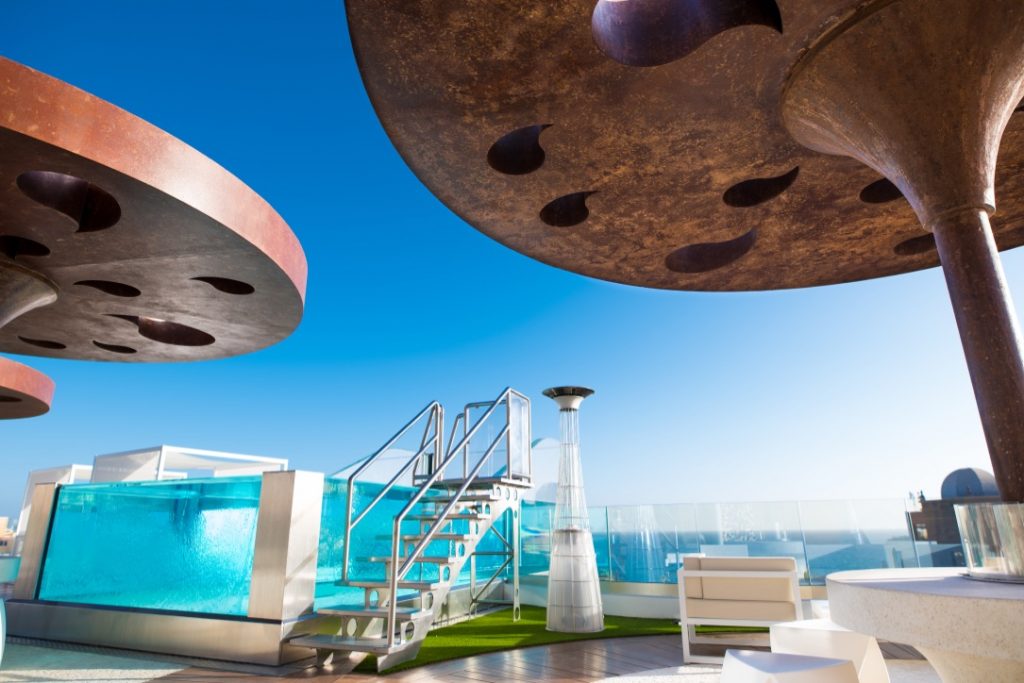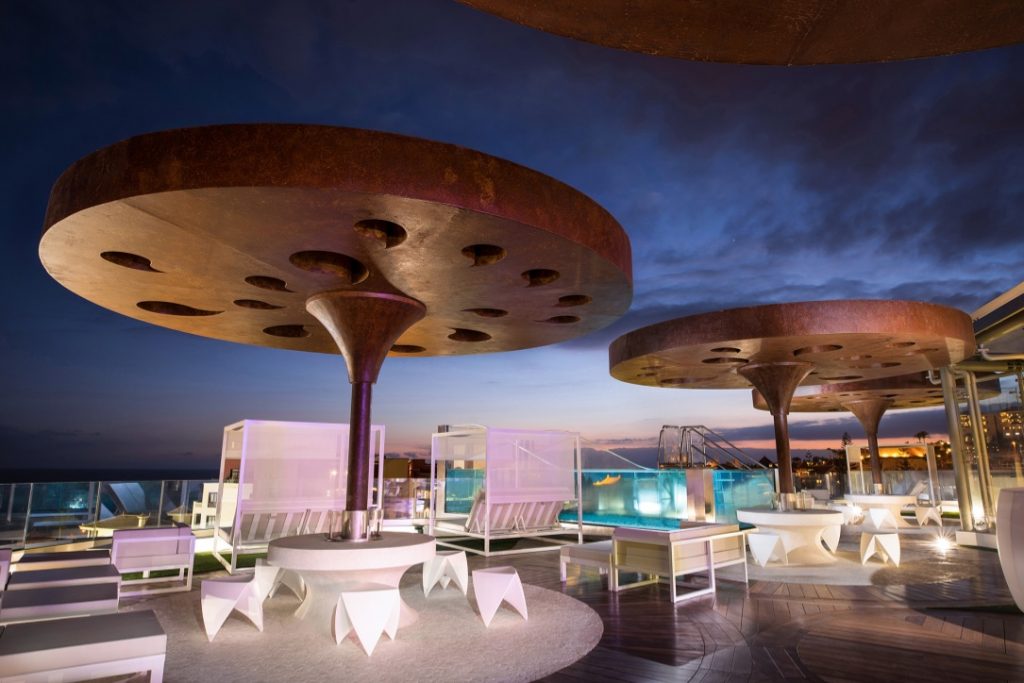 The glass pool is located on the 5th floor in the SkyBar (Zambra sky bar) adults only area and has incredible views over Costa Adeje and the coast.
This is certainly a hotel with a difference when it comes to facilities. They have outdoor pools, two spas, and tennis courts, but there's also a bodyboard wave pool, as well as a mini aquatic park, a climbing adventure park, a kids club and motor racing simulators.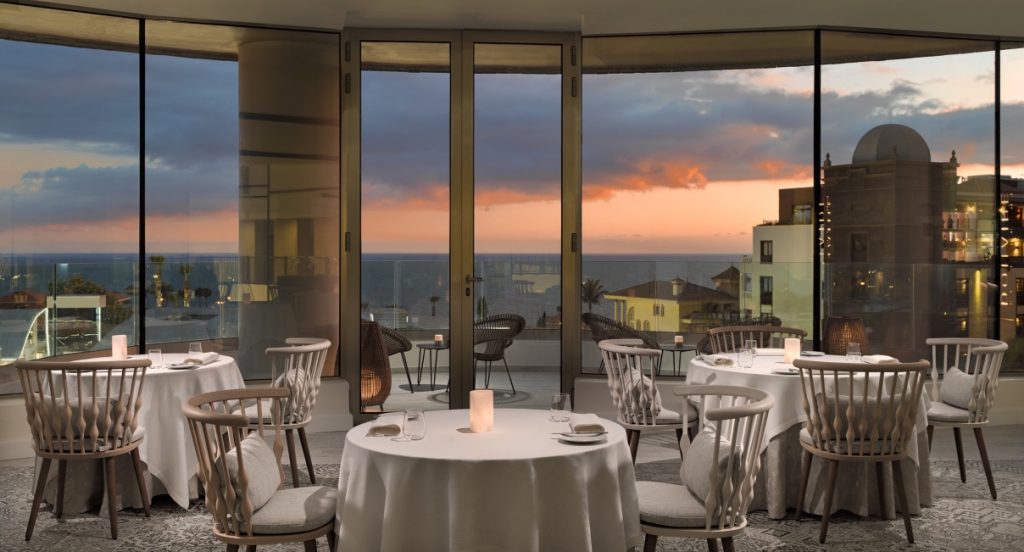 For more information on the GF Victoria Hotel, have a look here.
Images courtesy of the GF Victoria Hotel
Sheraton La Caleta Resort and Spa
The Sheraton La Caleta Resort and Spa is tucked away in a calm location, at the most westerly edge of Costa Adeje. It is a great place to relax and unwind away from the hustle and bustle and yet just a 10-minute stroll from the popular restaurants of La Caleta in one direction and the Playa Del Duque beach in the other along the beach walkway that goes all the way to Los Cristianos.
The sandstone turrets and tropical decor are all a reminder of Tenerife's proximity to North Africa. The hotel boasts two pools, one heated and one salt water, and there is a pool restaurant where you can enjoy a leisurely breakfast or a meal. The gardens are beautifully landscaped with direct access to the seafront promenade.
The hotel also has a sauna and a spa treatment area, as well as miniature golf, a tennis court and a well-equipped gym. There is a choice of 4 restaurants, including Japanese and Spanish tapas options, and there are also 2 bars where live music is offered during the evening.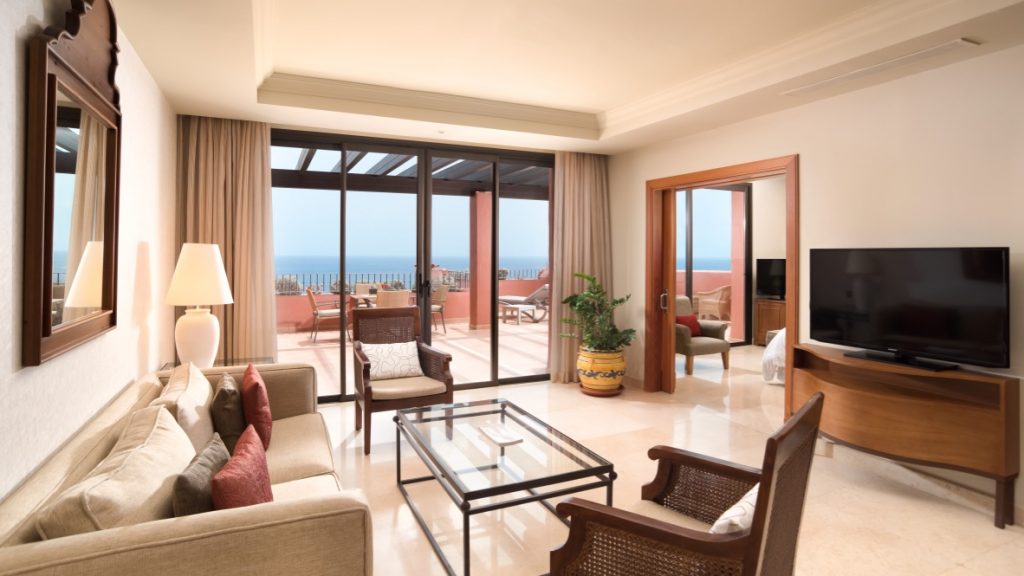 The hotel has 284 rooms and suites, and the luxurious 'Club Terrace' suites, which are located at the corners of the building on the 4th floor have a private outdoor Jacuzzi.
For more information on the Sheraton La Caleta Resort and Spa, have a look here.
Images courtesy of the Sheraton La Caleta Resort and Spa
Anthelia Hotel Iberostar
The comfortable Iberostar Selection Anthelia Hotel is close to the Costa Adeje city centre, and with direct beachfront access to Fañabe Beach, it's a great choice for a relaxing holiday.
Upmarket shopping at the Plaza del Duque is a two-minute walk, boat trips from Puerto Colón harbour can be reached in five minutes on foot, and two golf courses are within an eight-minute drive.
It was opened in 1999 and it has 3 pools and rooms with balconies and ocean views. The Sensations Spa features a hydromassage pool, Turkish baths and a Finnish sauna. It specializes in "Mayr Kur" therapies. Massage, facials and wraps are also available.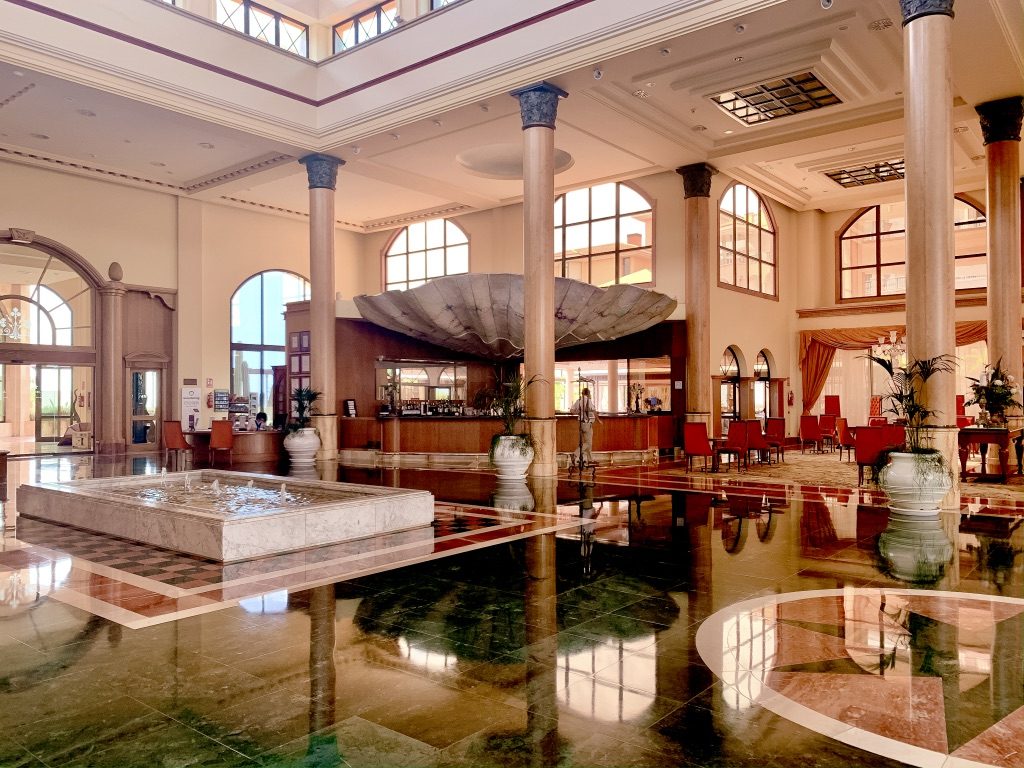 The lobby is simply amazing, with romanesque columns, mirrored marble floors, water fountains and elegant antique-style furnishings. Sliding glass doors lead to the back area of the hotel, where you will find the spa, beach access, the pools and restaurants.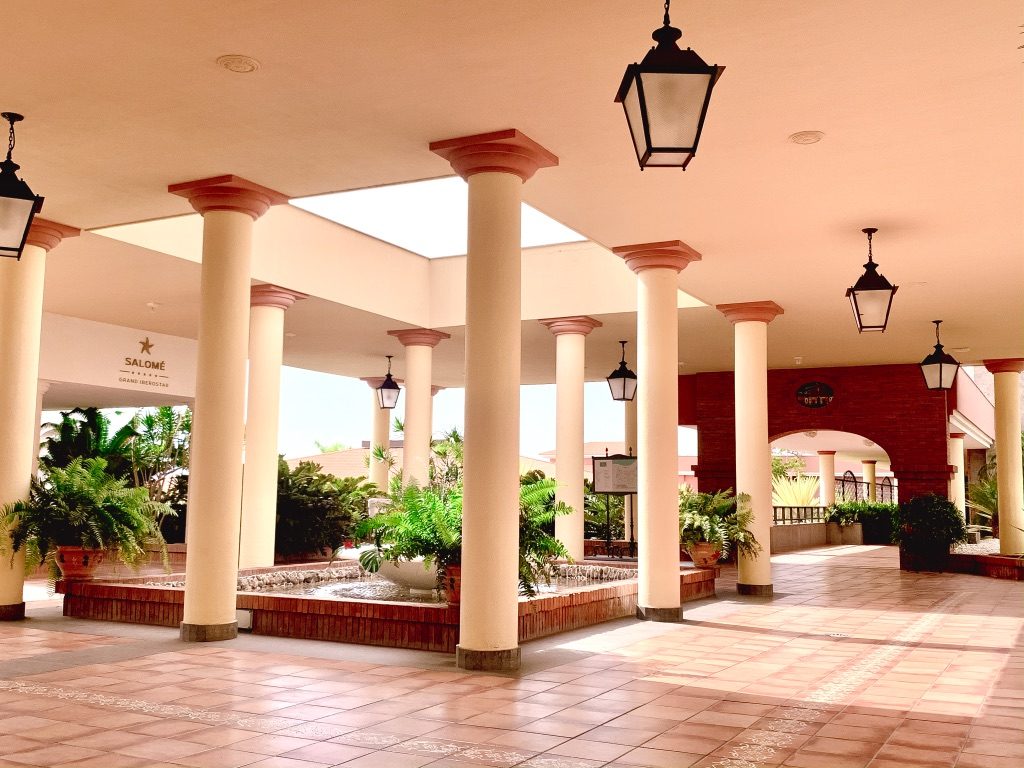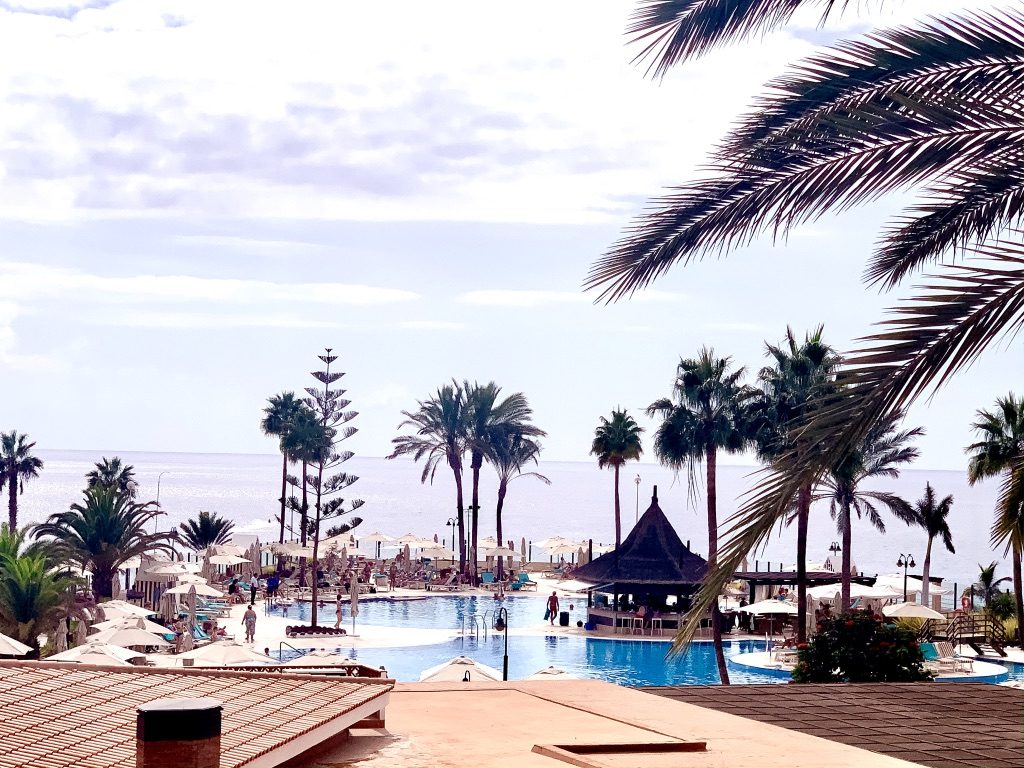 The hotel has three outdoor pools, a kids' clubs , a Thai-influenced spa, paddle and tennis courts, a fitness centre and a theatre room, as well as direct beach access.
Iberostar Selection Anthelia Hotel Costa Adeje offers buffet meals (including breakfast ) served every day in the Zeus restaurant, while the Poseidon Restaurant offers gourmet cuisine and the Portofino specializes in Italian dishes. There are also 2 poolside bars. You can enjoy music in the lounge bar and the disco bar has a range of snacks and refreshing drinks.
The Iberostar currently has a range of offers, which I am sharing with you below. If you want to take advantage of any of these offers, just click here (no code necessary)
Up to 25% off discount
Restaurant voucher (up to €25 credit can be combined with My Iberostar member discount voucher)
Spa Access (1 free entrance per person, per stay).
Room Upgrade (Subject to hotel availability).
Late check out ( until 14:00 upon request and Subject to availability).
And for more information on the Iberostar Selection Anthelia Hotel, have a look here.
Yucca Park Aparthotel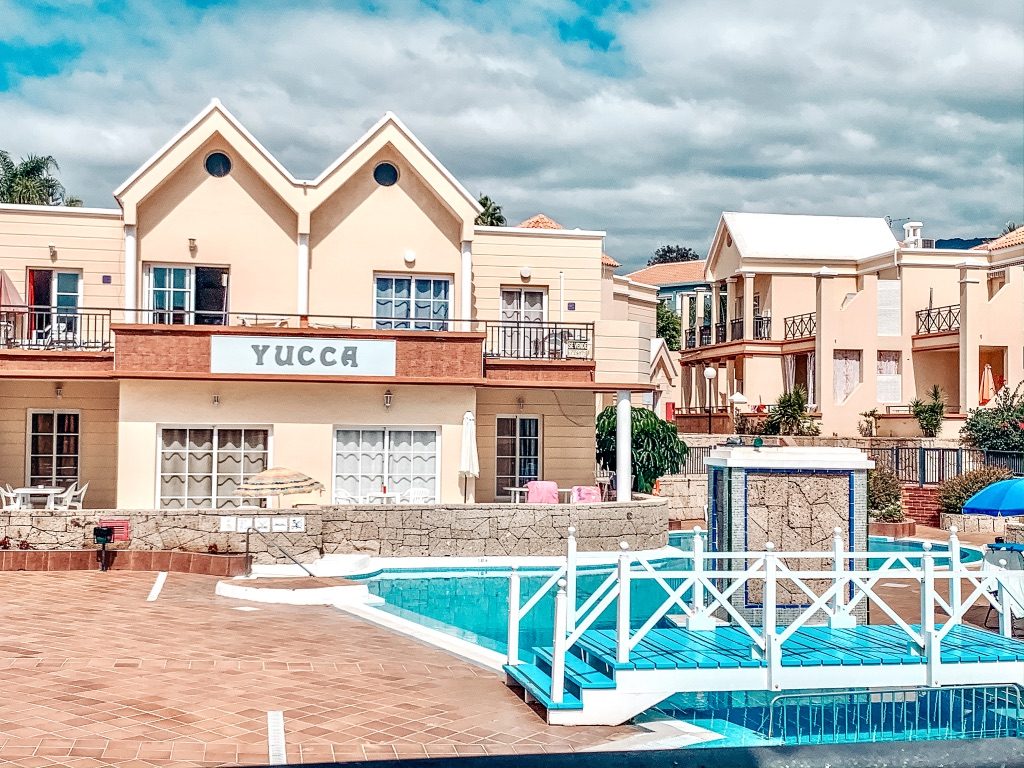 If you prefer to have a self-catering apartment then you might want to consider the Yucca Park Aparthotel, which is located right in the centre of Costa Adeje, just 300m from the beach and within close proximity to a large number of bars and restaurants.
Each apartment has a dining-living room with a TV, and bed linen and towels are provided. All apartments have a kitchen equipped with and oven, toaster and an electric kettle. WiFi is available by the pool area.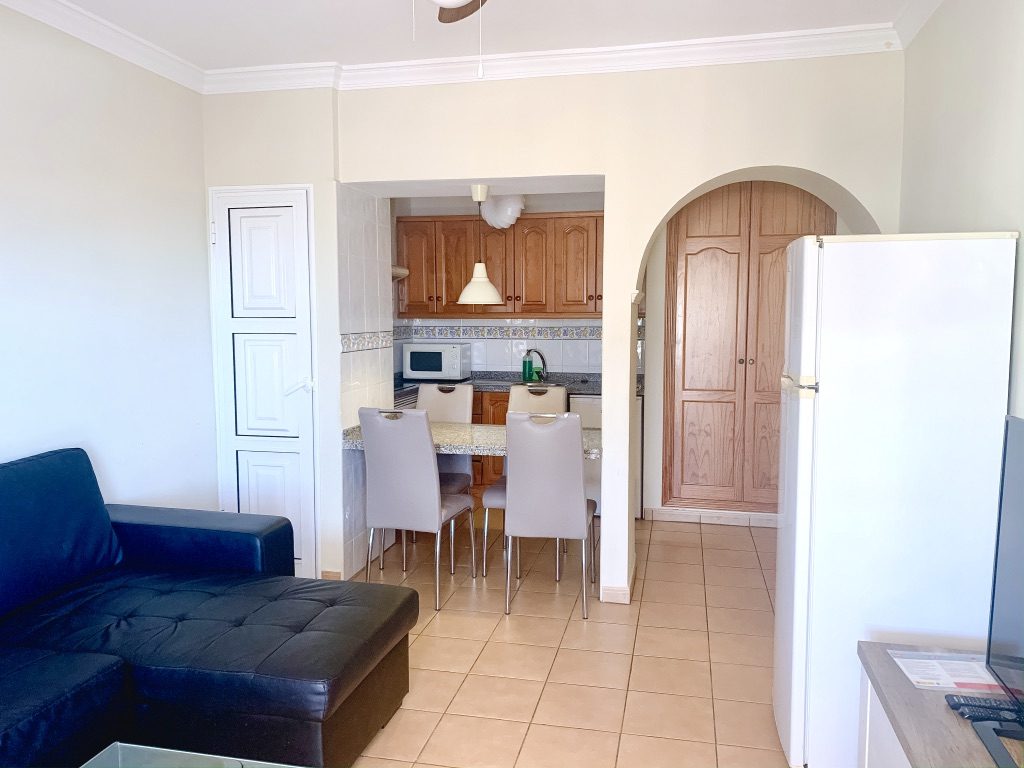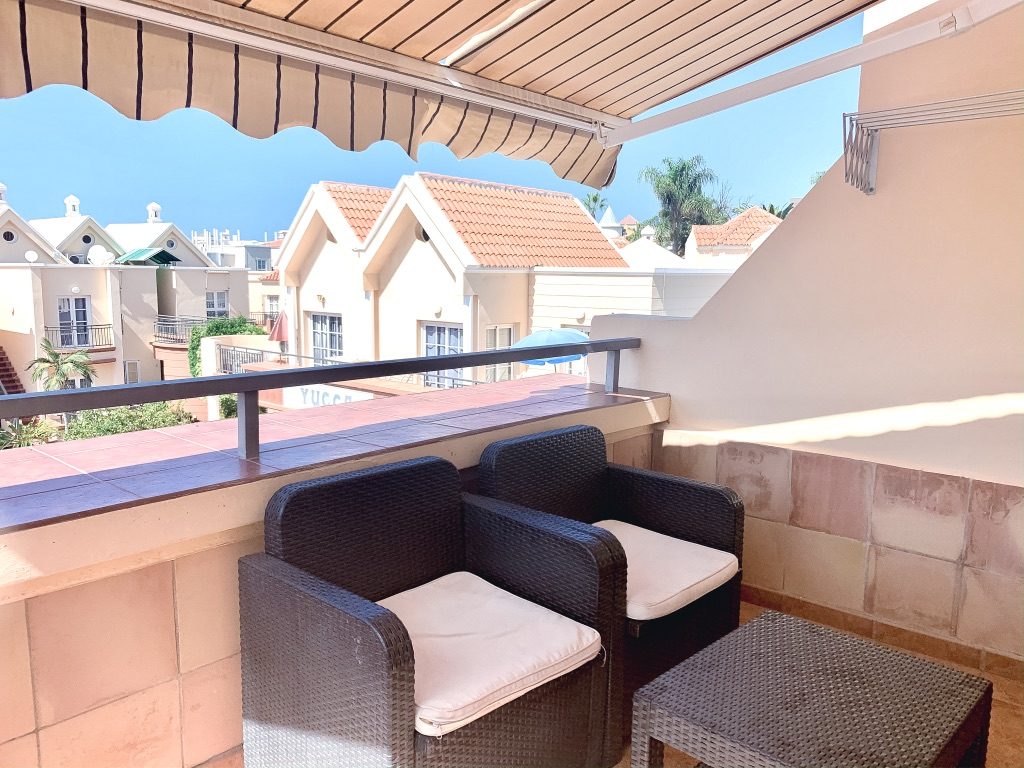 The pictures above are of the 2 bedroom apartment with pool view, which was very comfortable and spacious and the terrace was perfect for relaxing! The duplex apartment is also very spacious but I would be wary of booking this is you are traveling with small children or elderly people as the stairs are a bit tricky!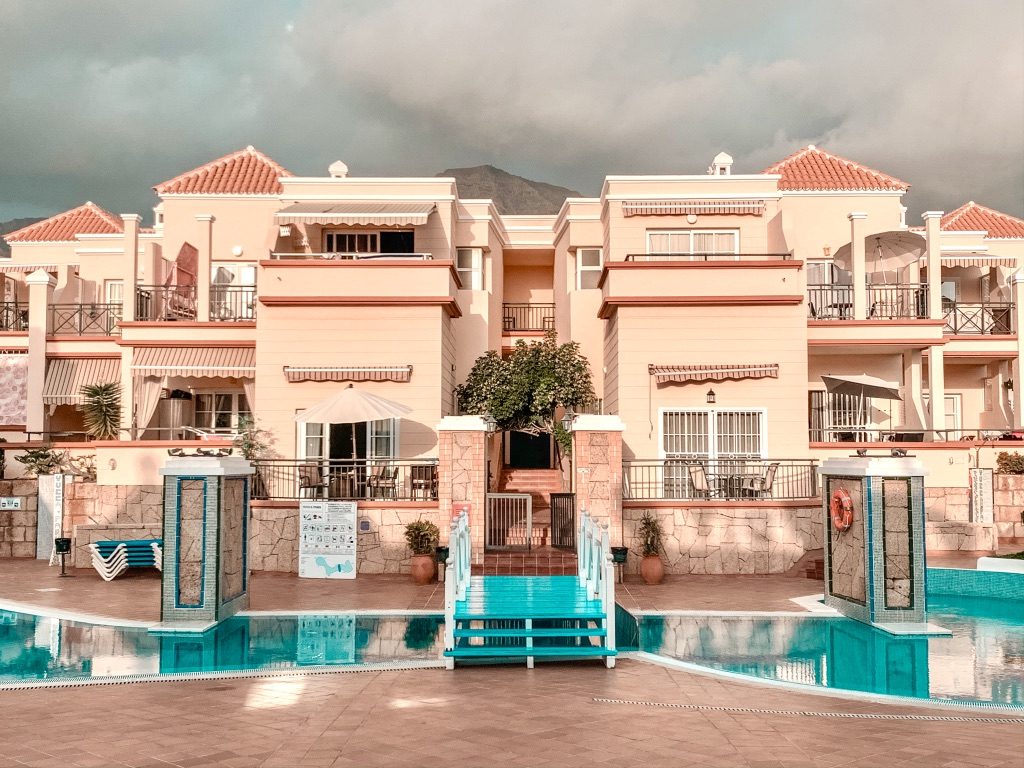 For more information on the Yucca Park Aparthotel, have a look here.
I hope you enjoyed this article on Costa Adeje. I'm Julia, the Senior Editor of European Travel and I can't wait to share some more travel inspiration with you again soon! In the meantime, you can also find travel inspiration on my blog and follow along on Instagram. Don't forget to check out all the other fabulous posts by the other Editors and follow The Code of Style on Instagram.
Julia x
@europe
@europetravel
@whygototenerife
#costaadeje
#tenerife
#travelguide
#visittenerife
europeantravel
travelinspiration