This month's cover star, Abla Sofy, model, actress, influencer. Read more on her success from being a billboard Guess model and how she rises above from the pressures of the industry and her most significant challenges.
You have quite the dynamic portfolio: model, actress, stylist, COVER GIRL. Tell us about your background and how you got your start.
I always dreamt about working in fashion, but I wasn't sure what exactly which route I wanted to take after I attended fashion school.
After I graduated, I received an incredible opportunity from GUESS owner Paul Marciano, to work for the brand as a stylist. My three years at GUESS shaped me into the woman I am today; adding valuable lessons to my arsenal of knowledge and providing me with the experiences that I have built upon in both my personal life and career. It was an honor to say that I was able to learn from the best at GUESS, which is without a doubt one of the biggest names in the fashion industry and a dream come true.
My life continued to change after I was cast as lead model in a French Montana music video. There was quite a boom in exposure after that. It was then that I fully realized how influential I was to so many young women, especially in my home country of Morocco.
I had been offered a chance to model for GUESS before, but I was hesitant to accept; after the music video it was clear that I had a duty to represent my country and show young women in the region that it is possible to make it in America. That is what gives me the strength to continue on the path I am on!
You seem to be dispelling possible preconceived notions about the region and its inhabitants by bringing awareness to Arab culture. How/why important is this to you?
My culture is very important to me and I think this is what really helped to build the person I am today.
Being one of the only Arab models working in the US, it is important to me that I continue to embrace my culture and be a good role model for the women who reside in the region.
Where I come from made me more unique and has made companies want to specifically work with me – I want to continue to show that your background can be your biggest asset and is that thing that sets you apart.
I was the first Arab model to be the face of GUESS in 35 years.
Why do you think you have achieved success and recognition in the Western culture?
Nowadays there are no barriers, we live in such an interconnected world where diversity has made itself apparent.
All over the world diversity is everything and fashion brands are starting to exhibit that – there are now models from every country so they can touch a larger array of consumers and spectators from all over the world with all different backgrounds.
The consumers want to see a model and be able to recognize themselves within that model and not only see the same look represented by one group of people. I think it is amazing that there is this shift in representation and I am so honored be apart of it.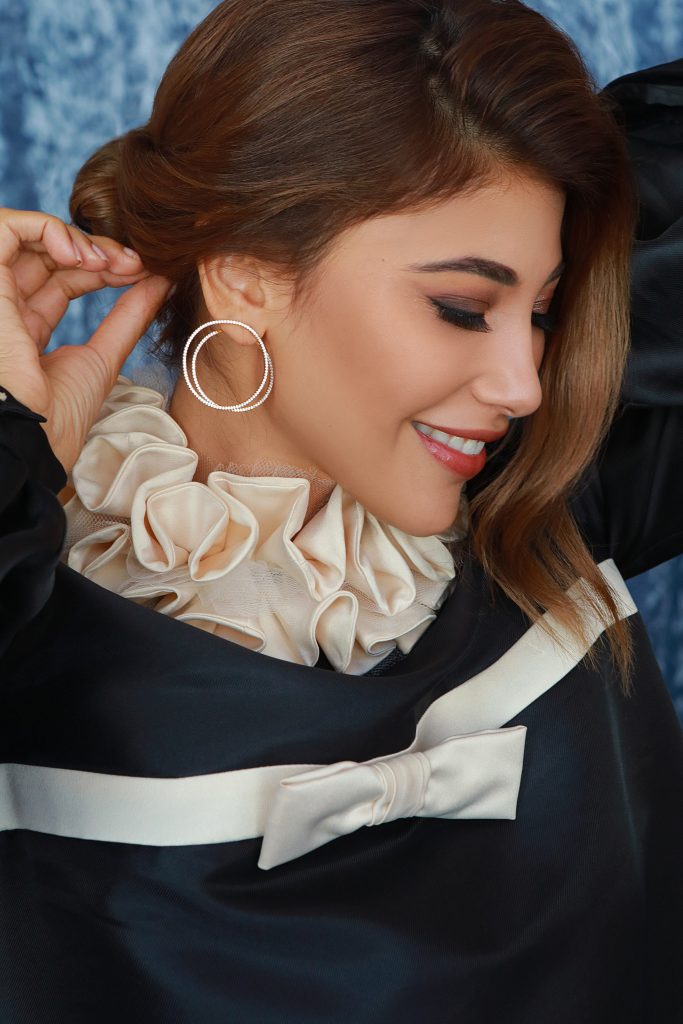 How do you rise above the pressures of the industry when it comes to the acceptance of certain jobs and staying true to your image?
I gave myself boundaries when I first entered the business that I wouldn't (and have not) crossed: for me that is swimwear and nudity.
I see myself as an Arab model and retaining modesty is important to me. I feel that a lot of Arab girls look up to me and I want to show them that you still can be successful without giving up on your culture or your ideals to do so.
How do you promote Arab culture and diversity given your platform?
I always try to show where I come from by promoting my Arab culture. I'm the face of the biggest jewelry and fashion designer in Morocco, so I often share our Arabic jewelry, as well as traditional Arab dresses.
I try to be very connected to what's happening in my country and represent that in a positive light. I am always finding ways to promote my country as much as I can, mainly by posting the beautiful places that I visit all over the country.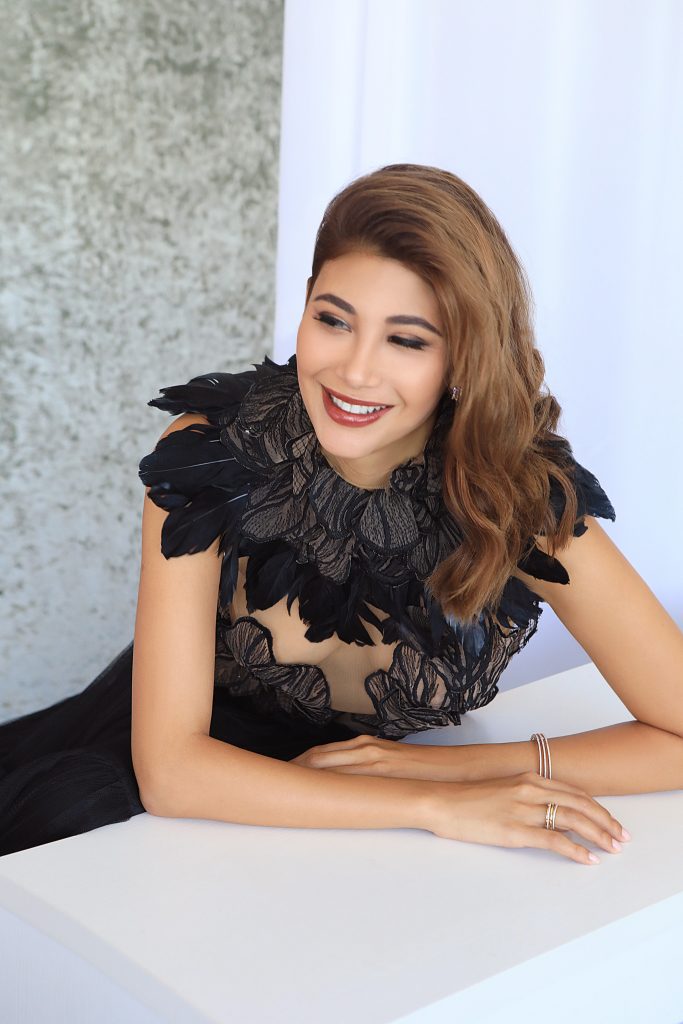 Arab fashion and Western fashion differ as a result of their cultural influences. What is your take away from each stylistic approach to fashion and how do both influence your personal style?
I think what influences my fashion the most are the elements of class and conservativism that I incorporate into it. A lot of earrings and accessories or bags that I have are in touch with the Arabic style.
I love Arabic designers from the Middle East as well and I try to support them and wear their creations. There is a very distinct look that can be seen in Western designers.
I actually get a lot of compliments about their pieces when I wear Arab designers on the red carpet or at events.
What has been the biggest career challenge? What was the most rewarding?
My biggest career challenge would be when I crossed over from styling to modeling.
For everybody to see me as a real model and take me seriously in my profession was challenging. There were people who wouldn't accept the boundaries I set when it came to wearing certain pieces for photo shoots. If I don't believe that a shoot will match the brand or image that I want to present, then I say no every time.
That is my biggest challenge— showing people that although I won't take certain jobs, it doesn't make me any less of a model. The most rewarding and surreal part of the job is seeing my pictures on billboards. It makes me so proud and happy.
I have been in New York's Time Square a few times and have been on a few billboards in LA and Dubai. I have people sending me videos or pictures when they find them and it feels really special, especially when I get the support from back home.
To have support from people that don't know me and have them saying that they are proud to have someone like me representing them is the best feeling. I have strived to be the best image for Morocco and it feels good to know I am succeeding at that.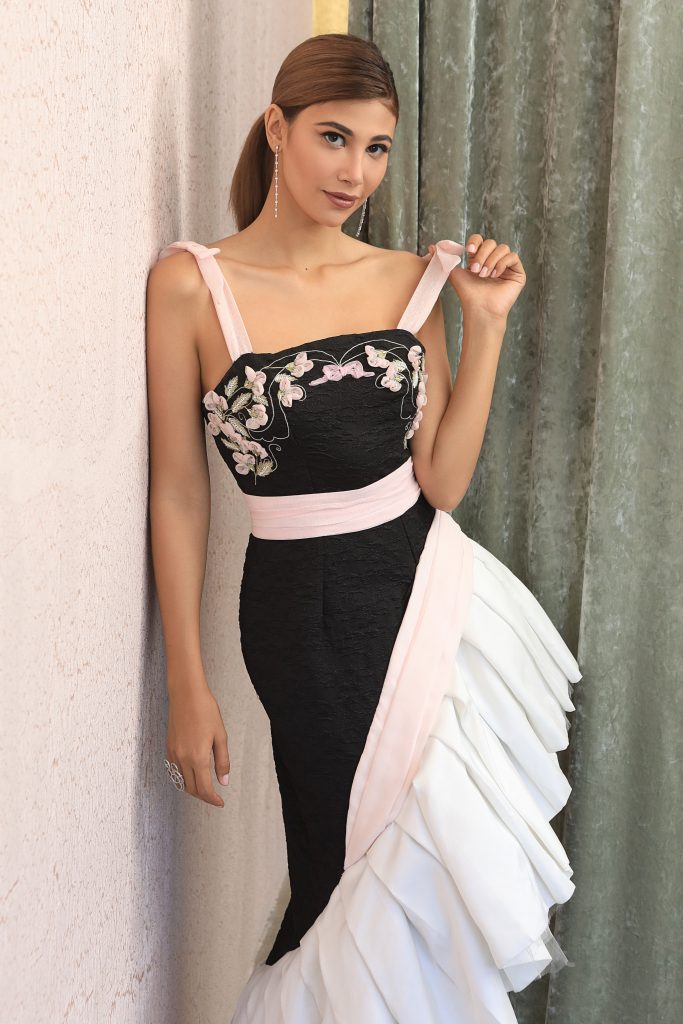 Any exciting upcoming projects you can tell us about?
I have always wanted to have my own show and I'm currently working with some magazines to have my own fashion line/collaboration. I would also love to do more television – so I'm currently working on some television projects as well.
What trends are you forecasting for this fall/winter?
I think that this fall/ winter, leather is going to have a very strong presence. I think last year was very colorful, so this year will be more toned down in color schemes. I also plan on buying a few furs (faux of course!) and some little pieces that I'm very excited to wear.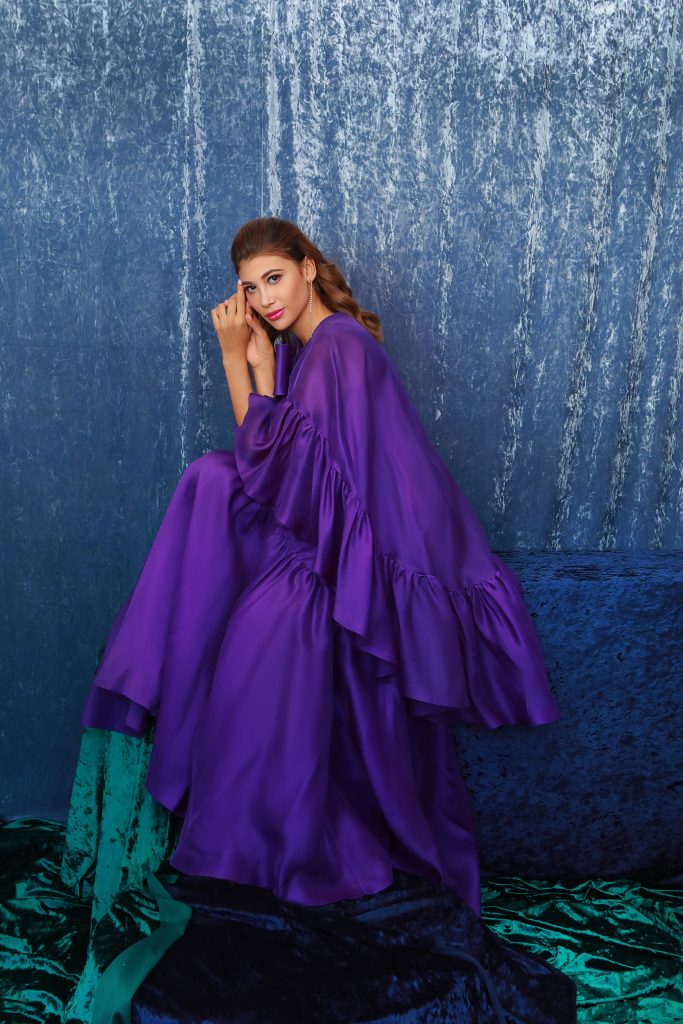 Where do you think fashion is headed creatively in the next 5 years?
I think that every year fashion keeps on getting better and better. I just see more and more creativity without any imaginative limits – so every year we have been seeing pieces that are so different.
I love how so many new designers are emerging and making such a profound statement. Fashion has become so mixed and multi layered – everybody can wear whatever they want— there are no rules anymore.
It is really the time to be creative and show your personality through your style without constraint!
Abla Sofy
cover star
features
November Cover Star
women empowerment
women of the hour