Here is the December 2019 Horoscope!
Aries 
Just like in November, Saturn is still making a square with your Sun. A higher concentration of responsibilities and hard work are awaiting you this month. Even if this aspect is a hard one, it can teach you an important lesson – find your priority and stick to it. Remember that patience and persistence pay off when Saturn is around!
This month, relationships may feel like a battlefield, and you may feel completely powerless. Until December 21st, Venus, the goddess of love, is making a square with the Sun, and your need for love and affection is going to be increased. Be careful with money this month, since you may be a bit reckless. 
After December 21st, your love life, as well as finances, will come across a much better phase. New connections formed while this transit is active are going to help you advance in your career. From December 10th, your mind will be clear, and your ideas will be practical and useful. Communication is successful, and you can share your thoughts in the manner that everyone around you will understand them. 
In the first week of the month, Mercury is still making an inconjunction with your Sun, causing you troubles in the field of communication. It is best if you avoid making important decisions in the first week of the month!
Taurus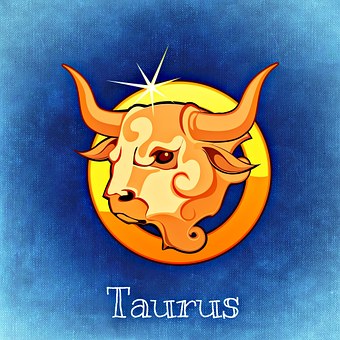 This month, Mars is making opposition with your Sun. This aspect brings unbalanced energy that was building up in you, and now you have to express it. Find a way to express this energy since that is what stops you from achieving your goals or just being happy with yourself.
Be especially careful at the end of the month, since the goddess of love, Venus, is making a square aspect with your Sun. This period is a playground of insecurities that will evolve into anger and possibly ruin your relationships with people close to your heart. It is better to enjoy time on your own while the combination of these two transits is active.
But, don't worry, the luckiest planet in astrology is on your side! You are confident and enjoy working towards your professional goals. If you manage to stay optimistic, you will have a chance to really shine in your career this month!
Saturn is on your side too, but it will require some hard work to enjoy the gifts of Jupiter this month. You may receive recognition or promotion since your co-workers will notice how hardworking and devoted you are! Use this opportunity as much as you can, and leave personal relationships aside for a while.
Gemini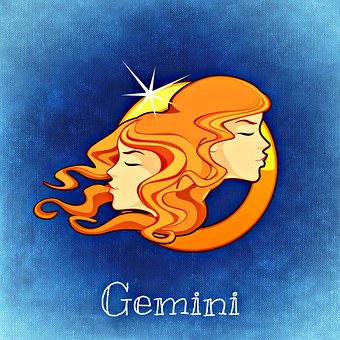 You may feel a bit confused during this month and have no idea where to even start since some problems may be too overwhelming. Slow down when you think this way, take your time and don't make hasty decisions.
The problems this month may be hard to notice and accept. You may need to change your behavior, to end some partnerships or phase of your life in order to feel fresh. Remember, when you let go of something old, you open yourself to something new. This process is rewarding and will make a good base for the period that will come in the next year. Even if the process of accepting and trying something unknown can be painful, your decisions today are going to make your tomorrow much more enjoyable!
From December 10th, Mercury is making opposition with your Sun. This aspect causes disagreements and stress in this already hard time. People see you as egotistical and rude, and you feel like they don't understand you. Try to find a compromise and avoid arguments. Also, entering some new projects is a risky move right now.
The last week of the year is harmonious when it comes to love life. You are friendly and attractive to your romantic partner.
Cancer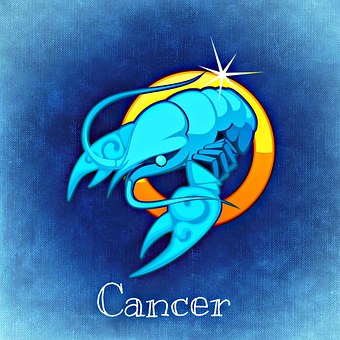 Saturn is still making opposition with your Sun and testing your strength and patience. You probably feel tired of this, and you want it to stop. But, Saturn won't let you have something without tears, hard work, and sweat! Try meditation if you haven't already. See what your priorities are, what is more relevant to you, and when you choose, stop wasting your time on something that is blocking your way to success. 
Watch out for lack of discretion and self-control this month. You may be trying too hard to achieve your goals, but you can't go faster than it is possible. Slow down, listen to what others have to tell you. Especially in the first week of the month when Mercury will positively influence your communications.
You will have a keen intuition and will be sensitive during this month. This month, the best way to enjoy yourself is through art and spiritual activities.
In the second half of the month, you may be unsure of your thoughts and emotions since Mercury and Venus are making an inconjunction with Sun. Inconjunctions are extremely tense aspects, you may feel inadequate and conflicted during these aspects. It is like what Sun represents is not well understood by the energies of Mercury and Venus. 
Leo 
Mars in a square with your Sun creates a strong influence on you in this month. Aggressive energy brings frustration and tension into your intimate connections, but also into a relationship with your co-workers. Try not to force your desires onto people around you, they will not react well! You would do better if you try to see the situation from their perspective, then you would realize that your frustration is not caused by their actions. Try sports as a way to use this energy positively, you will be surprised by the results! 
Venus' message this month is to keep your standards high and don't accept anything less than you deserve. You will have a strong need for entering romantic relationships, but there is a danger of unrequited love if you try too hard.
From December 10th to 29th, Mercury is making a trine with Sun. This aspect is beneficial and makes your thoughts in harmony with your plans. You can express yourself clearly during this transit, so this period is suitable for negotiations and making decisions in both personal and business life. Since this is the only positive aspect in December, try to make the best of it!
Virgo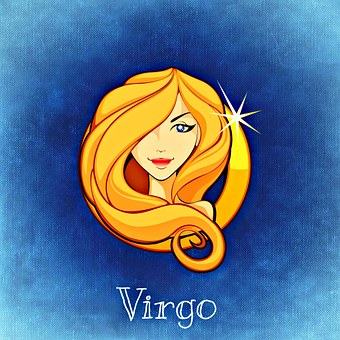 From the beginning of the month, Venus is in a positive aspect with your Sun, making everything in the world seem pleasant and beautiful. This period is colored in harmony, and you will not have much stress during this time. Interactions with co-workers, family, and partners are pleasant and smooth. This is an excellent time for dating since you feel beautiful and shine with kindness, and everyone sees it. 
In the first half of the month, your energy levels will be increased as well as your confidence which attracts people around you. This is the time to push harder something you have been planning for a while. Start a new project, change your job, but be sure to do it before December 10th since Mercury in a square with Sun will stand in your way. This beneficial period for love life will last until December 21st, and after that, Venus moves into incojunction with Sun and becomes a bit irritated and not sure where to go.
Mental activity and contact with others are increased, but there is a tension in these fields. You will be hiding your real opinions, and people will feel that something is not right. This is not a good time for making important decisions, even if it is a part of the year where we want to start something new and become a better version of ourselves.
Libra 
This month, Saturn and Sun are not the best friends. Saturn will bring more obligations to you, and you will be forced to work harder so you can leave this year knowing what your priorities are. Diligence and constant effort will bring you rewards after this period of hard work.
Period of tension in romantic relationships will last until December 21st. Try to stay calm until this period passes since you will be glad that you have waited. From December 21st Venus will be gentle with you. Your world will seem more appealing, and people will see you as kind and calm. They will enjoy being in your company, and this is going to increase your self-confidence. You will be more creative than usual during this period.
Since Mercury is making a sextile with Sun from December 10th to 29th, this will be a busy period for you. You will be engaged mentally, your mind will experience clarity, which will immensely help in communication. You can express your ideas and start new projects that will be beneficial for your career and place in society.
Jupiter is also making a square with your Sun, and even if this aspect can create some uncomfortable situations, it might give you a drive that you need to make progress in this month. Try something new and fun.
Scorpio 
This month, Mars – the god of war, is in your sign. You will be a bit dramatic because of this. On the other hand, you will be passionate and have strong sexual urges. This aspect strengthens your ego, so you will try to achieve your goals no matter what people try to say to you. You can't always win, so try to slow down if you notice that arguments with loved ones start to arise. If you direct your energy constructively, you can achieve your goals! Sex drive is going to be increased during this month, so use it as a positive outlet for your enormous energy. 
You can be more purposeful and helpful this month. You enjoy spheres of life that require extra effort since you are aware that hard work is the only and the best way to achieve your goals! Don't let this opportunity slip through your fingers, since Jupiter is on your side. You will have an enthusiastic approach to everyday life and will be more friendly than usual.
At the end of the month, Venus is in a square with Sun, and unnecessary interactions might ruin your Christmas spirit. Try spending some time on your own from December 21st so you can end this year in peace.
Sagittarius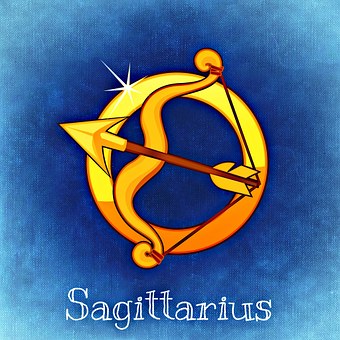 From December 10th to 29th, Mercury will be in your sign, which is a positive thing! Mercury brings mental sharpness, bright ideas, and much communication with people. If you have the desire to express some of your ideas and thoughts, this is the best timing. Visit friends, go on a date, arrange a business meeting – everything will turn out as planned since you can think and speak clearly.
From December 21st, Venus is making sextile with your Sun, which will increase possibilities for enjoying harmonious love life but also for improving your money income. You can express your feelings with the help of Mercury, and now with Venus, you really want to do that! Social circumstances are favorable for you, and you can end this year enjoying Christmas spirit with your friends and loved ones.
Gifts, new relationships, warm and cozy party with friends – it sounds like the most beautiful time of the year?! However, you may still feel the tension since your Sun is in hard aspects with Neptune and Uranus, but since these planets are slow, their transits last longer, and you may not feel it strongly as those of faster planets like Venus and Mercury. You may lack confidence from time to time and try to escape responsibilities. You may change your social group or the way you express yourself. 
Capricorn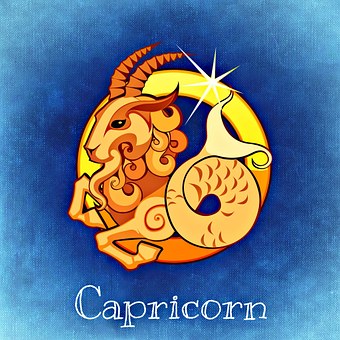 After almost 30 years, Saturn is entering your sign and will try its best to make the next year the greatest one for you! Even if this is considered to be one of the most malefic planets in our solar system, it can bring great rewards since Saturn rules your sign and is inclined to help you. Saturn pushes you to face your responsibilities. Your strength to remain calm and patient is tested and you may feel more restricted than usual. Your past wounds and forgotten duties are coming to the fore, and you are forced to face them.
As a result, you may feel isolated from the rest of the world. This period can indeed be a hard one for you, but if you invest your efforts into overcoming this, your future self will be proud! 
Also, the luckiest planet in astrology, Jupiter, is going to end this year in your sign, which is a glorious opportunity for you, and this will ease the pain that Saturn may cause. The next year should be in the shades of hard work, but remember that it will pay off.
Until December 21st, Venus, the goddess of love, is going to be in your sign. With the help of Venus, you may attract money or enter new relationships that bring some financial benefit. You can express your creativity in the first half of December. Try to avoid unnecessary laziness since Saturn is not going to like it. 
Aquarius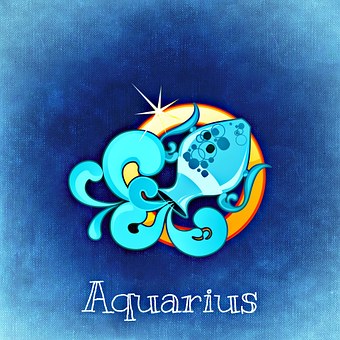 You will end this year with the blessing from the goddess of love that will enter your sign on December 21st. This will allow you to express your loving nature and creativity fully. Since Venus is the goddess of beauty, it will help you to feel more beautiful and to radiate your spirit so you can attract people that feel the same way. This is an excellent time to spend it with family, friends, and your loved one. Christmas spirit is coming to you earlier than you thought. If you want to spend some money to improve your appearance, this is the best timing!
However, the beginning of the last month of the year is not going to be magical. Mercury will be making a square aspect with your Sun and will bring you some friction into the field of communications. You may be nervous and impatient. The best way to avoid arguments is to count to ten before you speak since you may say something that you didn't mean. If you try to be funny, someone may find it offensive. If you decide to cheer someone up, they may feel even worse.
Mars is also making a square aspect with your Sun this month. Be more empathetic with your co-workers, your family, and friends. You have a tendency to feel like people around you are attempting to hurt you, but what is the real story behind that is that your worst enemy is you.
Pisces 
Saturn is making a sextile with your Sun this month. You currently can be more purposeful and steady. You enjoy areas of your life that require a little extra effort knowing that you have the ability to work towards your goals.
Since Jupiter is also making a sextile with your Sun, energy is usually abundant during this phase. You are sparkling and feel confident in achieving your life goals. You enjoy an enthusiastic approach to life as well as feelings of kindness towards others. It is essential that you make the most of the opportunities presented in this month, and not let them slip through your fingers since this period is beneficial for you.
The only possible problem could be caused by Mercury in square to your Sun. Your mind can be restless during this period which starts on December 10th and ends on December 29th. Your thoughts are ego-centered, and you are not aware of the problems and feelings that people have. However, you still have a strong need to deliver your ideas to those around you, but you can't find the right way to do so. You want to be heard, but you lack the desire to listen to what others have to say.
Mars is in trine with your Sun, and this will emphasize your leadership abilities and help you to make the right decisions regarding your career.

#12signs
#december2019horoscope
#decemberhoroscope
#horoscope12signs
#themonthahead
#zodiac
horoscope