The polka dot trend was predominant on the Spring 2020 runway, and reappears season after season. Many designers included this timeless trend in their Spring 2020 collections, and a number of 'spotty' creations were 'spotted' (haha!) on the NYFW runways, including designs by Elie Tahari, Michael Kors, Wes Gordon for Carolina Herrera, Adam Lippes, Tory Burch and Mark Jacobs, to name but a few!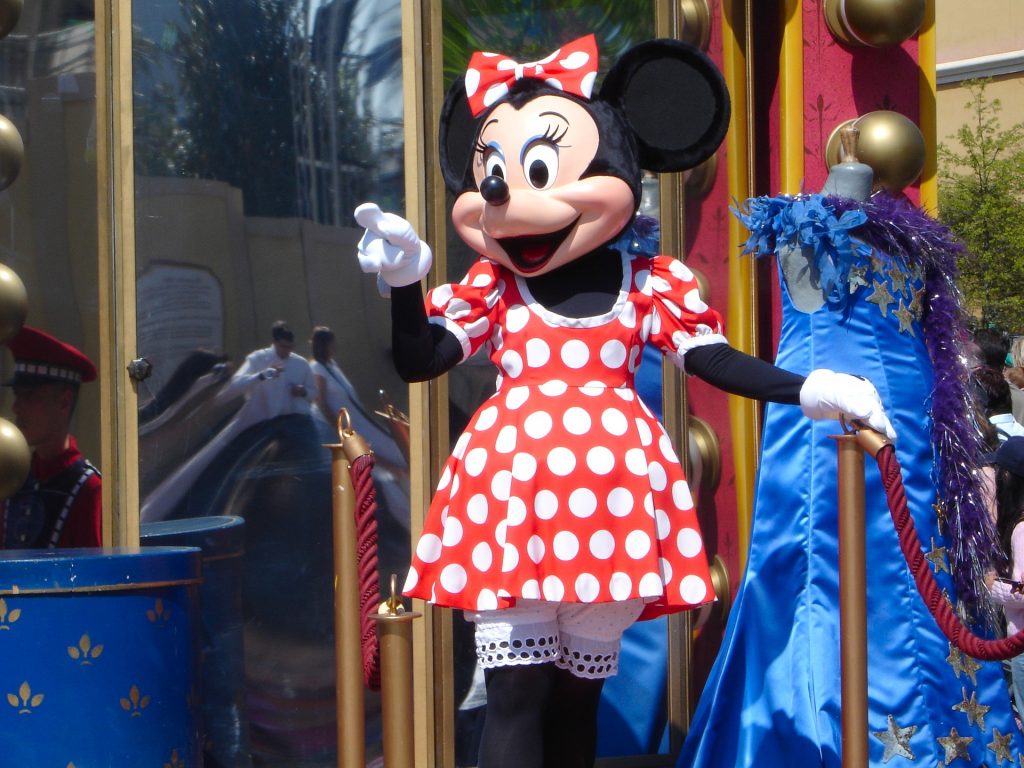 The polka Dot trend was brought to the forefront by Walt Disney's leading lady, Minnie Mouse, and her iconic red polka dot dress! Since then, many celebrities and fashionistas have kept the polka dot trend firmly on the radar. It seems that the polka dot trend is never going to fade away and that our obsession with polka dots is here to stay!
The celebrity status of this print has, of course, been helped by several significant cultural milestones, such as Frank Sinatra's ballad "Polka Dots and Moonbeams", and the 1960's hit "Itsy Bitsy Teenie Weenie Yellow Polka Dot Bikini", which shot the print to fame and convinced every woman that polka dots were "THE" print to be seen in!
It was further immortalised in the 1990's film 'Pretty Woman" – who didn't dream of looking like Julia Roberts in the polo scene, in that iconic polka dot dress?
Then of course, there is "that' polka dot dress from Zara, which went viral and even gave rise to its own dedicated Instagram account, @hot4thespot.
This simple "print dress", appeals to women of all ages, shapes and sizes, and its style and monochrome colour palette make it easy to wear and extremely versatile.
It's perfectly styled below by @lovely_amusan, with the addition of classic, elegant black and white accessories.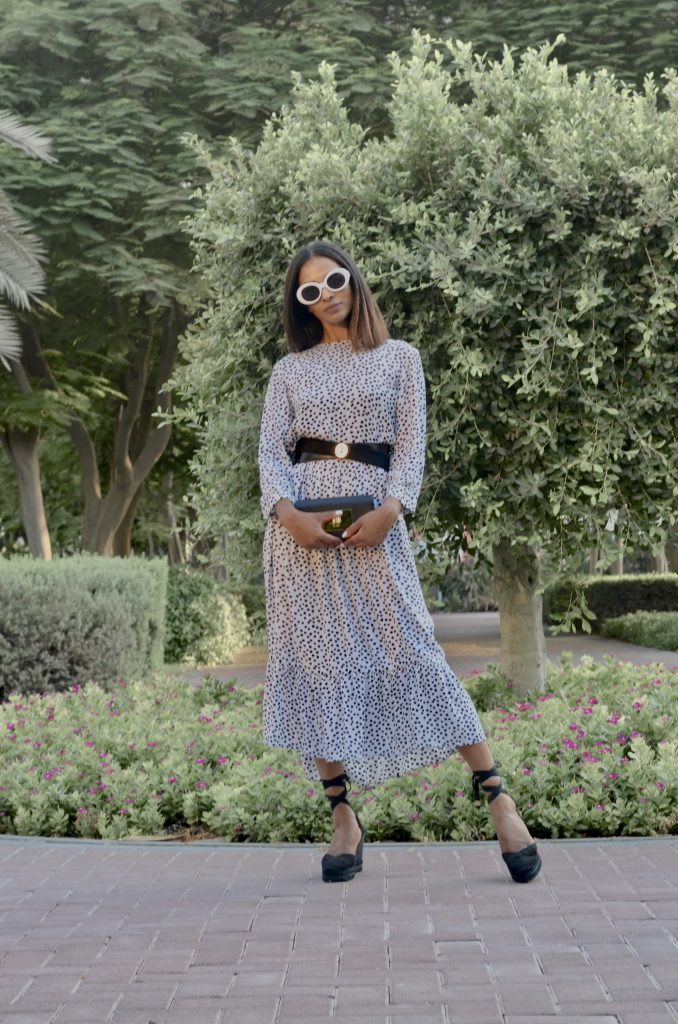 It is a timeless print, which despite its early negative association (dots on clothing in medieval Europe were seen as a symbol of the bubonic plague), has evolved to gather a cult following, thanks to the 19th Century polka dancing movement, where manufacturers capitalised on the popularity of the dance to create fashion pieces with this print.
Since then, the print has gone from strength to strength, and it resurfaces every season, as it is stylish, versatile and makes a statement without being too 'loud'.
So, if you want to get on board with this trend, here are my picks of the polka dots, starting with some dresses!
And, here are some separates and accessories :
I hope you enjoyed this article on 'the Polka Dot Trend' and I can't wait to share some more trending now inspiration with you soon! In the meantime, you can find inspiration on my blog, have a look at my style coaching program at the 'Style with Julia' Styling Agency, and follow along on Instagram.  Don't forget to check out all the other fabulous posts by the other Editors and follow The Code of Style on Instagram. 
Julia x
#2020trends
#currentlytrending
#NYFWtrends
#polkadottrend
#runwaytrends
#style
#trendingnow
fashiontrends
NYFW
polkadots
style-inspiration
toptrends
whattowear