It's beginning to look a lot like Christmas, and it's time to start thinking about the perfect gift ideas for our friends and loved ones.
If you're looking for the ultimate gift and want to be sure to pick gifts that your family and friends won't immediately be queuing up to return to the store after Christmas, then our Christmas gift guide is filled with some brilliant ideas.

Christmas Gift Ideas for her

Every Christmas I watch "Love Actually" and so I can quote Mia's answer when asked 'What do you need?'
"I don't want something I need. I want something I want. Something pretty".

Mia
And for any men who are reading this, I can assure you that this is definitely true! Don't ask yourself "What does she need?" but ask "What would she really love?", and give her something luxurious, unique, exciting and something she probably wouldn't buy for herself. (Hint – you probably won't find it in the office supplies section of the supermarket!)
Now, for any women reading this, we all know that picking gifts for other women is not only easy, but a lot of fun, as we just go through all the things that we would like to find ourselves under the Christmas tree on Christmas morning (with perhaps a few adjustments for elderly relatives and children!).
So, when you're looking at the gift ideas below, don't forget to add any that you love to your own festive wish list!
And with luxury fashion, beauty gifts, and other gift ideas, you're guaranteed to please even the fussiest of recipients.
So, shop our foolproof gift ideas, start ticking off your "to-buy" list – and get 'Christmas ready"
1 Cashmere Jumper

"All a woman needs to be chic is a raincoat, two suits, a pair of trousers and a cashmere sweater"

Hubert de Givenchy
A cashmere jumper (or cardigan) is always a great gift idea, as it's both cozy and comfy, as well as a symbol of effortless chic You often see it featured in capsule wardrobe guides as it's a timeless, completely versatile, always elegant addition to any wardrobe.
Cashmere is a breathable material, made of natural fibre. Although, natural fibre clothing may be more expensive up front, it is a better investment in the long term as it keeps its form, color and style better than synthetic fabrics.
Cashmere is soft and luxurious and with the wide range of colors, styles and prints available there is sure to be one for every taste.
2 Leather crossbody bag
For many women, myself included, accessories are the icing on the cake and the right handbag is a key part of their outfit and is always a welcome gift.
Another reason to offer accessories (handbag, jewellery, scarf…) as a gift is that you don't have the added complication of having to worry about picking the right size!
There are however two key factors to take into account if you're planning to offer a handbag as a gift and they are choosing the right material and the right style.
The choice of material will determine how the handbag survives wear and tear over time as well as the aesthetics of the bag.
The right choice for your gift obviously depends on the person you are buying for, but one of the most classic and reliable materials is leather, and I would recommend this as a starting point. However, for a woman who is environmentally conscious then there are also many vegan bags available.
Again, style clearly depends on the person you're buying for, but if she doesn't already own a crossbody bag, then this would be a welcome addition to her closet , as not only do they enable her to be completely hands-free, and so are very practical, there is also an added advantage of security as it is much more difficult to take or grab.
3 Jewelry

Like handbags, jewelry is also a great gift idea and provides the perfect finishing touch to any outfit. Many companies now offer a complimentary engraving service so it is really easy to personalize your gift.
You can add extra meaning to your gift by adding initials, a nickname, a special date, a special place or you can sketch your own design to make your gift truly unique.
But, another way to offer a personalized gift is to give a gemstone, as each gemstone is associated with a special property. So, for example, Labradorite helps us to keep a clear and balanced mind, dispelling fear, anxiety and negativity, whereas Malachite represents transformation, protection and balance.
And, finally, you could select jewelry that reflects her star sign, either through engraving or form.
You can also have a look at the holiday gift guides below: just click on the images to see the gift guides.
ADORNMONDE
ETTIKA
Shop our Holiday Gift Guide today!
4. Something silky

Silk pyjamas or a silk cami are the ultimate in nighttime luxury. In fact, they're so elegant that she can easily wear them out on the town too!

5. Subscription box

An unusual gift idea and one that will continue to give pleasure all year around is a monthly or quarterly subscription box.
There are so many subscription boxes available, covering style, beauty , jewelry, fitness, wine and more so you are sure to find one that is a perfect match.
Some of my personal favourites are
the Rachel Zoe Box of Style ( quarterly style box)
The Box Of Style contains a range of custom curated products, including clothes, beauty, jewelry, lifestyle and more. Box of Style delivers over $400 worth of seasonal styles for less than $100 a box, and provides style tips and inspiration.
I am really excited as I have just received the Winter Edit of the Box of Style and I can genuinely say that I love every single product in it! I will be sharing my review on the website soon, but in the meantime, here is a sneak peak !
You can subscribe/ place a gift order by clicking on the image above, or by clicking here! You will thank me later! USE CODE: WINTER25, and get $25 off the New Winter Box. That means you get $450 worth of products for just $75!
Birchbox for beauty
Gift subscriptions begin with a box of customer favorites that work for anyone. From there, boxes will be tailored to the preferences your recipient sets in her profile.
Every month, she will receive a personalized selection of beauty samples across makeup, skincare, bodycare, haircare, and fragrance categories, as well as tips and tricks on how to use them!

Rocksbox for jewelry
Rocksbox is a jewelry rental service—and your recipient will receive personalized boxes of jewelry year-round, styled just for them, and $21 of monthly shopping credit! Every month, she'll receive sets of three unique pieces of designer jewelry that she can hang onto or swap out with other pieces as often as she likes. If there are pieces she wants to keep, she can purchase them with her shopping credit.
Alternatively, you could opt for something different, such as a days pampering at a local spa, a membership to a museum or a customised photo album of special moments.

Christmas Gift Ideas for him
While finding the perfect christmas presents for your mom, best friend or your sister is a fun experience, scouting out the perfect gifts for the men in your life is a whole different ball game!
So, I've put together a list of gift ideas that's guaranteed to please, whether the man in your life is a wine connoisseur, sporty, a tech nerd or ultra stylish, there's something here that will fit the bill (and there may be one or two things you would be happy to share!) .
1 A bluetooth portable speaker

You might either regret this one or end up using it more than he does!
This compact, portable speaker offers full and immersive sound with 360° range for complete coverage in any space. It has a 12 hour rechargeable lithium-ion battery and when you press down the power button a voice will tell you how much battery charge is left.
Pairing is swift, and it automatically connects to your smartphone the next time you fire it up. The only risk with this gift is that you may want to pair it to your own smartphone.
2 Some smart carry on Luggage
If your man is stylish, then a leather travel bag is guaranteed to make his journey more enjoyable. Not only, will he look more chic and elegant, but this bag will last him a long time, and ensures that he isn't going to forget about you while he's traveling.
The leather bags above meets most airline carry-on size requirements. And travel is so much easier when you don't have to check your bag.

3 A Wine Preservation System

So, if your man likes gadgets and wine then this could be the perfect gift idea. A wine preservation system removes oxygen and seals in the flavour of the wine so that you can enjoy wine at a later date without spoilage or oxidisation.

The Coravin wine access system allows you to pour wine without opening the bottle thanks to a medical-grade non-coring needle and so he will never have to pour away spoiled wine again!
4 Personalized cufflinks

If you're looking for a unique gift with a personal touch, then engravable cuff links could be just what you need. You choose the cufflinks that you like and then you can get them engraved with his initials, a special date, a special place or even a logo.
5 A monthly or quarterly subscription box

A subscription box will continue to give pleasure all year and there are lots of themes available, including wine, beer, grooming, sport, gardening and so many more that you are sure to find one that he will love.
Here are a few of my recommended subscription boxes.
Sprezza Box
For a monthly subscription of only $28, Sprezza's stylists handpick several stylish accessories and grooming items for your man with an average retail value of $100.
With items such as ties, sunglasses, socks, wallets, body washes, lapel pins, cufflinks and more this is a great way to introduce your man to items that he wouldn't have thought about getting as well as to different brands.
Flaviar
A subscription box that offers a monthly selection of spirits. The Flaviar themed Tasting Boxes come with a selection of drinks, tasting notes and instructions on how to taste.
Watch Gang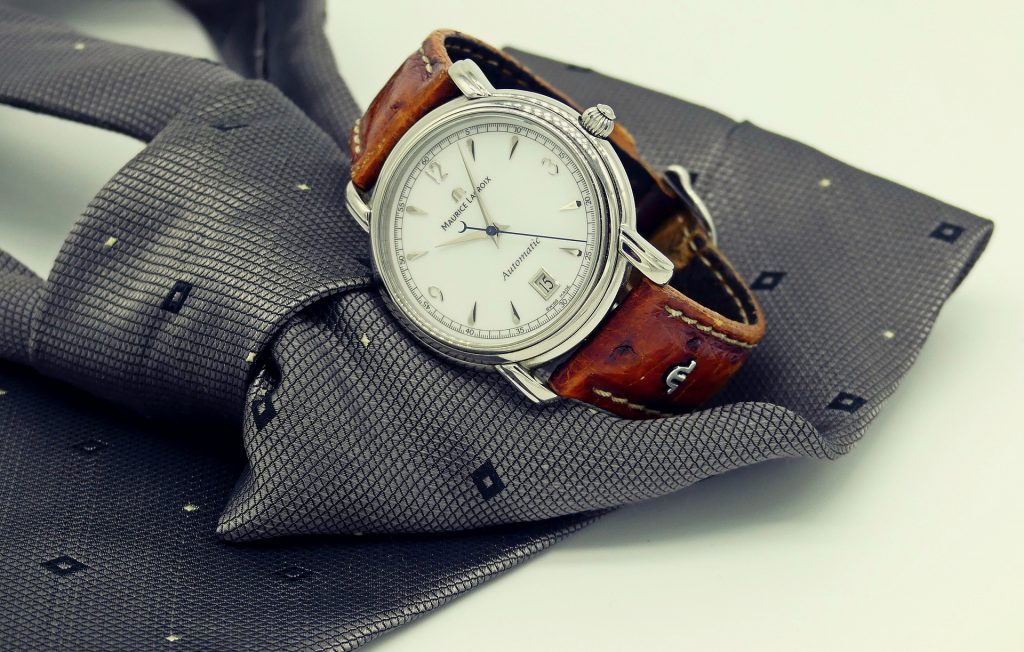 Watch Gang gifts a new watch every month, sticking to your chosen price point and style preferences. The brand partners with watch companies worldwide, so there is a wide variety of possibilities each month.
He keeps each watch he gets, so if he's looking to build a collection, this is a good way to get him started.
Alternatively, you could opt for something different, such as a days formula one racing, a membership to a golf club or a MasterClass All access pass to learn whatever he's always been interested in.

I hope you found the gift guide useful and I wish you and your family a wonderful holiday season. In the meantime, keep checking the rest of the Style articles (the review of the Box of Style Winter Edition is coming soon and you can find inspiration on my blog and follow along on Instagram. Don't forget to check out all the other fabulous posts by the other Editors and follow The Code of Style on Instagram.

Julia x
#christmasgiftideas
#christmasgifts
christmasgiftguide
findingtheperfectgift
giftguide
giftsforher
giftsforhim
perfectgifts