ARIES
During this month, you will feel the influence of transiting Uranus in conjunction with your Sun. You will move beyond any barriers that have held you back, but as a trade off, you will experience a strong lack of discipline during this period. This is an excellent time to take actions to free yourself from an unfulfilling route and redirect your energy toward what truly appeals to you. If you are sure what you desire, then this period can give you a boost to a great start!
The problems in this month are caused by Saturn making a square with your Sun. Events can frustrate you as situations often seem stuck or slow to develop. One lesson of this transiting period is patience, as some areas of your life seldom become terminated where no amount of pressure can eliminate the obstacles.
The good thing is that Sun is making a positive aspect with Venus and Jupiter, making people around you appreciate you more, giving you a chance to enjoy yourself fully! If the tension of everyday living constricts you, redirect yourself to something that you admire. Express who you are and the world will respond generously.
Retrograde Mercury is making inconjunction with your Sun which can cause friction and tension in the area of communications, making this not the best time to make important decisions!
TAURUS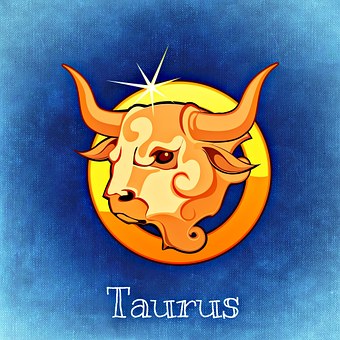 For people born in the sign of Taurus, Saturn is much more nurturing during this month – Stability is the best word for this period, especially in the area of finance and career. You enjoy the predictability of this period, which disinclines you from taking complex projects. However, if you invest yourself, you can achieve a great deal. This is an excellent time to enjoy the meaningfulness of some areas of your life since you can make a clear separation between significant and the insignificant. Responsibility appears to suit you during this planetary period, and you can complete responsibilities with more prominent efficiency and recognition. Positions of leadership may be open up for you, and you can use this period to come to terms with any problems that you have with authority. This is an excellent opportunity to hone your leadership skills.
Since retrograde Mercury is making opposition with your Sun, you may experience more conflicts while this transit is active, but if you keep your attitude in check and avoid feeling too individually tested, you can get some good feedback that will serve you in defining the goals for your personal development.
With Mars making inconjunction with your Sun, be sure to avoid any stress in this month, because while avoiding stress you also avoid inflammatory problems that this aspect can cause. Rather than waste your energy, wait for the right moment to channel it towards your goals!
GEMINI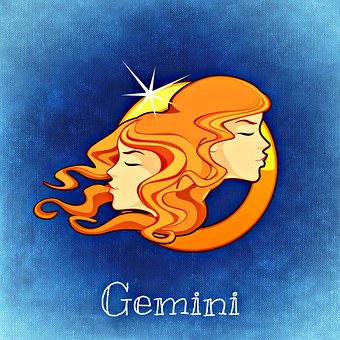 This month your Sun makes an inconjunction with transiting Saturn. You will be making changes in your life towards a place with less stress and responsibilities. This can also signify that you may be ending an important stage in your life. The process itself can be both a painful or joyful experience. If you are in pain – keep in mind that the process of letting go, however hard it is, always makes room for something new and inspiring.
Mars will also be in Trine with the Sun until November 20th. This is the aspect that signifies a good time for directing one's energy toward personal attainment. This is the time to claw and bite towards your goals, as all the energy invested towards the building of your ambitions will repay double. Leadership skills come to the front and you will find that the decision-making process is something you enjoy during this period.
Venus and Jupiter are in opposition with your Sun, which is playing a big role in your social life in this period. You might find that you are feeling a desire to spend more time with friends. This is generally a period of enjoyment, but you should watch out for a lack of discretion and restraint during this transit. Other people may try to point out your excesses, so be careful not to ignore a friend's advice.
CANCER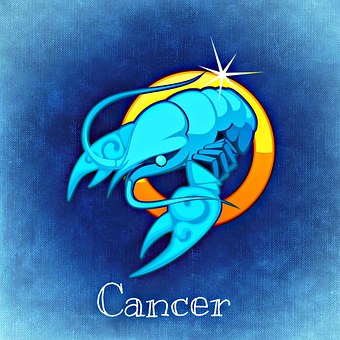 Life seems like an endurance test during this month because of the opposition between Saturn and Sun. You might think that your list of tasks seems overwhelming in comparison with your time. There may be delays in your projects or simply a feeling that the results of your efforts are hard to see at this moment. This is a good time to consider your priorities and to figure out which tasks are there just to distract you from the responsibilities which are important in the long run. This is a period in which you should try to dedicate some time to the health of both your body and mind.
Mars is in a square with your Sun which results in having a lot of energy, and not in a good way. You might have difficulties in controlling the way you release your energy, and experience the urge to take action, even if the plan is not thought out properly. Clarity of mind brought by the trine of Mercury and Sun might be able to ease this a bit, but the best way of dealing with this is making sure you spend your energy on an intense physical activity.
Venus and Jupiter are in inconjunction with your Sun, which might require you to make changes and adjustments in your life, particularly in the way that you usually express yourself. This is generally a positive aspect, and while change can sometimes be hard in the beginning, the results of changes brought by this aspect are ultimately rewarding.
LEO
The sextile between Sun and Mars is influencing your desire to lead, as well as your ability to do so. This is a period in which you might put yourself in front of your peers and lead them towards achieving a common goal.
Your mental activity is increased because of the square of Sun and Mercury, but while speeding things up, this aspect also adds friction in this area. Your thoughts might be anxious or rushed leading to problems in clearly presenting your thoughts and intentions. This can lead to people having the wrong impression, cause arguments or deepening already existing ones. This is neither the time to make any big decisions or ask your boss for a raise. Meditation can help with a restless mind.
Venus and Jupiter bring a lot of love, enjoyment, and pleasure into this month for Leos. You are happy and confident in achieving your goals, impressing those around you with your enthusiastic approach to life. Your optimism and self-confidence are making you shine, and this is a really good thing to make use of. Once an opportunity presents itself, do not let it slip through your fingers – make the best use of what this beautiful combination brings to your table.
VIRGO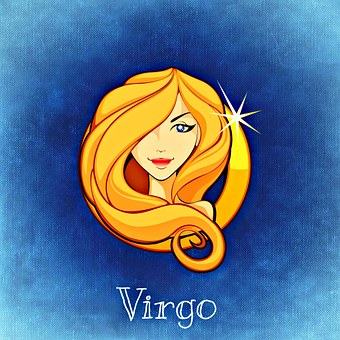 Retrograde Mercury is making a sextile with your Sun which brings favorable winds into this month since this aspect symbolizes the clarity of mind and successful communication.
On the other hand, Venus and Jupiter are making a square with Sun, which increases your need for affection, but it may also increase friction if you don't get much back in return. Be on the lookout for selfish behavior! The trouble that Jupiter brings here is that you feel an urge to go out and win the world, but you do not know how to control these urges.
Just like those born in the sign of Taurus, you also have a trine between Saturn and Sun during this month! You are persistent and hardworking during this period, and can achieve your goals with great ease. You may receive the promotion as others notice your efforts. Activities that have seemed difficult in the past can now be taken with both patience and courage, making this period a good one for progress in your career!
Neptune is making an opposition with Sun for those born in the middle of the sign of Virgo, near 16 degrees – if you are born in this period, confusion arises to disturb your activities and relationships with others while this transit is active. You may feel disillusioned, weak and hopeless. It is not a good time to enter business agreements. You should approach carefully any relationships you start under this influence.
LIBRA
Mars is residing within your sign during this month, bringing strong will, ambition, energy, and vitality to your life. Energy and confidence will be abundant because of the sextile of Jupiter and Venus with your Sun. Use this burst of strength and enthusiasm to power through your goals!
The energy provided by the above-mentioned planets will be invaluable in dealing with the more challenging transits you will have to deal with during this month – a square between Saturn and Sun. During this time you might feel under great pressure, and like everyone around you acts against your interests. Your endurance and your sense of purpose will be challenged by Saturn which takes the form of figures of authority like bosses, teachers or parents. Patience and persistence will be crucial in making sure that these "tests" don't get the better of you.
If your intentions and goals are solid, these difficulties can refine your plans and give you extra resolve which you can use to deal with the presented challenges. If you find that these tests are making too much friction and stopping you from the things you are trying to accomplish, it might be best to plan a tactical retreat and to use your energy once the battlefield is set up more in your favor. Remember that you always have the option to choose your battles.
SCORPIO
This month retrograde Mercury and your Sun will have strong impact on your life. This is frequently a time in which you are busy, especially with communicating with people around you. It is also an excellent time to express yourself. This comes at a price of not being a great listener during this period. You can express your intentions in a form that leaves misunderstandings away from you. While Mercury is aspecting your Sun in a positive manner like this, you should use this period for learning and traveling and also for leaving a strong impression on your superiors.
Saturn is making sextile with Sun, another positive influence this month, making you more purposeful and steady. You will enjoy areas that require a little extra effort appreciating that you can work towards your goals, since Saturn in positive aspect like this supports your hard work.
Uranus in inconjunction with Sun is active in November for those born in the sign of Scorpio, especially around the beginning of the sign. This aspect can bring changes to the way you express yourself. This is the phase in which you may end things that were previously satisfying your need for freedom and individuality, and move into the phase of taking more responsibility instead.
For those born near the middle of Scorpio, Neptune makes you highly intuitive, profoundly moved and inspired to reach for higher purposes in your life.
SAGITTARIUS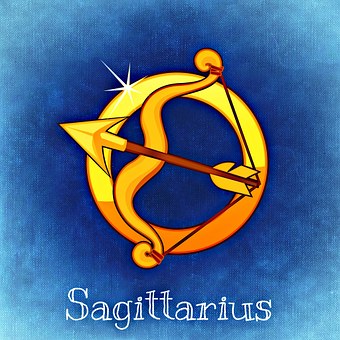 Venus and Jupiter are in your sign to make sure you have a month full of optimism and self-confidence. Your goals are finally within reach and the work you did in the past steadily starts to pay off. Good fortune just follows you. If you feel an urge to work on improving yourself through study and traveling, this is an excellent period for such activities. The positive aura that surrounds you is likely to be very attractive to people around you, making sure that you receive significantly more recognition and appreciation than you normally would. However, there is a certain degree of arrogance that accompanies the wielders of this positive aspect, so make sure to remember that moderation in all things is very important.
For people with their Sun placed near the middle of the Sagittarius, this month might be filled with confusion and the feeling that you are just treading water and going nowhere. If the world gets on top of you, slowing down and resting can be all that you need to feel the ground under your feet again. Even though this aspect brings undesirable effects, once it passes, you will realize that you have gained much from it on a spiritual level.
CAPRICORN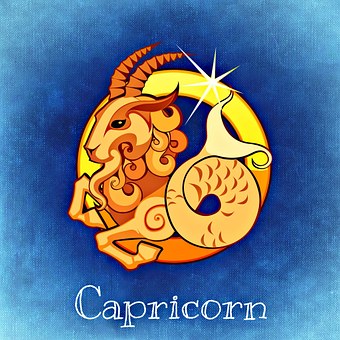 Saturn is in your sign, which is one powerful thing to have, but may also be a hard one! It will force you to face your responsibilities. Your capability to stay calm and stable can be tested during this phase. The best way to deal with this planetary influence is to bear your responsibilities with determination, knowing that you are setting in the building blocks for your future goals since Saturn loves hard work!
Mars and Uranus are making a square with your Sun, which may be another hard thing to handle in this month. You may have difficulties in regulating energy releases, so be sure to control your urge to take action without thinking. Avoid ego-involved competitions to stay calm.
Unusual, and maybe unexpected situations, as well as people, may become part of your life during this time, causing you to feel on edge. Be sure not to act impulsively since you may find your individuality tested. You would do better if you remain patient and assertive and use the opportunity to further develop the unique gifts that Uranus brings to you. Flexibility and tolerance are keys to overcoming troubles of this period. Avoiding confrontation and narcissistic impulsiveness as much as you can. Mercury is there to guide you throughout these hard times!
AQUARIUS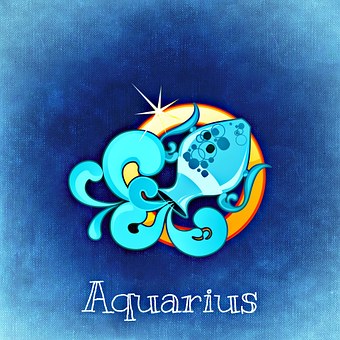 During this month your mind will be much sharper and faster, but you might feel that your thoughts are somewhat not under your control. As your mind becomes more active, the clarity with which you present your ideas is decreased, which can lead to people finding it more difficult to understand the ideas you are trying to present. The upside of this aspect is that you will be better at solving problems that don't require extensive amounts of communication to be executed well. Choose well what to focus on and how to attack your daily task list, as this can make a difference between a wasted and a productive day.
As you are performing best when alone during this month, and also have the support of Mars manifested as excessive energy, this is the period best spent on working on yourself, be it physically, mentally, or spiritually. Your ability to grow is very notable during this period, and if you direct yourself towards personal accomplishment, you will flourish. When taking into consideration the sextile that Venus and Jupiter make with your Sun, this is not a point you want to ignore – use this opportunity well, as many planets are working together to create this unique climate!
PISCES
You might find that under the influence of Venus and Jupiter, you have a strong need for signs of love and affection from your partner. This is generally not a bad thing, but the problem here lies in how you feel if you don't get treated the way you desire. Be on the watch for behaving too needily as this can take the issue even further. If you find that you are feeling this way, try to take a step back and talk with your partner about how you feel instead of just dealing with the feeling of rejection, as this feeling is likely more caused by this aspect than the direct behavior of your partner.
The effects that Neptune leaves on your chart during this month make this a sensitive period for you, which in turn requires you to have a stronger sense of understanding for both yourself and the people close to you.
The silver lining of this is that even though it doesn't seem like this at times, this is an excellent opportunity for spiritual growth – you will be required to spend time reflecting on your thoughts and putting them in the perspective with the world around you, which is a process that is sure to have very strong effects on your quality of life in general.
12 signs
Horoscope 12 signs
November 2019 Horoscope