We had to pleasure to interview Ms. Liberty Netuschil! Model and fashion blogger who is known for being featured on the television series America's Next Top Model. She posts modeling shots featuring the latest fashionable clothing including both swimwear and streetwear and shares her professional modeling shots with her over 112,000 Instagram followers.
How would you describe your style?
I would describe my style as beach babe meets the city. I wear clothes that show off my best assets (such as my go-to pair of high waisted denim shorts) without overly complicating the outfit. I'm the not-so-basic girl next door, with a little sass!
What's your favorite fall staple?
My fav fall staple is DENIM! I live in my classic blue denim or black denim jeans that hug my curves in all the right ways.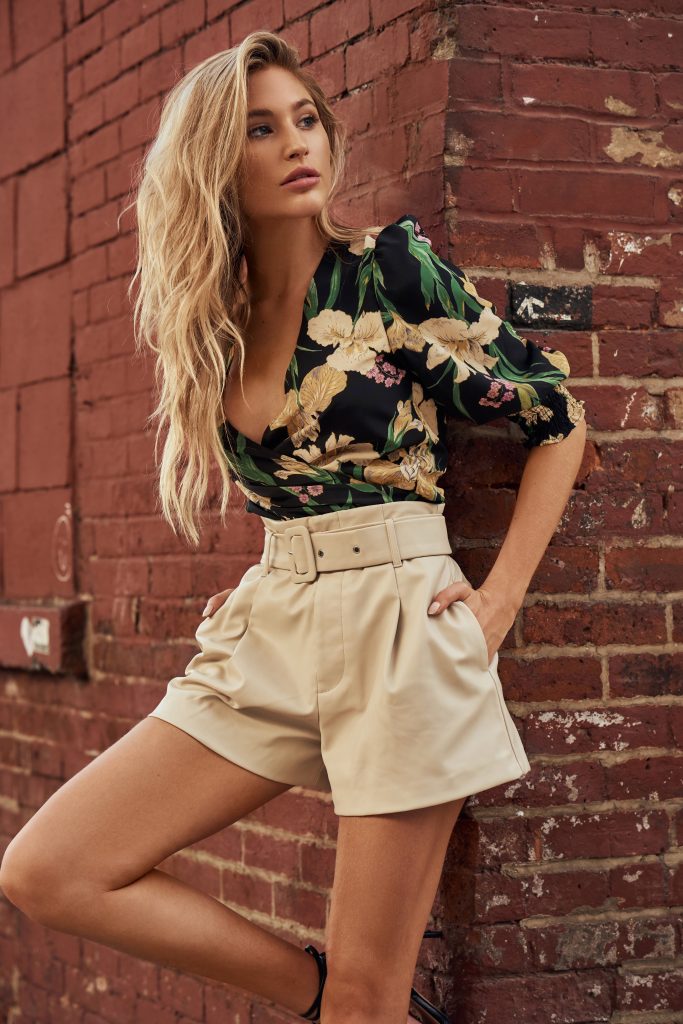 What's in your bag right now?
My bag is a cute chanel backpack that fits lots of things! Since I am an on-the-go model, I always have Old Spice travel size deodorant (mens deodorant is the best), sample size of Gucci perfume, Kopari lipgloss, eyebrow brush, Mint floss and business cards in my bag. Lately, I have been adding Hi-Chews for a midday sweet tooth, Bite Beauty Chai lipstick for a pop of color and hydrating mist from Pixi for a midday skin boost!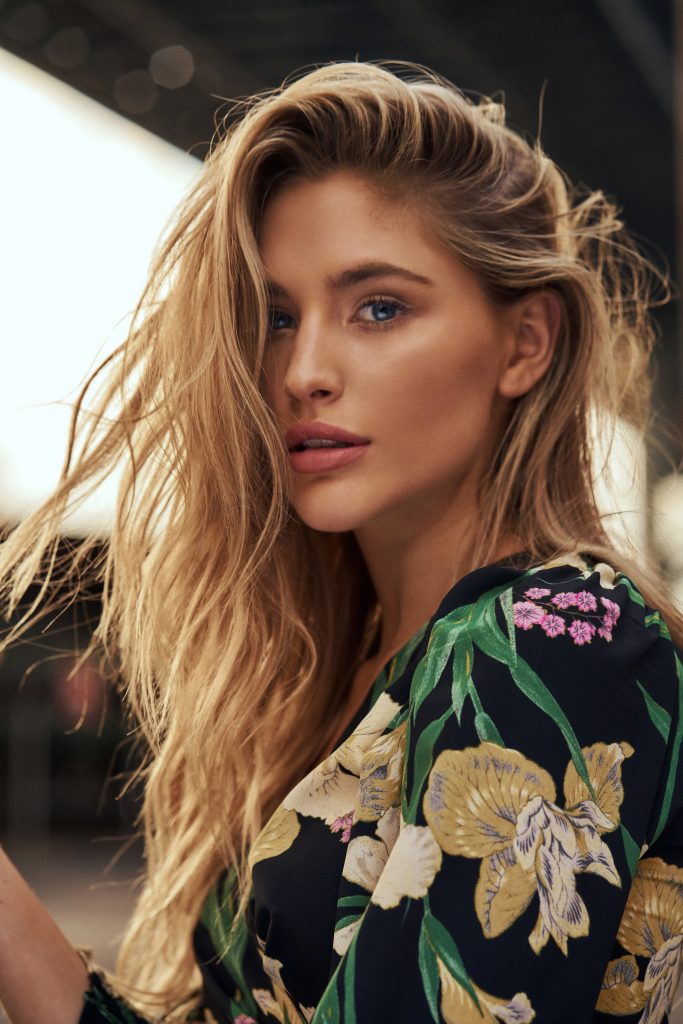 What is the one make-up product you can't live without?
I cannot live without lipstick. For some reason a look isn't complete without a lip whether it's Vaseline, a nice light pink, lip gloss or a matte nude. I think it polishes a face!
What shows are you watching right now?
I'm not much of a TV girl because I prefer a good book, but lately I have been settling down to The Great British Baking Show on Netflix! Probably because I want to eat everything they make, haha!
How do you balance work and life responsibilities?
I balance work and life by spending 10 quick minutes with a notepad and spill all my thoughts onto it every night. From errands, to meetings, to photoshoots, I prioritize my list from what needs to be done immediately verses what can wait-and then I set reminders to get them done. The key to balance in my life is organization and not procrastinating, no matter the tedious task.
What does women's empowerment mean to you?
'Women's empowerment means that we are free of boundaries, expectations, beliefs and doing what "women" do. I think we are breaking molds of societies vision of what we do, and with that comes extreme confidence and will to become whoever and do whatever and BE whatever we want.
What are the qualities of an empowered woman? How can women be empowered while maintaining their femininity?
The qualities of an empowered woman is putting on her blinders to the noise, and just doing her. I believe woman who can fight through challenges despite the talk (because there will always be haters) are empowering. I also think maintaining confidence, respect, logic and empathy are great traits of an empowered woman. Femininity is a choice, and if you're anything like me you can maintain being empowered by wearing a pair of heels, feeling good in what you wear daily, always having a voice, using our brains to bring awareness to situations that men typically don't see and just doing us. I don't think its a complicated thing- just be the best version of yourself and go slay.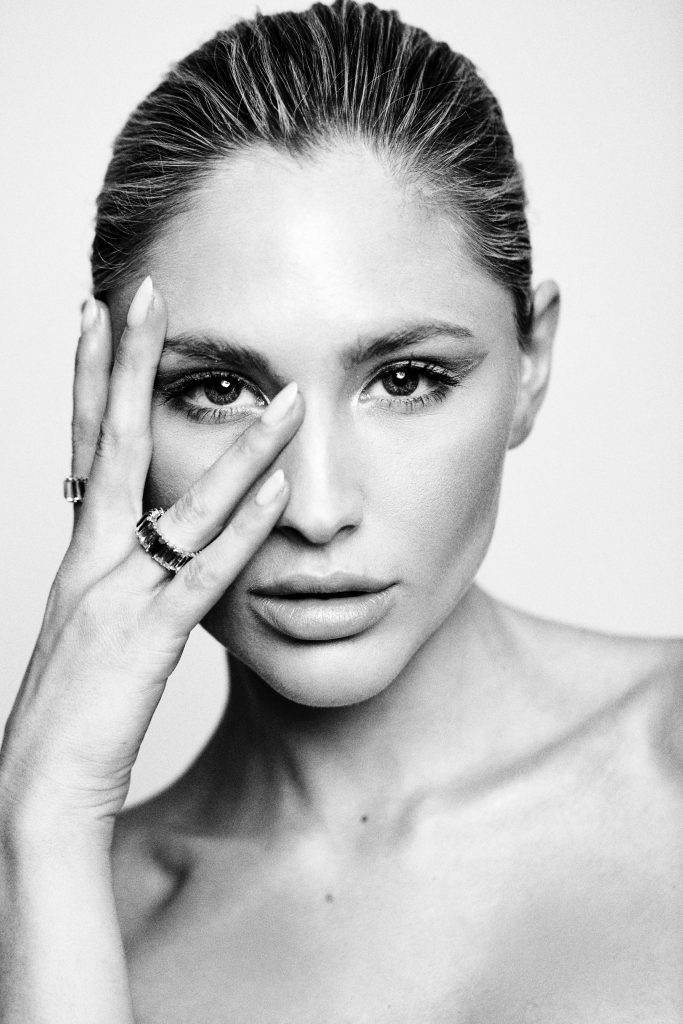 Can you share your personal icons of empowerment, women who inspire you, and what sets them apart?
Oprah because of her honestly, willingness to discuss taboo topics and breaking barriers. Malala yousafzai for standing up for females across the globe who don't receive education or are struggling to get it. And her persistence to change that. Kim K for using her spotlight as an A list celeb to bring justice and continue to fight for things she believes in. I can help but respect driven, passionate and vulnerable women.
Are there specific exercises or practices you can offer to help women become more empowered?
I have a ton of ways to feel empowered! I think self help books are a great start. For instance, The Subtle Art of Not Giving a F**k is an amazing book on doing what you were destined to do and not worrying about the small things. How to Win Friends and Influence People by Dale Carnegie is another great one. Learning about yourself, your strengths and building from them to use them to your advantage and staying on the journey for YOU is important to feeling empowered. I listen to motivational podcasts, I watch TED Talks, I tell myself I'm beautiful every morning when I wake up. Writing 5 compliments to yourself on your bathroom mirror. Theres a million ways to become more empowered, I think willingness and discipline to become the best version of yourself is step one!
antm
liberty netuschil
rising talent
top blogger
top influencer