Hi everyone and Welcome back to the Travel Section and our article about great road trips for Summer 2020.
As social distancing guidelines are being relaxed and hotels and destinations make plans to reopen, many of us are beginning to cautiously think about travel plans for this summer.
However, we're facing a new normal for travel – at least for a little while, and it's still unclear exactly what it's going to look like. Are people ready to start travelling again – and if so, where do they want to go? And where can they go?
Latest predictions indicate that domestic travel will begin as early as July and August, but that international travel will not start to take-off until late 2020 and early 2021.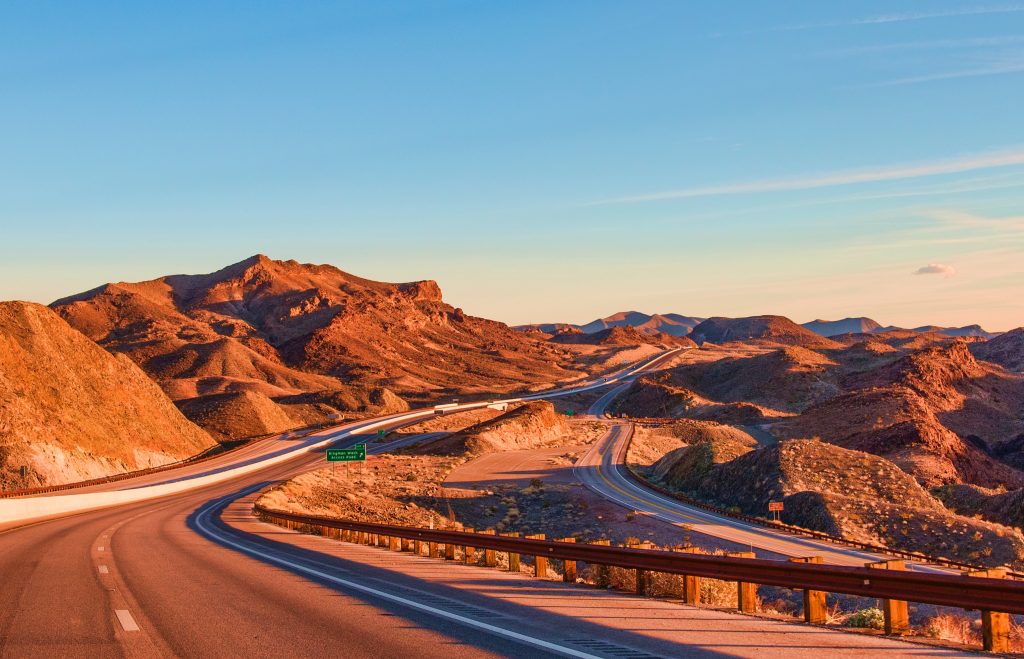 For this first post-covid trip, many are also wanting to experience the fun of travelling whilst maintaining safe social distancing so there is an increased demand for visits to wide-open spaces, hiking, national park getaways, and the return of the road trip.
Other close-to-home travel trends advisors are predicting a rise in trips to resorts in the middle of nowhere, either staying in luxury resort accommodation such as individual cottages or in a luxury RV, where travellers can experience 'home from home', and continue to maintain social distancing with their "confinement tribe".
However, before you set off make sure to research local rules. Several states have restrictions on people entering the state and may require a 14-day self-quarantine period, so make sure to check the rules and plan accordingly.
Great Road trips for Summer 2020 and the best National Parks 
This is the perfect time to plan a road trip, as not only does it meet the desire to travel whilst maintaining social distancing, enable you to see some incredible views and explore some amazing destinations, but also gas prices are currently 46 cents/gallon cheaper than they were last year at this time.
National parks across the country are in the process of reopening, with some destinations like the Grand Canyon, Yosemite and Old Faithful (Yellowstone) already accessible to visitors.
Below are six great road trips for summer 2020 that include access to some of America's best national parks.*
Take a drive along The Pacific Coast Highway
The Pacific Coast Highway is renowned as one of the most scenic drives in the world, and the views are breath-taking. You can do the drive in one day, though you will find it much more enjoyable to break your journey and here are a few recommendations for places to stop along the route.
The stretch that passes along the coast through San Luis Obispo County (known as SLO CAL) comprises one-hundred miles of Pacific coastline, half of which are protected.
Two must-visit places on this stretch of coastline are the Edna and Arroyo Grande Valleys, and Hearst Castle.
Edna and Arroyo Grande Valleys
Nestled only four miles from the beach, the Edna Valley and Arroyo Grande Valley are home to over 30 wineries.
Edna Valley was established as the first American Viticultural Area (AVA) in San Luis Obispo County, and with 2,000 acres of vines and 27 wine tasting rooms the Edna Valley makes for a delicious getaway. Specialties in the region include Pinot Noir, Chardonnay, and aromatic white varieties like Albariño.
Contiguous with Edna Valley, the Arroyo Grande Valley also excels at Pinot Noir and Chardonnay.
As well as wine-tasting, you can enjoy many miles of trails where sunshine, views over the rolling vineyards and cool coastal breezes make for perfect hiking conditions.
Hearst Castle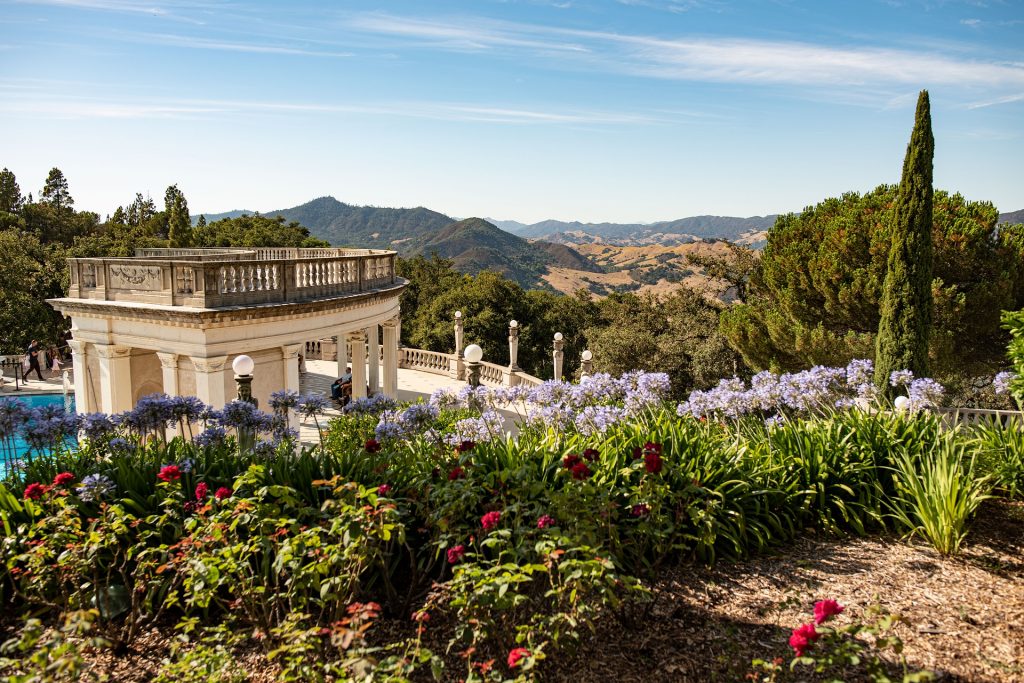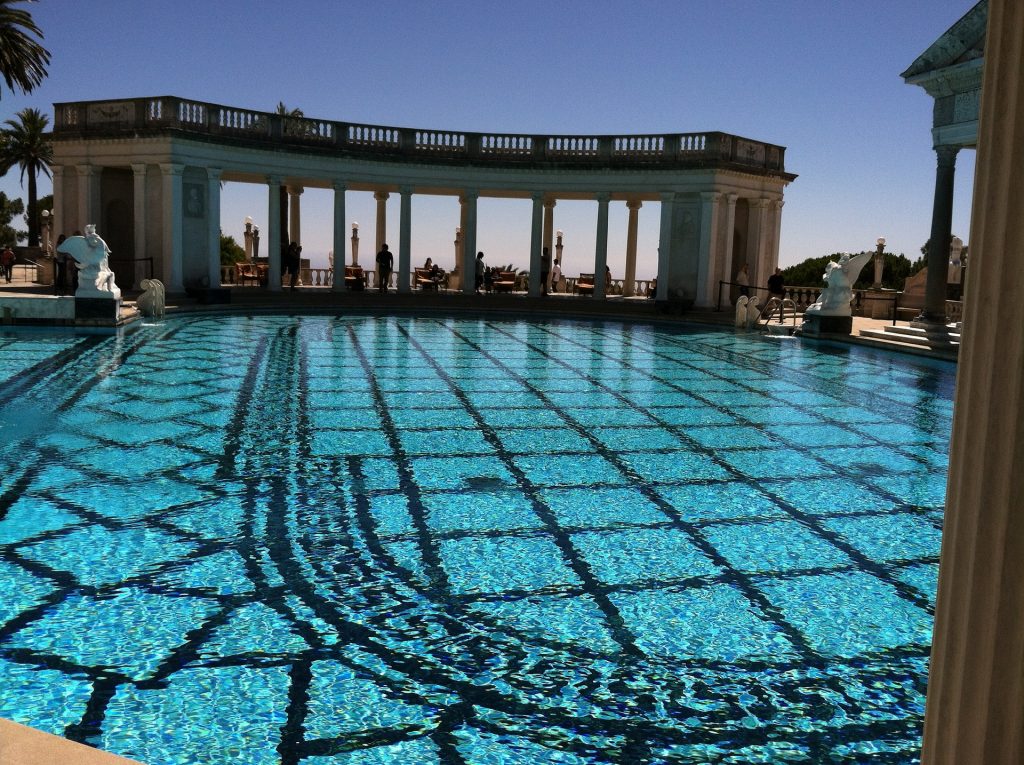 Don't miss out on a visit to Hearst Castle, a hilltop beauty that is a State and National Historic Landmark.
The castle was designed by architect Julia Morgan and built between 1919 and 1947 for newspaper magnate William Randolph Hearst and is truly spectacular, covering nearly 69,000 square feet, with 38 bedrooms, 40 bathrooms, 2 swimming pools, a theater, and a beauty salon. Hearst called it "La Cuesta Encantada," Spanish for "The Enchanted Hill."
Today, the 127-acre complex welcomes visitors to explore its main building, three guest houses, gardens, fountains, pools and artwork, and artifacts as a California State Park.
Three different daytime tours are generally available: a "Grand Rooms Tour," an "Upstairs Suites Tour," and the "Cottages and Kitchen Tour", as well as a slightly longer evening tour. (Booking is required ).
The daytime tours are all 45 minutes long and after the tour finishes you can wander freely around the grounds and terraces for as long as you want. I initially did the Grand Rooms tour and was so impressed that I also did the Cottages and Kitchen tour! Our guide was very informative and we could really imagine what life must have been like as a guest of William Randolph Hearst.
And don't miss the chance to catch a glimpse of the famous zebras of Hearst Ranch, descendants of Mr. Hearst's private zoo.
Whilst you are in the area, San Simeon State Park boasts the largest free viewing area of Elephant Seals in California, and the Elephant Seal Rookery is where the northern elephant seals come ashore to mate, give birth, molt and rest.
A visit to this beautiful state park should be on every traveler's bucket list, and as you continue your drive up the coast, take time to visit Monterey and Carmel.
Monterey, Carmel and the "17 mile drive"
Monterey is worth a stop to visit the renowned Monterey Aquarium, which features many forms of sea life that you wouldn't be able to see elsewhere, (at least not without scuba gear), thanks to the continuous pumping of 2,000 gallons of seawater each minute into the aquarium from the bay.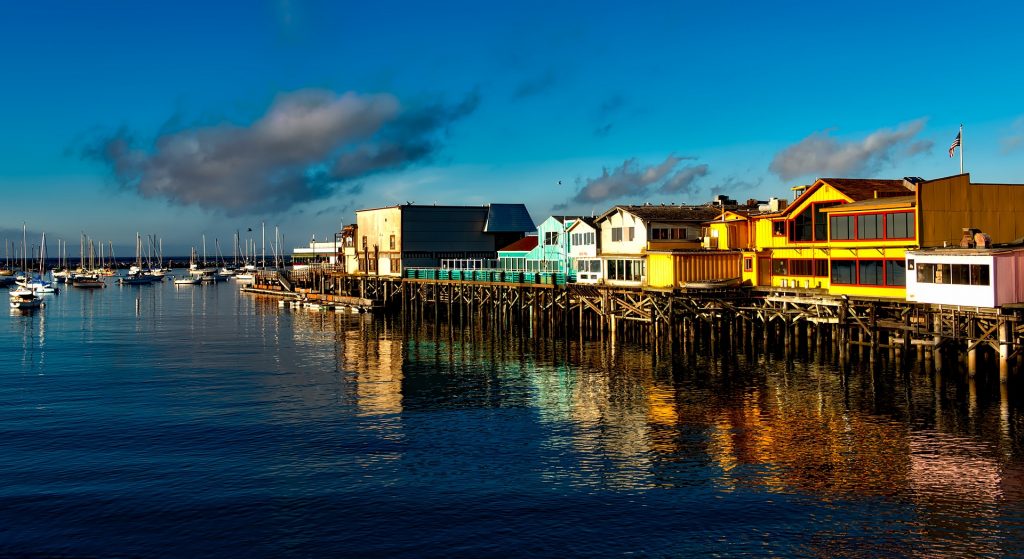 You can also relax at the Old Fisherman's Wharf or go shopping at Cannery Row, and for the more energetic amongst us, the Monterey area is also famous for its numerous golf courses, including Pebble Beach and Lone Cypress Point.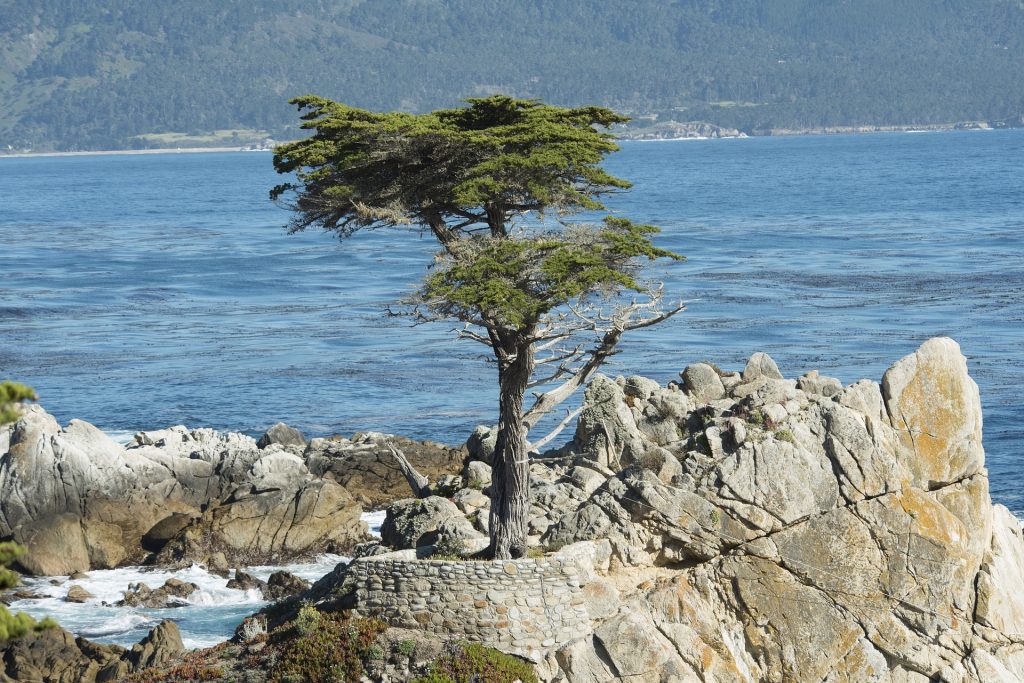 Finally, take a tour along the scenic '17 Mile Drive' to nearby Carmel-by-the-Sea, one of the cutest seaside villages on the Californian Coast, with a wide choice of shops, cafes and restaurants.
2 Take a road trip along the iconic Route 66, with a small detour to the Grand Canyon
Starting in Chicago, Route 66 takes you all the way to the Californian coast and is considered to be the classic American road trip route.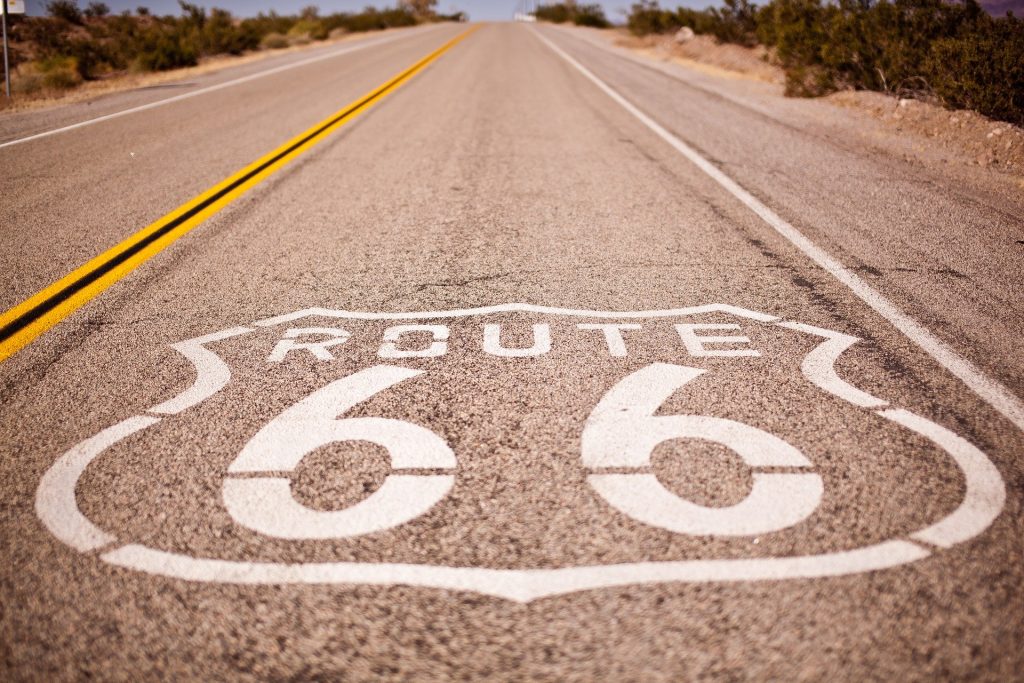 The route will take you across much of the American Midwest, Great Plains and Southwest. You can't really take the original route, but you can still travel much of the same scenery on other highways.
Before it was called Route 66, and long before it was even paved in 1926, this corridor was one of the country's first transcontinental highways, and for 3 decades before and after the second world war it was known as the "Main Street of America" because it passed through a large number of small towns, lined by hundreds of motels, diners, gas stations, and tourist attractions.
Today it passes through ever-changing scenery from the cornfields of Illinois to the beaches of California, bypassing the incredible scenery of the Grand Canyon and the deserts of Arizona.
The Grand Canyon
The Grand Canyon is located in Arizona, and is one of the Seven Natural Wonders of the World.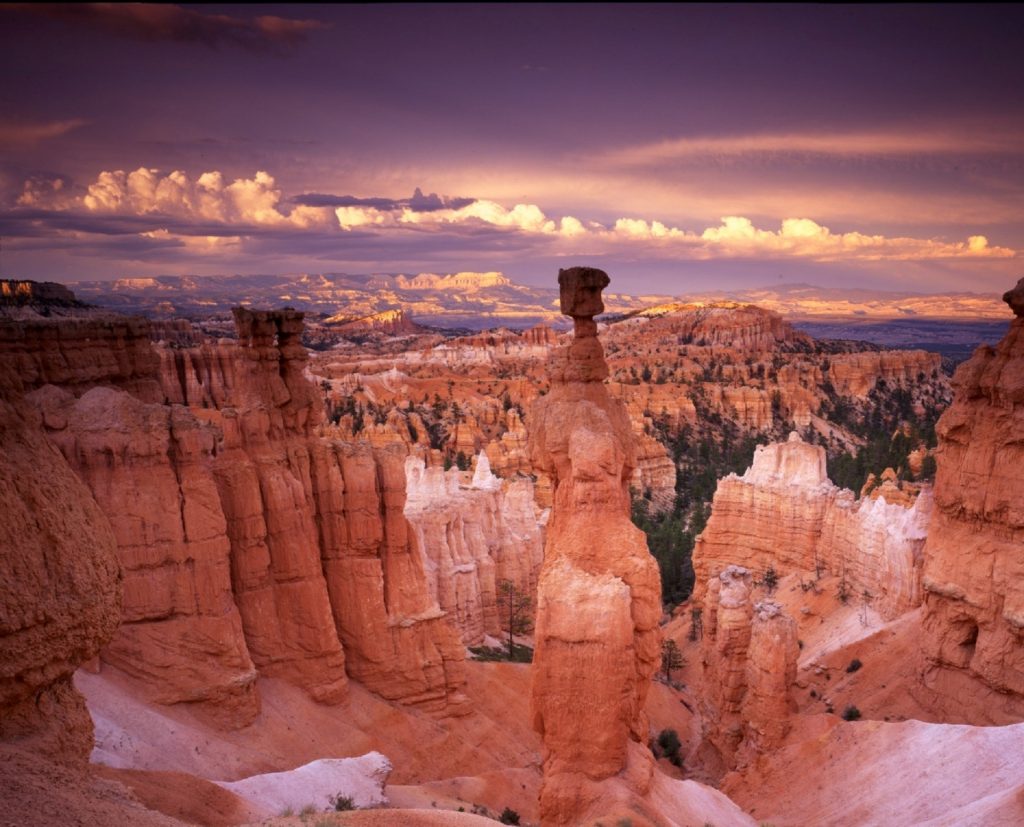 It is approximately 227 miles long and 18 miles wide, and it may give a sense of the immensity of the Grand Canyon to know that, while the North Rim is a mere 6-10 miles from the South Rim as the crow flies, to get there by road requires a drive of at least 215 miles.
The Grand Canyon is now open to visitors and some visitor services and overnight accommodation is available. Check their site for the latest update before planning your travel.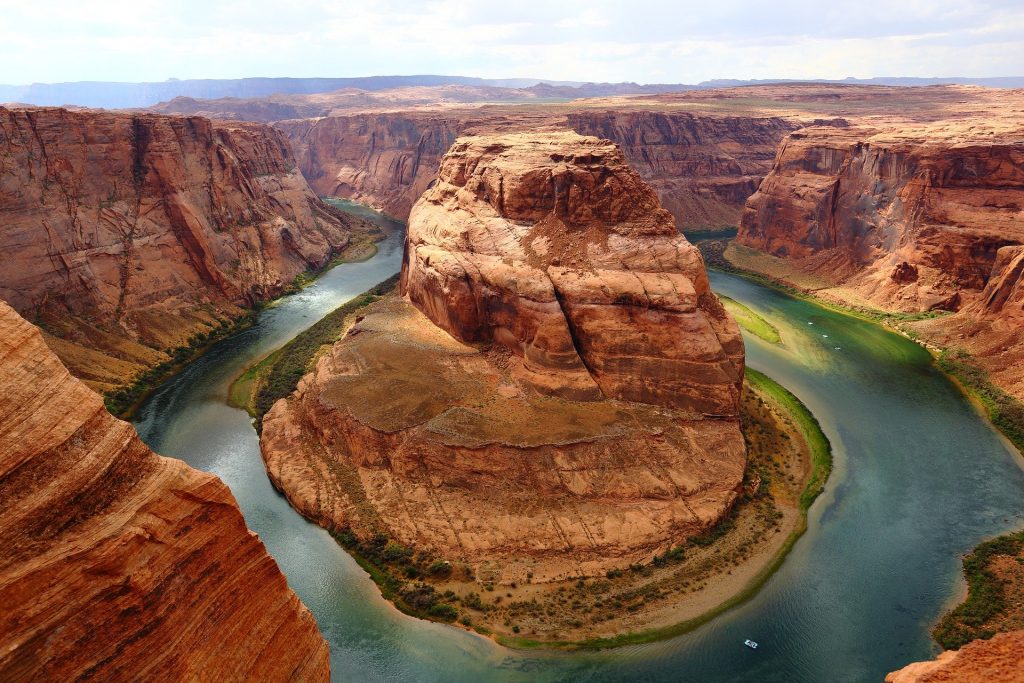 The South rim (now open 24 hours a day) is the most popular tourist area at the Grand Canyon, but I also recommend heading to the West rim where you will find the Skywalk & Eagle Point. The Skywalk is a horseshoe shaped platform made of glass and is 4000 feet (almost 1 mile) above the Grand Canyon floor, with the most incredible views.
To truly experience the wonders of the Grand Canyon, you need to go down into the depths of the Canyon itself, and the most popular and best-maintained path is the Bright Angel Trail which is a 19 mile hike down to the Colorado River and back. There are rest stops (with water) along the way, however the park does not recommend anyone undertaking this hike in a single day. If it's open (the in-park lodges are opening on a rolling basis with Maswik Lodge, El Tovar Hotel, Kachina Lodge and Bright Angel lodge already open), you could stay overnight at Phantom Ranch or camp at the Bright Angel campground.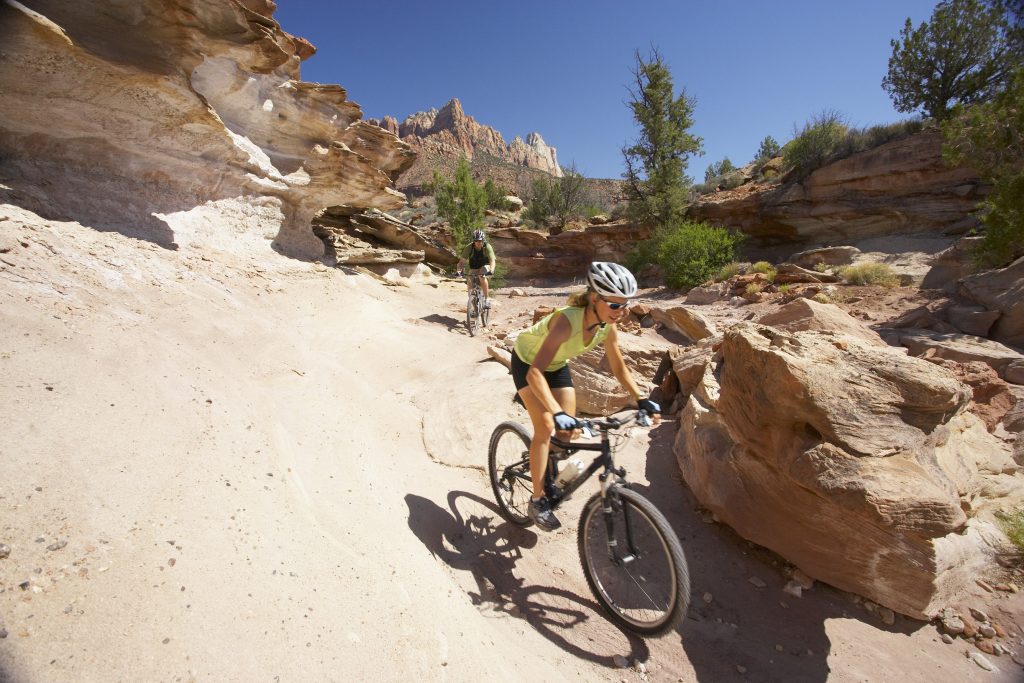 Another way to experience the wonder of the Grand Canyon is with a 5 day Hike & Bike tour of the North Rim, organised by Escape Adventures.
They offer an amazing 5-day tour that includes mountain biking, trekking and camping. Trails brimming with wildflowers lead guests to exhilarating hikes along the rim. Crossing over to the west side of the plateau, guests camp alongside one of the most scenic mountain bike paths in the world, the Rainbow Rim Trail.
3 Visit Yosemite National Park
Yosemite National park is located in Northern California, and is just over 3 hours from San Francisco.
Yosemite is part of the Sierra Nevada Mountains, and it was initially inhabited by the Ahwahneechee tribe (derived from the word Ahwahnee, meaning 'gaping mouth-like place') until the 1849 gold rush brought thousands of non-Indian miners and settlers to the region.
As a result of this influx, damage to Yosemite Valley's ecosystem followed, and in 1864, to ward off further damage, President Abraham Lincoln declared Yosemite Valley and the Mariposa Grove of giant sequoias a public trust of California.
Exploring Yosemite National Park should be on everyone's bucket list, and don't miss the cascading waterfalls or the Giant Sequoias in the "Mariposa Grove of Big Trees".
Other popular attractions include "Half Dome" and "El Capitan", which are huge granite rock formations, and if you're lucky you may see a family of bears. Yosemite is home to about 300 to 500 black bears, and although there hasn't been an increase in their population since the park closure, bears have been seen more frequently than usual and have been taking advantage of the unusual calm to wander freely throughout the park. (Remember to store food properly and respect social distancing with bears too!).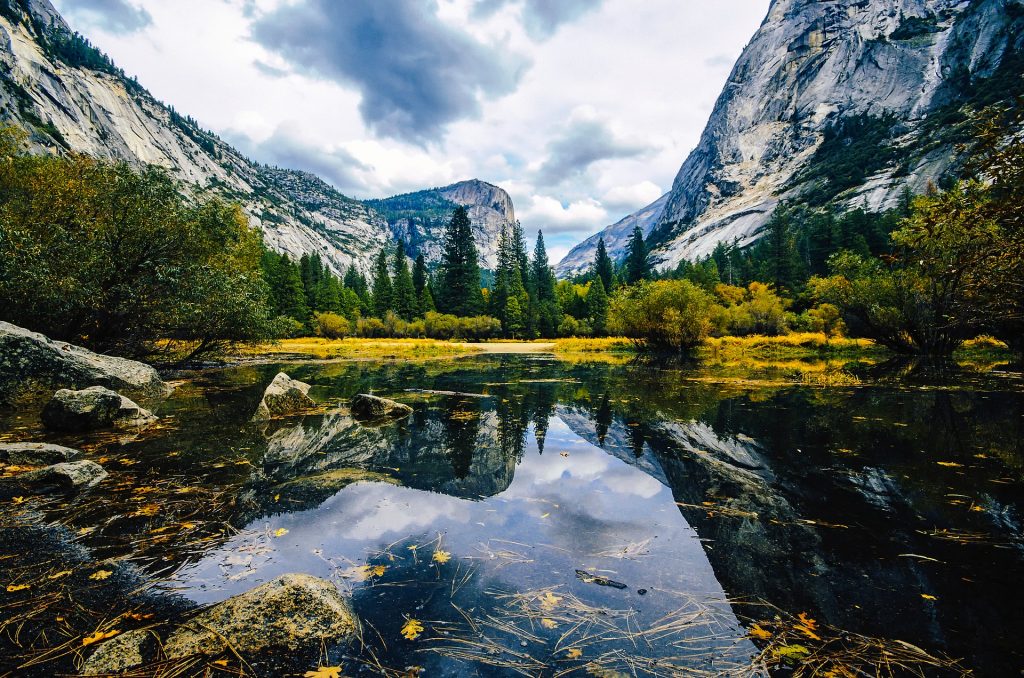 The park reopened to visitors on June 11th and currently has a day-use reservation system in place (until October 31) to control the number of visitors and prevent overcrowding. Anyone with overnight reservations for a campground or lodging, however, will not need a day-use pass, and as of now, two campgrounds are open: the Upper Pines Campground, which will operate at 50 percent capacity, and the Wawona Horse Camp.
For more information on visiting this epic US national park, go to the NPS (National Park Service) and Yosemite National Park websites.
4 The Great Smoky Mountains National Park
The Great Smoky Mountains National Park is located in Tennessee and North Carolina, and is a UNESCO World Heritage site. Its name derives from the heavy mist that is often spotted on the top of the mountains.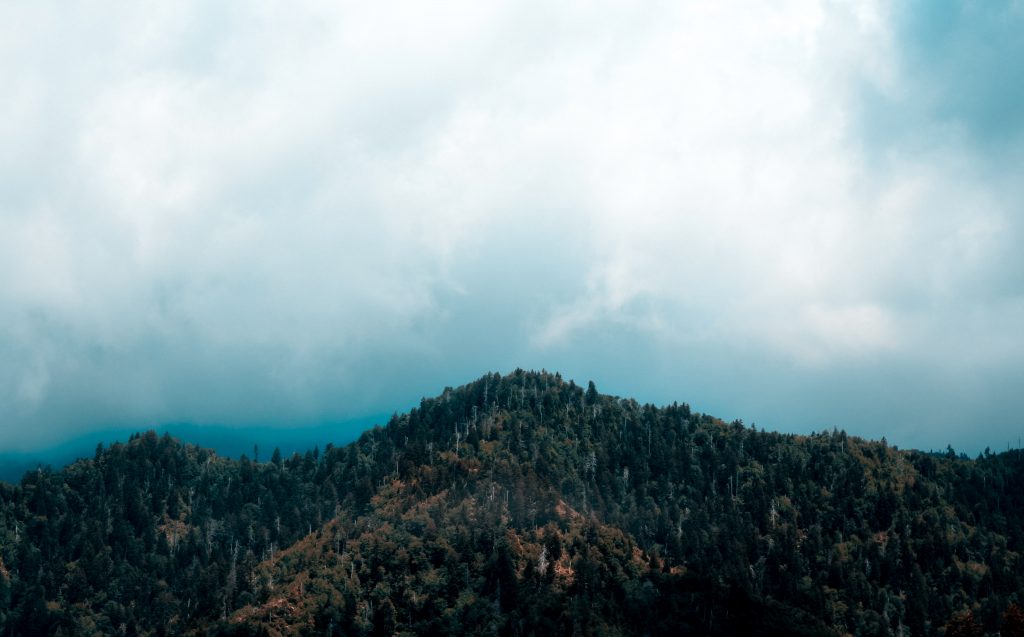 The Great Smoky Mountains were originally home to the Cherokee Indians and even the name "Smoky Mountains" is derived from the Cherokee word "Shaconage" which means "land of the blue smoke".
Renowned for its diversity of plant and animal life, the beauty of its ancient mountains, and the remnants of Southern Appalachian mountain culture, this is America's most visited national park.
In addition to its abundant flora and fauna (from wild turkeys to deer and black bears), the park offers stunning waterfalls, strenuous hikes and scenic drives.
The Roaring Fork Motor Nature Trail is a nearly 6-mile-long, one-way loop road, which offers spectacular mountain views and access to two of the most popular waterfalls in the park – Rainbow Falls and Grotto Falls. You can also see the remains of a mountain village with historic log cabins and the Roaring Fork Cemetery.
Be sure to visit Cades Cove if you are interested in the history of the area, as you will see many historic buildings, including a working mill, 3 churches and 18th and 19th century cabins.
The park reopened to visitors in June and all trails are currently open. However, some roads and some campgrounds are opening progressively according to a phased plan. For up to date information, go to the NPS (National Park Service) website.
5 Take a trip to Yellowstone National Park

Yellowstone is the largest active geyser field in the world and is home to the famous geyser, Old Faithful.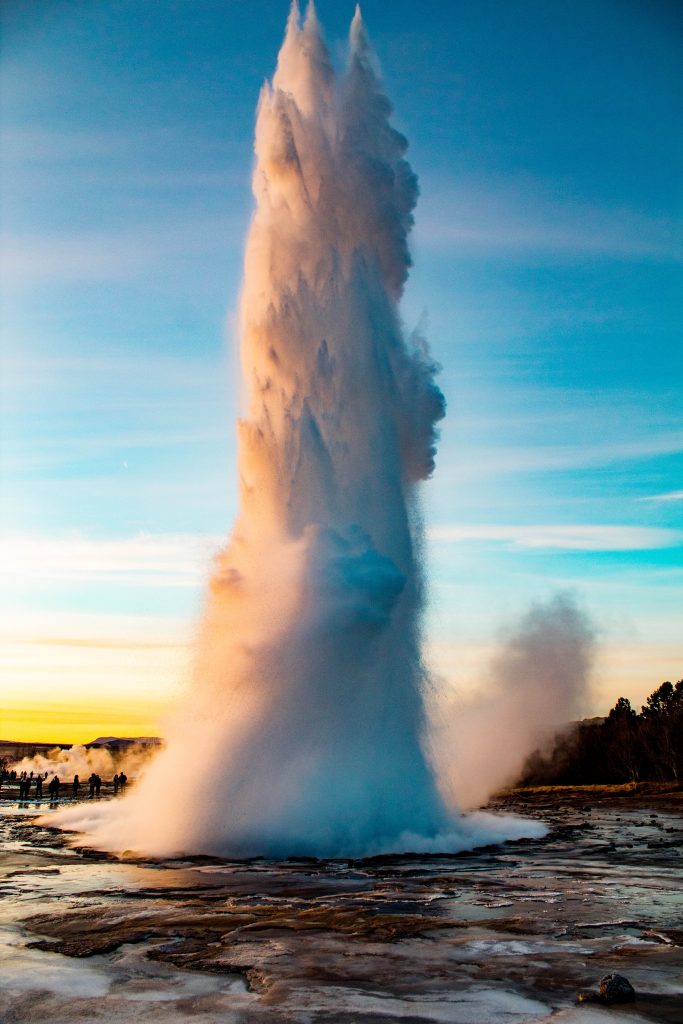 Old Faithful was discovered in 1870 by the Washburn Expedition, and was named for its frequent eruptions, which average about 20 per day (more than a million since Yellowstone became the world's first national park in 1872).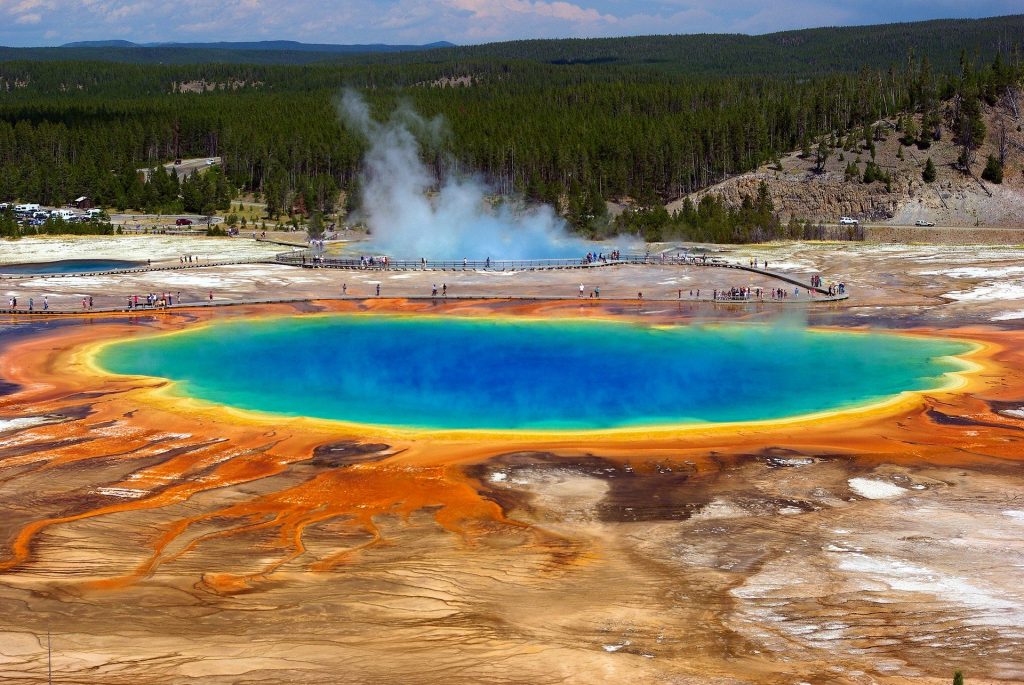 However, there are over 10,000 other hot springs and geysers, including the Grand Prismatic Hot Spring, which is larger than a football field and the third largest spring in the world.
If you like wildlife, you will be able to see a number of animals from wolves, black bears and bison to swans and golden eagles in their natural habitat.
The park opened its Montana entrances on June 1 and limited services and facilities are currently available.
If outdoor adventures like hiking, mountain biking, and fly fishing are your style, then include a visit to Big Sky, Montana in your itinerary and stay at The Wilson Hotel
Located on the edge of Yellowstone National Park, the town is home to Big Sky Resort and its 5,850 acres of ski terrain, as well as shaded forests, wildflower-filled meadows, rocky mountaintops and clear, cool rivers and streams.
Or you can play Cowboy at Red Reflet Ranch in Bighorn National Forest just 3 hours from Yellowstone
Red Reflet Ranch is a 28,000-acre luxury resort and working ranch on the west slope of the Bighorn Mountains, just minutes from the Bighorn National Forest and a scenic three hour drive from Yellowstone National Park.
Guests stay in their own private chalets, and family-friendly activities include horseback riding, ATVing, ziplining, swimming, fishing, shooting, and indulging in gourmet farm-to-table cuisine. The ranch is open for business now.
6 Experience Life on the Ranch in the Lost Sierra
If you're really looking to get away from it all, then head to the appropriately named "Lost Sierra".
The Lost Sierra is an alpine wonderland, dotted with small towns, turquoise lakes, miles of hiking and biking trails, all majestically presided over by the Sierra Buttes peaks.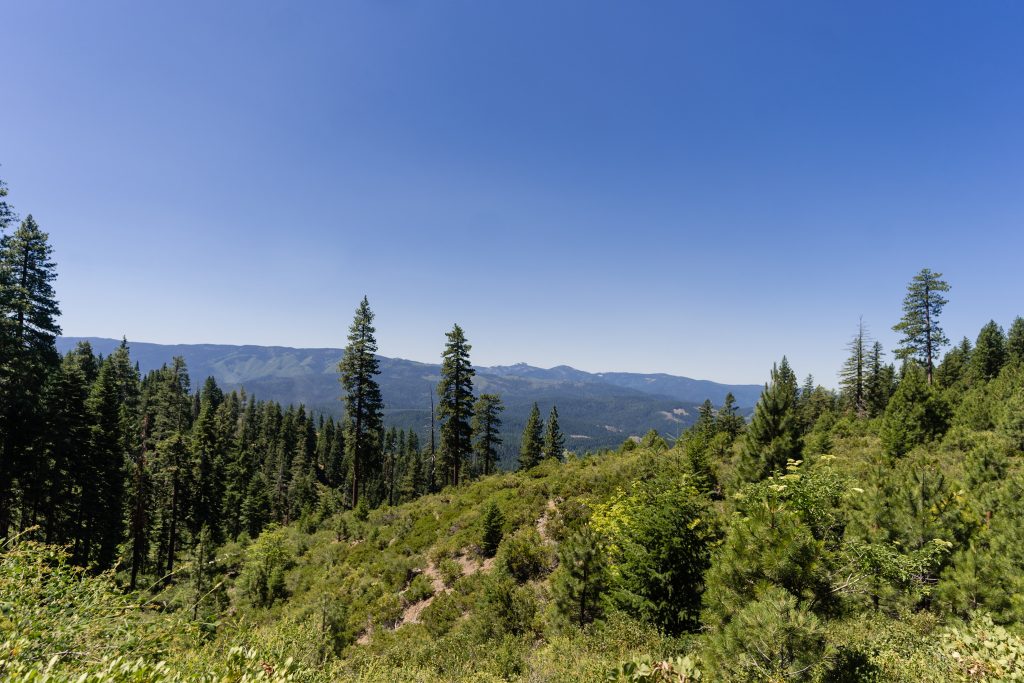 The Lost Sierra is well known for hiking, and other outdoor activities, such as swimming, rafting, sailing, waterskiing and canoeing. Gold Lake, the biggest of the lakes, has a public boat launch and rental boats.
If you're looking for somewhere to stay with a difference then cowboy living is alive and well at Greenhorn Ranch; where horseback riding takes center stage.
A home away from home, Greenhorn Ranch welcomes you as family, and their wranglers will teach you how to ride a horse with confidence or help you improve your riding skills.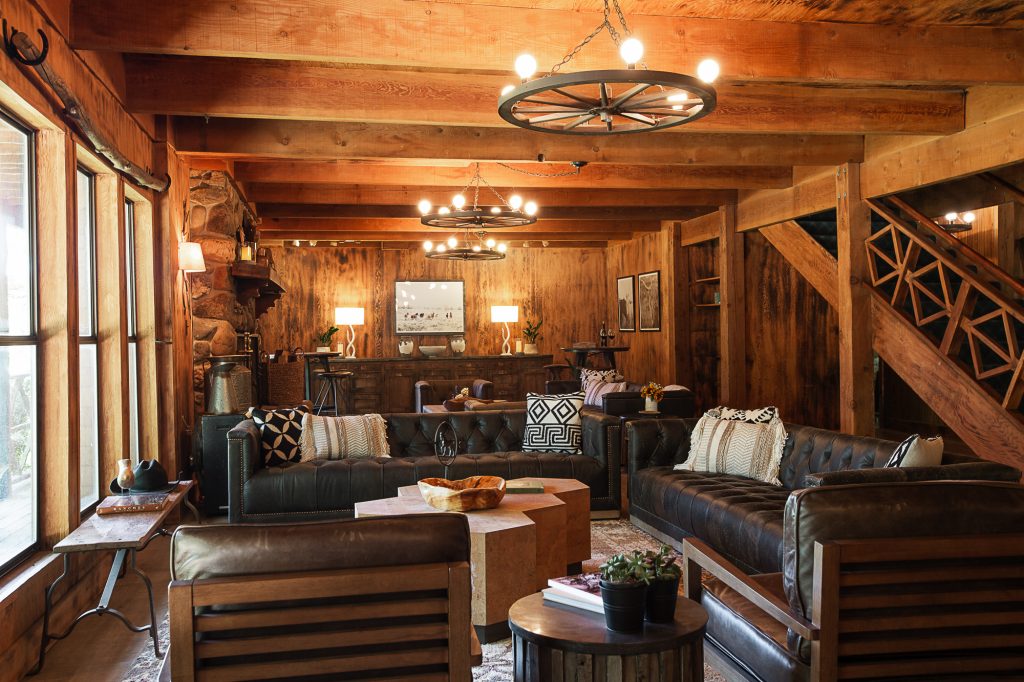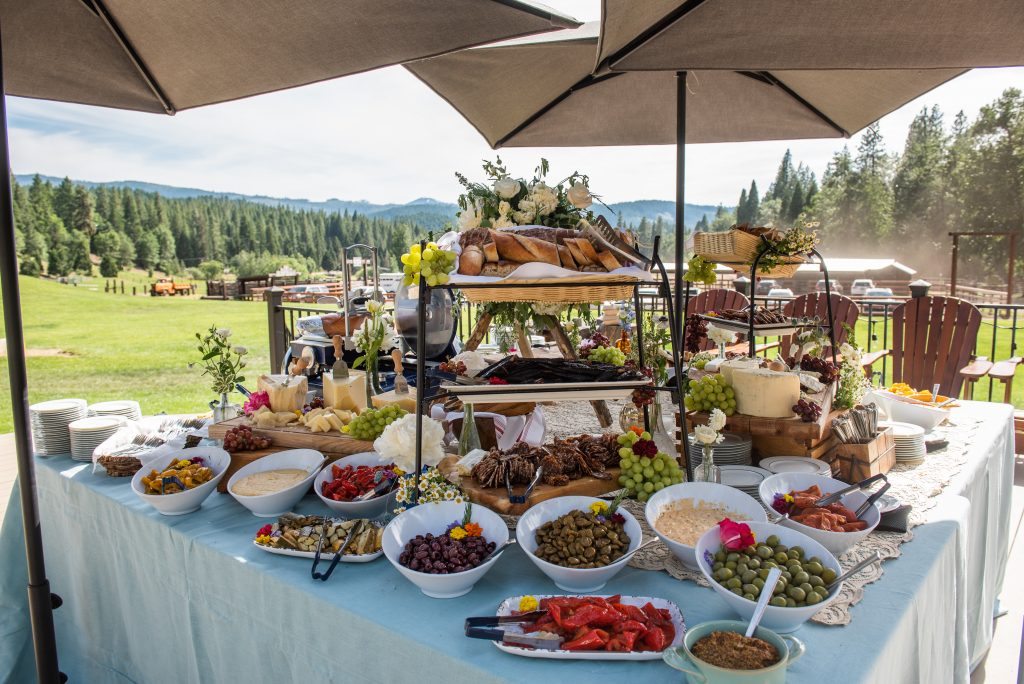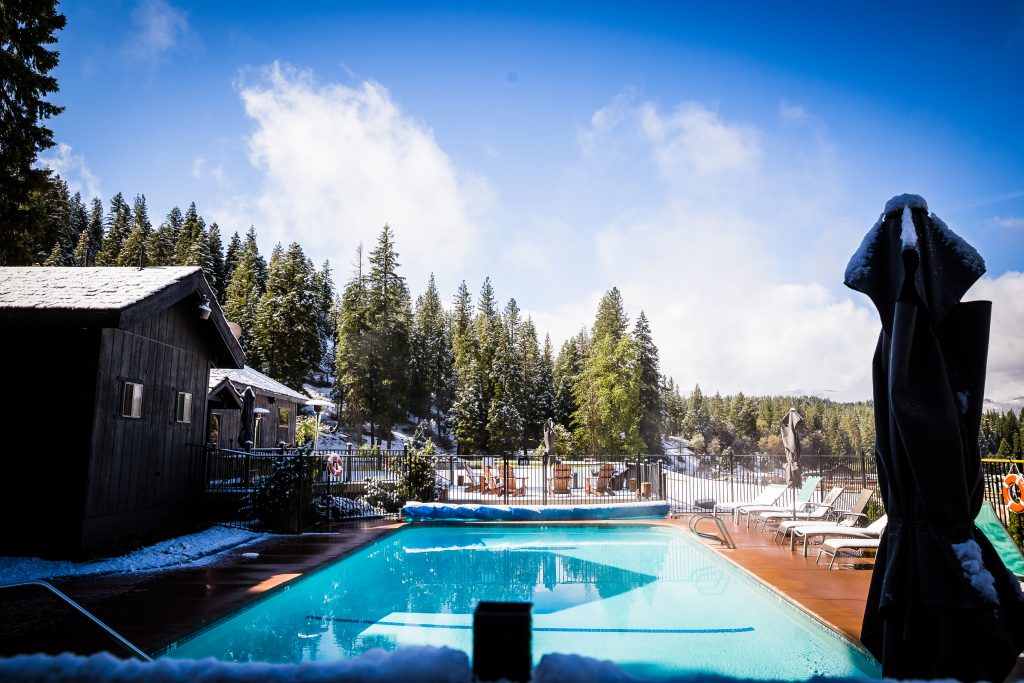 All Images are courtesy of Greenhorn Ranch
Staff at Greenhorn Ranch are enhancing cleaning and recommended protocols to ensure the safety of their guests and staff this summer, and they have recently announced their "Tanks for Staying" campaign, offering to offset the cost of gas to travelers booking for August – October.
I hope you enjoyed this month's travel article about great road trips for summer 2020.  
I'm Julia, the Senior Travel Editor and I can't wait to share some more travel articles with you again soon! In the meantime you can find more travel inspiration on my blog "The Velvet Runway".
Thank you for reading
*The National Park Service is doing phased re-openings. Whilst every effort has been made to verify the opening/ reopening of national parks featured, you are advised to check the National Park Service website and to confirm with any tour guide you are using before planning your journey as the situation is changing daily.
#ednavalley
#greatsmokymountains
#oldfaithful
#pacificcoasthighway
#PCH
#roadtrip
#thegrandcanyon
#thelostsierra
#yellowstone
#Yosemite
slocal