Hi everyone and Welcome back to the European Travel Section of The Code of Style Magazine, and I'm delighted to share with you this post about "Dublin's Temple Bar area", by our Contributing Columnist for Dublin Life (European Travel), Hilda from Over the Hilda , a style, beauty, health and lifestyle blog.
What Shoreditch is to London, Le Marais is to Paris and Soho is to New York, Temple Bar is to Dublin…it's the Irish version of a cultural quarter, nightlife centre and tourist destination.
It's buzzy, active and always 'on the go', drawing locals and visitors alike to a variety of venues. South of the River Liffey, (which marks the northern boundary) it's right at the heart of the capital city's centre and close to noted landmarks such  as O'Connell Bridge and the cast-iron Ha'penny Bridge (the name comes from the price of the old toll to cross the bridge), Trinity College and Fishamble Street (scene of the first ever performance of Handel's 'Messiah').
Over a couple of centuries, the area suffered from urban decay until the early '90s when the Irish Government set up the not-for-profit Temple Bar Properties company to regenerate it as Dublin's cultural quarter.
It's now the location of a number of artistic institutions, including the Irish Photography Centre, the Ark Children's Cultural Centre, the Irish Film Institute, Temple Bar Gallery and Studios and the Project Arts Centre.
Where to stay
If you fancy staying in the area, The Morgan Hotel, Brooks Hotel and The Clarence are on the doorstep, with numerous others within a 15-minute walk away.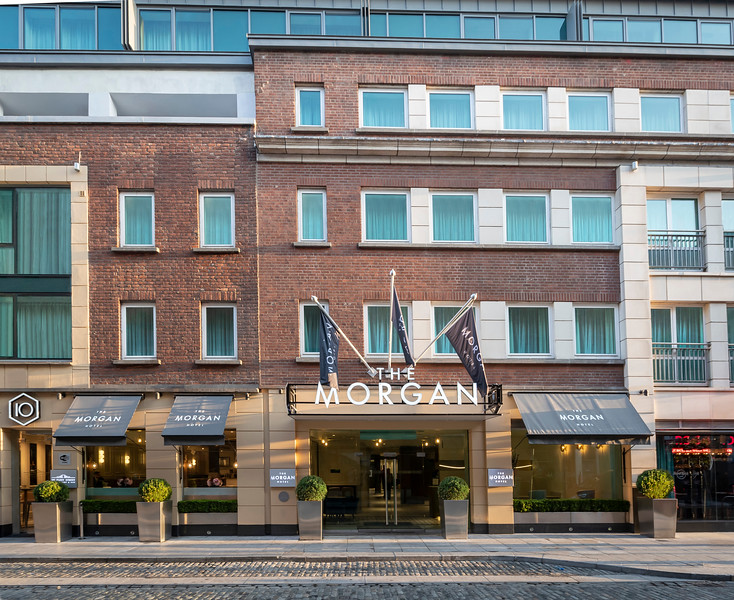 I can recommend The Morgan as Graham and I spent a night there in the newly refurbished hotel last year. Also, it is perfect if you like a quieter space for a drink, plus they serve amazing cocktails. See if Rui expert mixologist is behind the bar and say hi!
Pubs
There is no shortage of Irish pubs, if that's your thing – The Temple Bar Pub (most photographed), The Porterhouse, The Oliver St. John Gogarty, The Quays Bar, The Foggy Dew and The Palace Bar, to name a few. In my college days, we sometimes visited The Palace as it was a favourite haunt of some of the Irish writers we studied. It has resisted change over the years and is one of Dublin's great 19th century pubs.
There is always a buzz in the area even during the day, but at night it comes alive, with live Irish music in many of the hostelries. 'Ceol agus craic', as we say in Ireland, can be found everywhere. Be warned, it can get a bit rowdy and you may prefer a quieter pub to sample your Guinness. Also be aware that you will pay more for your pint in Temple Bar!
 Where to eat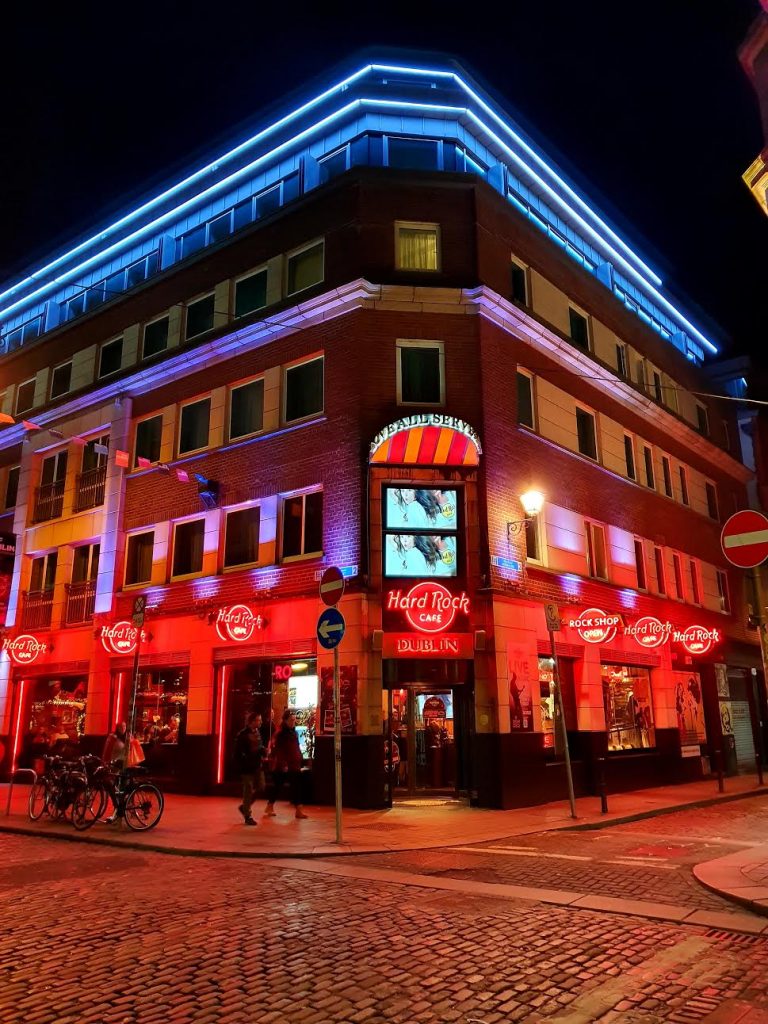 Likewise, there is a plethora of good restaurants on offer, ranging from cheap and cheerful to more upmarket eateries, catering for all ethnic tastes too. The Hard Rock Café is popular among the young.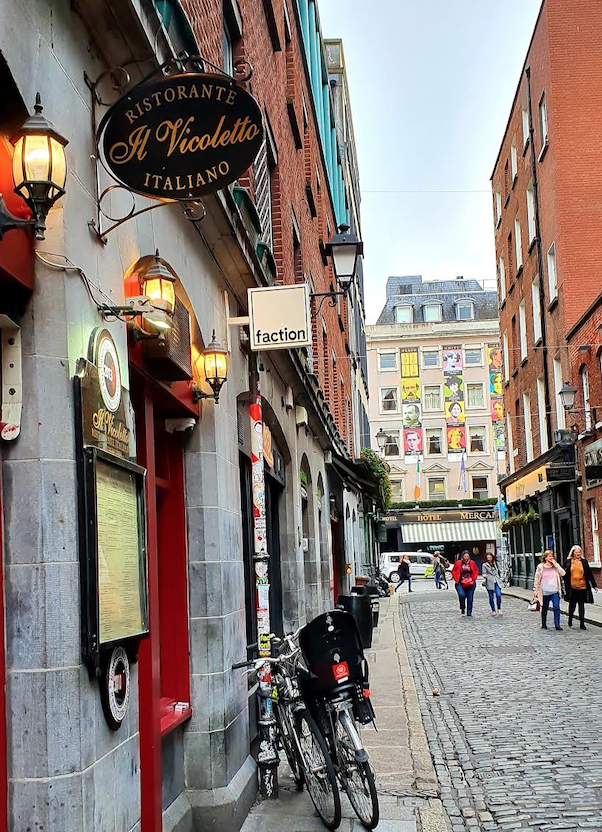 My favourites are Il Vicoletto on Crow Street near my wonderful hair salon 'Crow Street Collective' and La Caverna on Fownes Street. Dollard & Co, a beautiful food emporium, is perfect for a self-service but comfortable lunch. Or you can dine more expensively next door in Cleaver East in The Clarence Hotel (hotel is owned by U2).
Shopping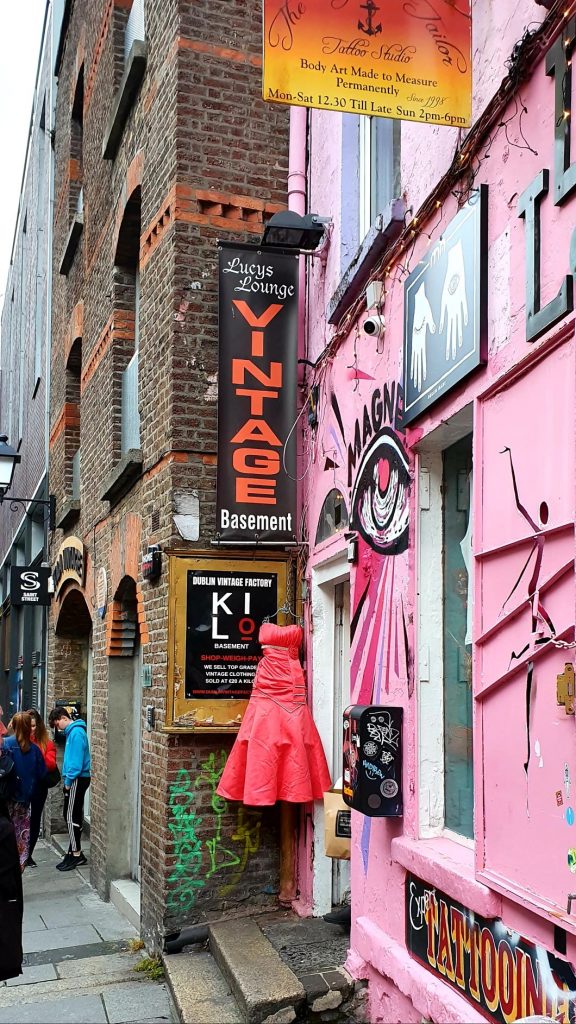 You will find some wonderful vintage shops here; my favourites  are downstairs in Lucy's Lounge where you can spend a happy hour or two and Siopaeile (pronounced 'shopa ella'!) for a mixture of vintage and second-hand clothes.
Folkster, a funky, independent boutique where you will find really unusual pieces of clothing, jewellery and homeware all at very reasonable prices, is definitely worth a visit too.
Cow's Lane
If you are there on a Saturday, visit the outdoor market. You can find everything from handcrafts to jewellery, paintings and sculpture. And there are plenty of shops and cafes waiting to be discovered in the area. The Queen of Tarts is one such establishment.

Christ Church Cathedral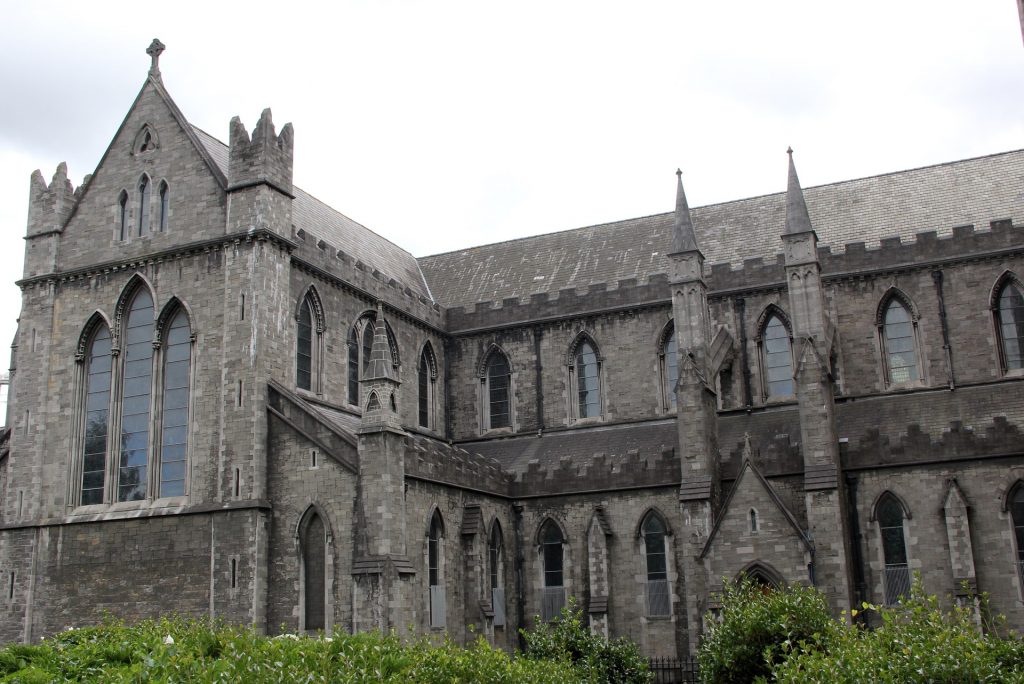 Technically not in Temple Bar but at the edge (very near Cow's Lane) and worth a mention. If possible, try to visit when there is a service to hear the choir singing, but this is Dublin's most impressive cathedral and worth a visit at any time.
'Dublinia'
If you have children with you, they will enjoy a visit to 'Dublinia' housed in the old Synod Hall beside the cathedral. Here Viking and Medieval Dublin are brought to life with interactive displays.
Many guide books warn you off Temple Bar, because of pickpockets and drunken antics, but it would be a pity if you did not visit the area at least during the day, as it has a lot to recommend it too. Make sure you wear flat shoes because of the cobbled streets. 
I hope you enjoyed this article about Dublin, and don't forget to check out our recent articles on Lake Como, and on Milan. I'll be back to share some more travel inspiration with you again soon! 
Julia x ( Senior Travel Editor)
Instagram: @julia.rees_
Hilda Smith is the author of the Over the Hilda blog, a style, beauty, health and lifestyle blog, and our columnist for Dublin Life.
#dublin
#europeancapital
#europeantravelguide
#templebar
#travelguide
#traveltips
dublinlife
europeantravel
travel
travelineurope
travelinspiration