By: Jannet Carrera, Senior Editor of The Heart of Dance
A Moment Like This…
Take a deep breath, feel your heart beat. Sweet November has officially arrived. I can already feel the weather changing at night. Able to see the change of colors in the sky, tasting the abuelita hot chocolate with my teddy bear sweater and my fuzzy socks on. And, y'all know the music playlist is lit lit this whole month. In addition I want to take this moment and have you mentally join me. As I prepare my coffee, I sit down in my little space of sanctuary and open my gratitude journal and I begin to write three things that I'm grateful for. Today I write; I AM GRATEFUL FOR: FAMILY, FRIENDS, & DANCE. My question for you is, what are you grateful for?
Thankful Dedication…
I'm thankful for love. I believe love is the greatest power in the universe. Therefore todays reading won't be about me. I want to dedicate it to the greatest human beings. My parents, siblings, family, friends, students, dance mentors, dancers, singer/songwriters, videographers, photographers and everyone that has taken a leap of faith in me and supported my journey as a dancer. Also, the people I've never met that are supporting my journey, I hope we meet one day. You are the core of who I am. The people that keep me in the flow of life. That is to say YOU ARE ALL THE MUSE IN MY LIFE. Y'all inspire me day in and day out. To sum it up, I want to thank all of you for your guidance, encouragement, inspiration, invaluable input, expertise, support and all the love.
Hey Siri Define Gratitude?
According to Siri gratitude means the quality of being thankful; readiness to show appreciation and to return kindness. The beauty to know a simple word such as gratitude can impact the world; is pretty amazing. In addition, let me share something from experience. When you practice having an attitude of gratitude to the point it becomes second nature; it really unlocks the fullness of life.
Passion is Energy…
I have an immense appreciation of everything and everyone in my life. Therefore I am grateful for my journey as a dancer, choreographer, educator, giver, mentor and helper. This is to say, I am grateful for every soul I have shared a conversation with. Every hug, every kiss, every smile, every message, every heart felt emotional moment, every failure, kind words and many more moments; the list goes on. In short, every moment has made such a huge impact in my life. In addition the next few people I'm about to acknowledge are the people who have made an impact in my dancing career. So, if you're reading this, THANK YOU.
Galen Hooks Method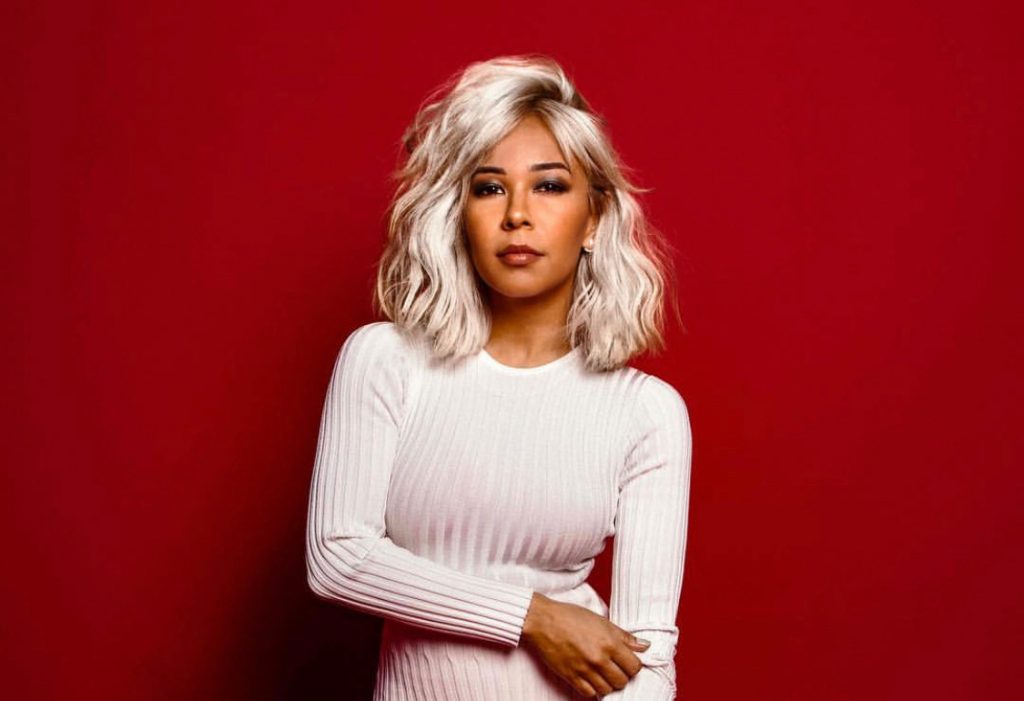 I am a proud Galen Hooks Method Alumni. Galen Hooks Method is Galen's way of transforming people of any skill level through movement. She mixes direct, immediately applicable, honest, straightforward to the point techniques with emotionality in a way that is unparalleled. The training is not only intense but its soul fulfilling. Galen Hooks, L.A. based choreographer, producer, dancer, songwriter and so much more. She is the true embodiment of an inspiring versatile artist. Galen has worked with over 60 artists, from Janet Jackson to Rihanna and many more. Training with Galen is by far life changing. Thank you Galen for inspiring me to become the dancer I'm destined to be. Your honesty and constructive feedback reminds me to get out of my head and just dance.
I am known for taking risks and going for it. And, my parents always taught me that in order to grow in any area in my life I should learn from the people I aspire to be with a student mentality. As a result, the challenge I had; was not feeling good enough about my own work. I was always doubting my talent no matter how many hours I trained. I was constantly in my head when creating. A cloud of doubt sabotaging my own creative abilities. Its insane how we can let ourselves be our own worst critics. Right?! well let me tell y'all after training with Galen I broke away from analyzing and judging myself on every dance move. Ive been able to explore and dance like never before. Tapping into my own vulnerability as a dancer has never felt so liberating.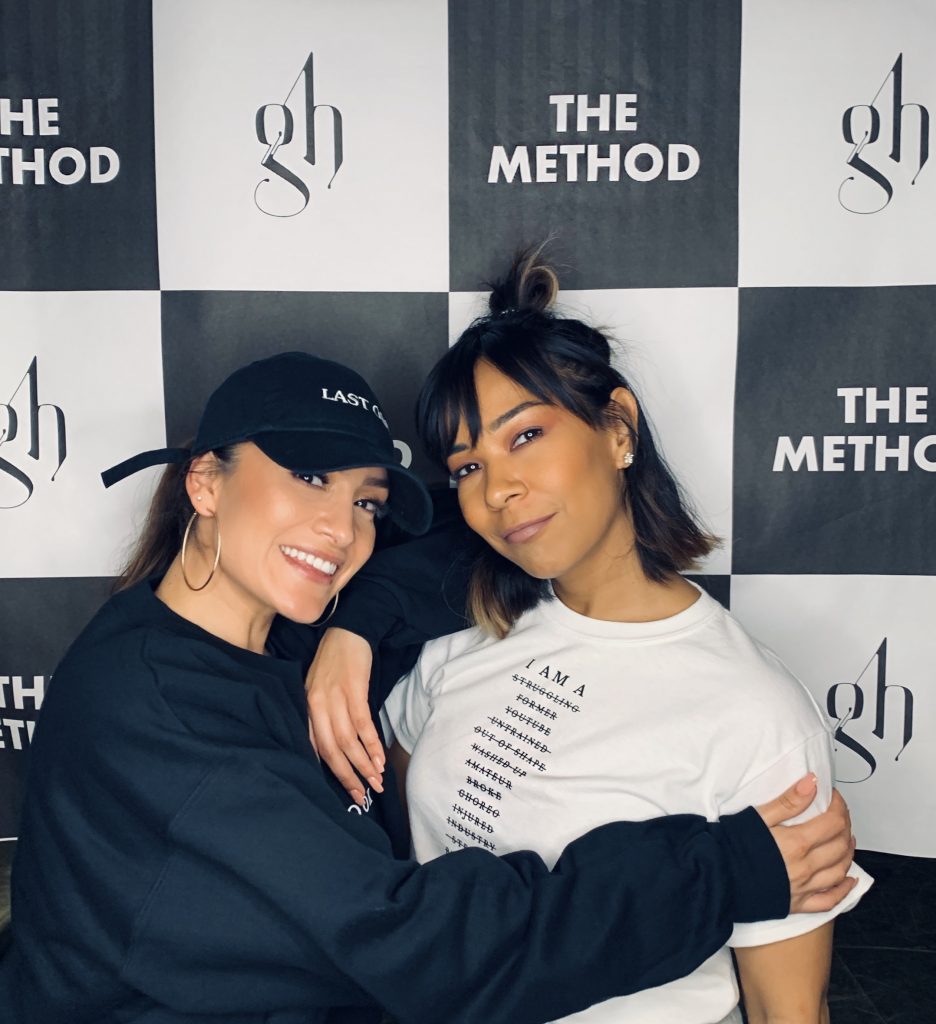 Want to Experience the Galen Hooks Method?
You in the mood to dance? I highly recommend taking Galens' classes and programs she offers. She is by far the best dance mentor I've had. Not only has it challenged me physically, but it re-trained me mentally as a dancer. It helped me connect both sides of my brain to use my imagination and reasoning and consider things creatively.
Cheat Day Land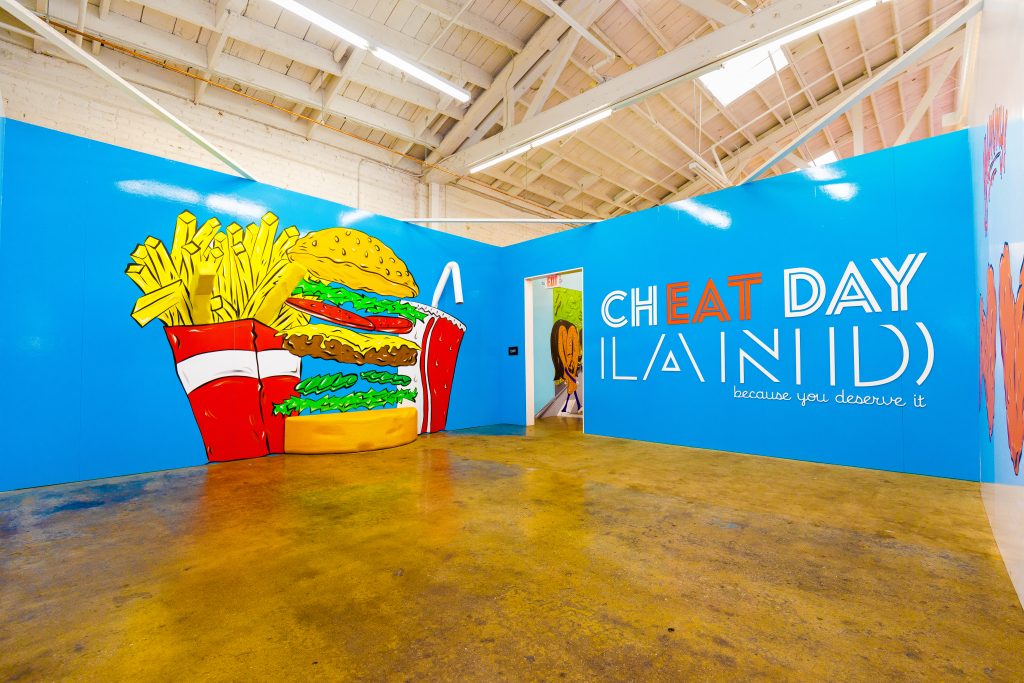 Cheat Day Land is a pop-up museum and immersive exhibit that celebrates arts, family, food and an experience of a lifetime. For instance inspired by creativity, innovation and immersion of art. The innovative founder Rubi Rymenmy and her dynamic sister Yolanda Reyes (COO) along with her three talented brothers; are the creative directors. All ranging from artistic background in visual graphics and illustration art. In addition makes them the first Latinos to open up a pop-up museum; given their drive and determination to inspire. Sounds like a dancing spirit to me right?! as a result it was only a matter of time the divine energy made sure our paths crossed. Therefore, our values, goals and aspirations were in tune with each others vision. Similarly, with the purpose of creating an unforgettable experience through the beauty of art.
I am so grateful for the opportunities that Rubi, Yolanda and her family have allowed my team of dancers and I to be part of. Rubi and Yolanda gave me the freedom to flow with my ideas, creativity and passion for the projects I was hired on to execute. For instance, from creative directing for promo videos to the success of their VIP and Dance Fitness events. I am inspired daily by these two Latinas in business. That is to say they are a triple threat and they are breaking barriers by facing adversity on a day to day basis. Thank you for your love and support always. As a result, its because of Cheat Day Land I have been exposed to many more beautiful opportunities in the dance industry.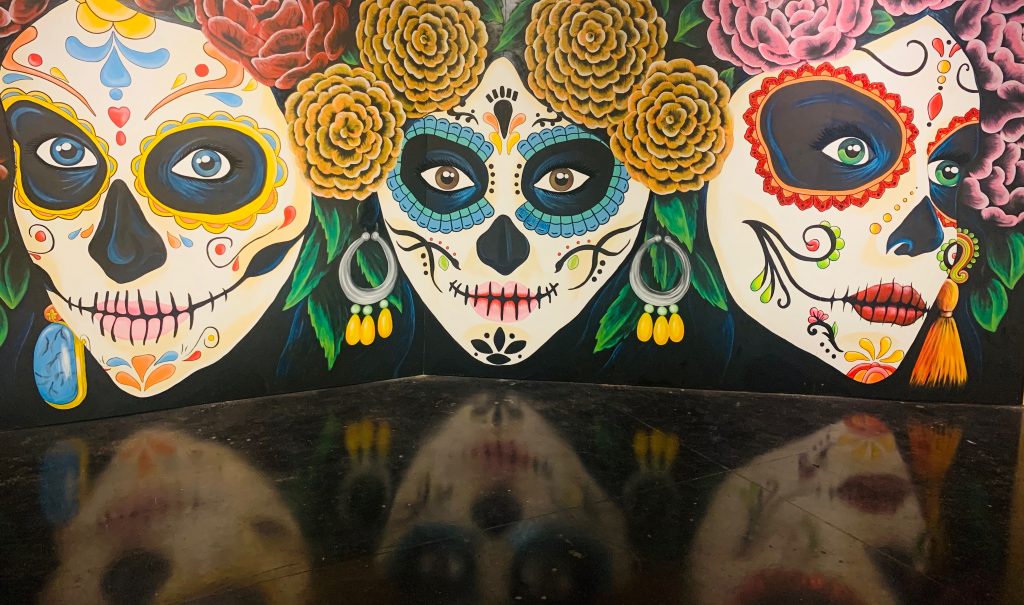 Want to Experience a bit of Cheat Day Land…
By the way y'all Cheat Day Land is the first pop-up museum to showcase a new exhibit starting October 26- November 30 to celebrate Dia de Los Muertos (Day of the Dead) which offers over 20 photo ops featuring unique, interactive, and colorful artwork, food tastings, dance and many more activities in Irvine, California.
Alegria Magazine
Alegria Magazine is a luxury print/digital multimedia company within the LatinX space, which elevates the collective consciousness of its audience by creating and nurturing its members. In addition, Alegria Magazine is a community that connects, inspires and highlights the beauty, the lineage and the thousands of years of positive contributions to this planet by artists and leaders. The Dynamic and Innovative Founder Davina Ferreira from Medellin, Colombia and resides in Los Angeles California is the voice and inspiration through the work and art she puts out into the world. Above all, a true leader representing all those who dream. Davina is also the host of "Your Story Matters" podcast and has brought a mobil library to our community were people can experience and have access to books from authors all over the world. The Alegria Mobil Bookstore is by far one of the best experiences to experience.
Davina and I connected through the love for art. She inspired, uplifted, and gave me courage to tell my story not many know of; aside from dance. This is to say sharing my story was a big… huge… step for me. First, I am forever grateful and honored that Davina and her team at Alegria featured me for their seventh edition anniversary celebration. Secondly, highlighting and showcasing my dancing career, my business but most importantly my story. Thank you Davina, for your tenacity, passion, and dedication to creating a platform to inspire the world. Thank you for inspiring me to continue writing and speaking about my story through the power of dance. To sum up, because of Alegria Magazine and Davina Ive been connected and surrounded amongst individuals with the same vision, dreams and goals.
Want to Experience a bit of Alegria?
By the way y'all, if you want to experience a little bit of that "Alegria" contagious effect; on November 2nd Alegria is having a festival dedicated to wellness and self-love in the heart of Malibu, California.
FemLatinas
FemLatinas is a female empowerment movement were their mission is to inspire, connect, and equip women worldwide. Jessie Medina is not only the founder of Femlatina but she's a motivational speaker, social entrepreneur and host of Con Corazon y Ovarios Podcast. Jessie is passionate in leading, inspiring and impacting those who surround her. When Jessie and I met she said our encounter was not a coincidence but a "dioscidencia" which means our paths were destined to cross from God. And, after that its history y'all our friendship and support for one another blossomed.
Jessie and I speak the same language when it comes to representing what we do in hopes that it will inspire and empower those in our community. Thank you Jessie for allowing my presence to fill up your space. For example Jessie opened up her platform and gave me the opportunity to showcase my dance workshops and be a panel speaker amongst other powerhouses in the industry. My passion for dance and purpose for inspiring our community is my calling therefore I am forever grateful for you Jessie. My heart and soul appreciate you. Above all, because of Femlatinas I have been able to connect with other powerful Latinas in the industry with like minded goals.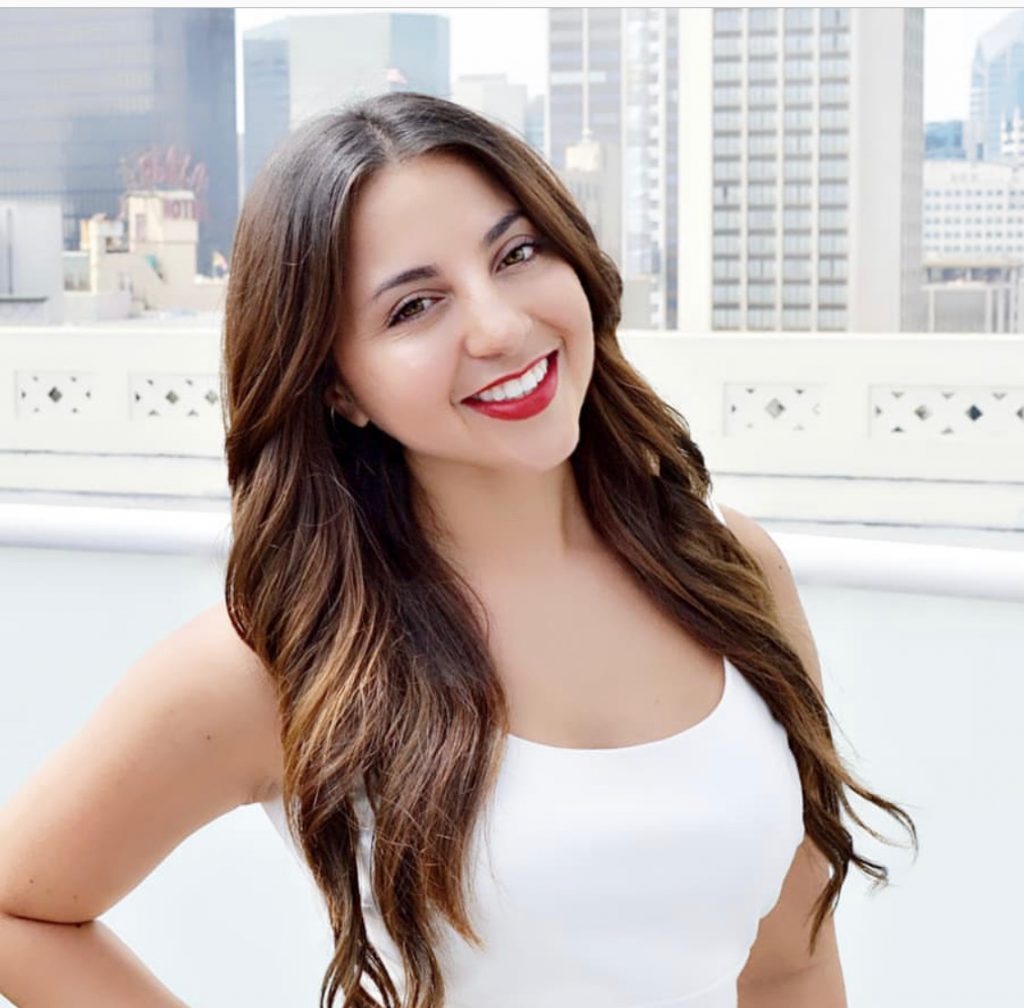 Want to Experience a bit of FemLatina Vibe?
Stay tuned for FEMxQUARTERS y'all its a co-working, event venue, creative space for any individual to make their dreams a reality. Grand opening November 1, 2019.
Find Sisterhood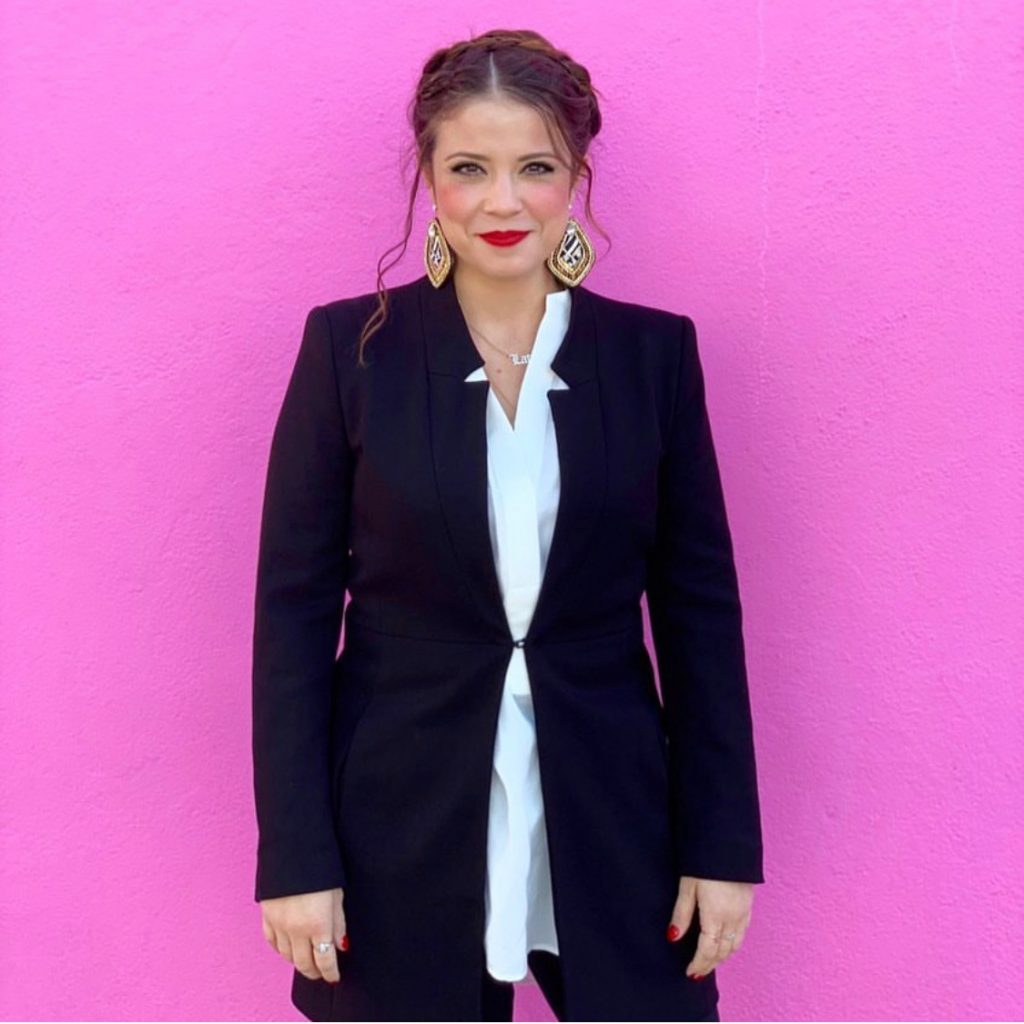 FindSisterhood is an inclusive app that was created by a woman for all women around the world to connect on issues, to share stories anonymously, it is untraceable, safe, kind and judgement free zone. In addition, a space for all of us to ask anything we want and feel supported by other women all over the world. The inspirational and talented founder of a tech company: Ana Pompa Alarcon Rawls had an idea in Europe to start an online support community for women and moms to get candid about their experiences within a safe environment and to feel supported. Ana has been featured in Forbes, Entrepreneur, and Thrive magazines. Not only is she the embodiment of changing the game for women in tech; Ana is also the founder of "Unspoken Truths" podcast were the beautiful messiness of life is explored.
Ana and I instantly became real life sisters. Therefore our genuine support, energy and love for each other was mutual. It was no doubt in only a matter of time a sisterhood bond was going to be created. After that, our souls were connected through the power that we both felt so passionately about. And, that was our purpose of creating a space for woman to feel free to express themselves without judgement. A space to listen, empower and help each other within our community. In addition, Ana and her talented team invited me as a guest speaker on "Unspoken Truth Podcast" to talk about vulnerability and dance. In short, it was an honor to be part of such inspirational platform with women in tech breaking barriers. So thankful for Ana for not only supporting my journey in dance but for being a sister in my life.
Want to Experience a real life Sisterhood?
The app is completely free and anonymous. Find Sisterhood has become more than just an app for me it has became a lifestyle within a community of women all over the world coming together to support one another.
Level Up Latina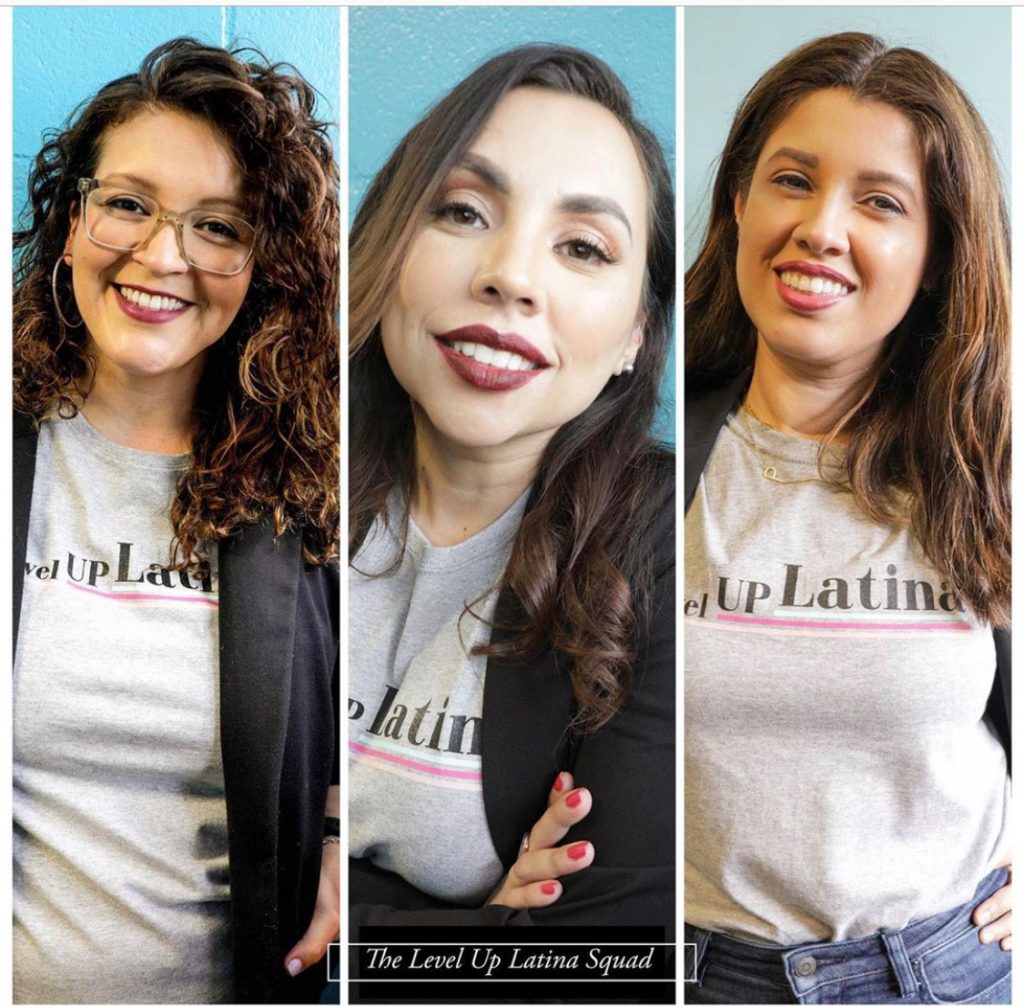 Level Up Latina partners with working women and mommas alike to guide them in achieving fulfilling career and life goals through financial empowerment, professional or leadership coaching, and personal wellness. Most importantly Level Up Latina founders share a friendship spanning 20+ years since their UC Santa Barbara days. Furthermore, Level Up Latina is a space for sharing knowledge, struggles, and everything in between. The dynamic co-founders Veronica Burgos-Gudiel, Irene Quevedo, and Cecilia Rodriguez are three proud Latinas with a combined 25+ year career in executive leadership and business management, plus a licensed attorney and certified life coach. Talk about powerful!! right? its inspiring to see women come together.
The girls at Level-Up Latina and I instantly formed a bond. All my passions have turned out into the many buckets that make up my career. And, its powerful to know dance can inspire others through different business avenues. I believe in giving back to your community. It allows you to grow. It enriches the lives of others. Its part of our culture. Its part of our communities. Therefore, donating my services for Level Up Latina successful Launch Event in Los Angeles, California was so heart warming. Not only did I meet amazing talented woman, I was inspired to witness the power of women coming together to network and change the world. That is to say, thank you Level Up Latina team for allowing me to give back to my community through the beauty of dance.
Want to Experience Leveling Up?
Fell free to check them out or if you have any questions. These three dynamic woman will solve any problem or concern you may have. That have a created a safe space for women all over the world.
Whats in It for Me?
From experience I know some days are harder than others. The key here is to connect with the miracle of life. Be open to receive. And, know you are deserving of good things, good health, and new beginnings. Step back, perspective is everything. Find your true vocation. Don't be afraid to network and find other people who are interested in the same things like you. Don't be afraid to ask for help. In my case, dance has helped me re-discover myself. Above all, I am here to encourage if you're in doubt, dance it out. Need a push… (motivational video here) I got your back. Dance has taught me to be mindful, to remain strong during my darkest moments. Gratitude reminds me to have courage when life becomes a blur. Most importantly it reminds me, I am enough.
P.S
Thank you to The Code of Style Magazine for allowing me to use my voice to inspire and empower on your beautiful platform. Thank you Reine Godard for being the advocate in creating a space that guides everyone towards the path of authenticity. Your passion translates through your work and gives us all hope for the future. Grateful to be part of a dynamic and talented team. Thank you to my family and friends for supporting me along the way. In short, y'all gave me the courage to find energy and strength when I didn't have any. Dance Fam y'all are the heart of what I represent not only in the studio, but everywhere life takes me. I never want to stop learning for myself and for you. Thank you all for leaving an imprint of love and dance on my soul.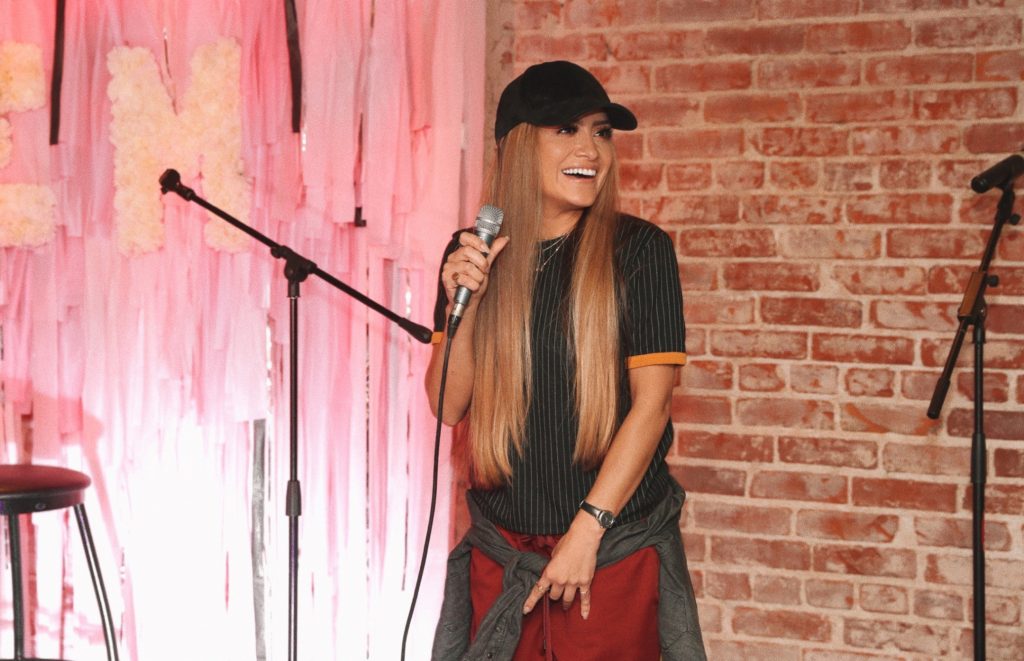 Gratitude makes sense of our past, brings peace for today, and creates a vision for tomorrow.

– Melody Beattie
dance
gratitude
health and wellness
november
thankful
thecodeofstylemagazine