Diet supplements are very important to the female diet. They foster growth in different parts of the body. Here are some topic picks for vitamins for women in 2019. 

Optimum Nutrition Opti-women
When it concerns Multivitamins, optimum is our top pick. It contains up to 23 vitamins with essential minerals and 17 speciality ingredients vital to every woman. This Multivitamin is essential for the healthy living of any woman but it works great for sporty women. So, if you happen to spend a lot of time at the gym, Optimum Nutrition Opti-women is an awesome choice for you.
Each capsule contains a healthy dosage of vitamins C, D, E, K, B with folic acid, calcium and Iron. They serve as dietary support to keep the woman healthy at all times. Some other advantages are the improvements you notice in your skin, hair, and nails.
Overdosing on this vitamin is possible and that is why it is restricted to only two capsules per day with meals. Supplements are not an excuse to avoid meals because they only augment your daily nutrients and cannot replace meals.
One of the speciality ingredients of this supplement is soy isoflavones. Though very nutritious, persons who are allergic to soy are to avoid this product.

HairAnew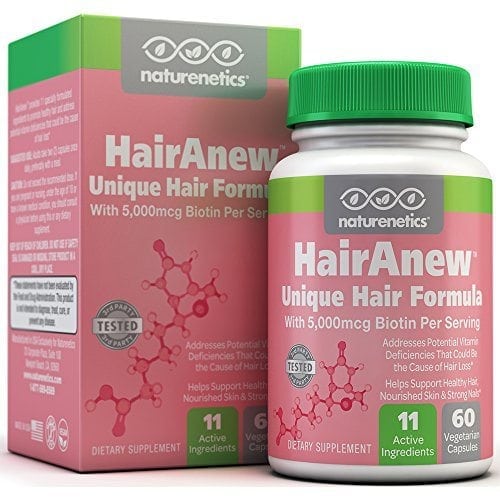 A lot of women are particular about hair no matter the kind of hair- kinky, wavy, straight or locks, hair is a vital part of looking pretty for almost every woman. HairAnew is a healthy hair formula that contains, amino acids, biotin, herbs, vitamins, and minerals. Sometimes, hair loss can be attributed to vitamin deficiencies but HairAnew helps to promote healthy hair growth.
The presence of biotin- 5000mcg in every two capsules, gives the product a license to boasts about added benefits like "Nourished skin and stronger nails" when you are on this vitamin. Each capsule contains 11 uniquely framed ingredients that nurture hair follicles from within, producing strong, healthy and vibrant hair.
Every batch of products that goes out is thoroughly tested for bacteria and heavy metals at an independent laboratory to protect the consumers. It is suitable for vegan because it is gluten-free, cruelty-free and non-GMO. People with nut allergies don't have to worry about the product because it doesn't contain any tree nuts or peanuts.

Alive! Women's energy formula
Alive is an energy vitamin that caters to women suffering from energy deficiency. Though a lot of people believe that there is nothing great coffee won't fix, this multivitamin does much more by taking care of your energy problem from the root.
This vitamin is made of mainly fruits and vegetables and every serving comes with 20 vitamins and minerals fuse together. Some fruits and vegetables in this product include blueberry, cabbage, orange, kale, tomato, Brussel sprouts, apples, plum, etc.
The different vitamins take care of different parts of the body:
Bones: Vitamin D, calcium and Folic Acid
Energy: Thiamin, riboflavin, niacin, etc. (Mostly Vitamin B to help transform food to fuel)
Eyes: Vitamin A, E, and zinc
Hair, skin, and nails: Vitamin C and Biotin
Heart: Vitamin B6 and B12
Immunity: Selenium and Zinc
The high level of B vitamin in every dosage is what produces energy by converting food consumed. Anyone on this medication is advised to eat regularly and not skip meals. Customers are advised to take this medication and also consult a doctor to know if it is compatible with other medication especially when pregnant.
The dosage is one capsule per day. For people on a diet, it is completely gluten-free having no salt, soy, sugar, dairy products or artificial flavoring so you don't have to worry about having to burn the calories.

Viva Naturals Pycnogenol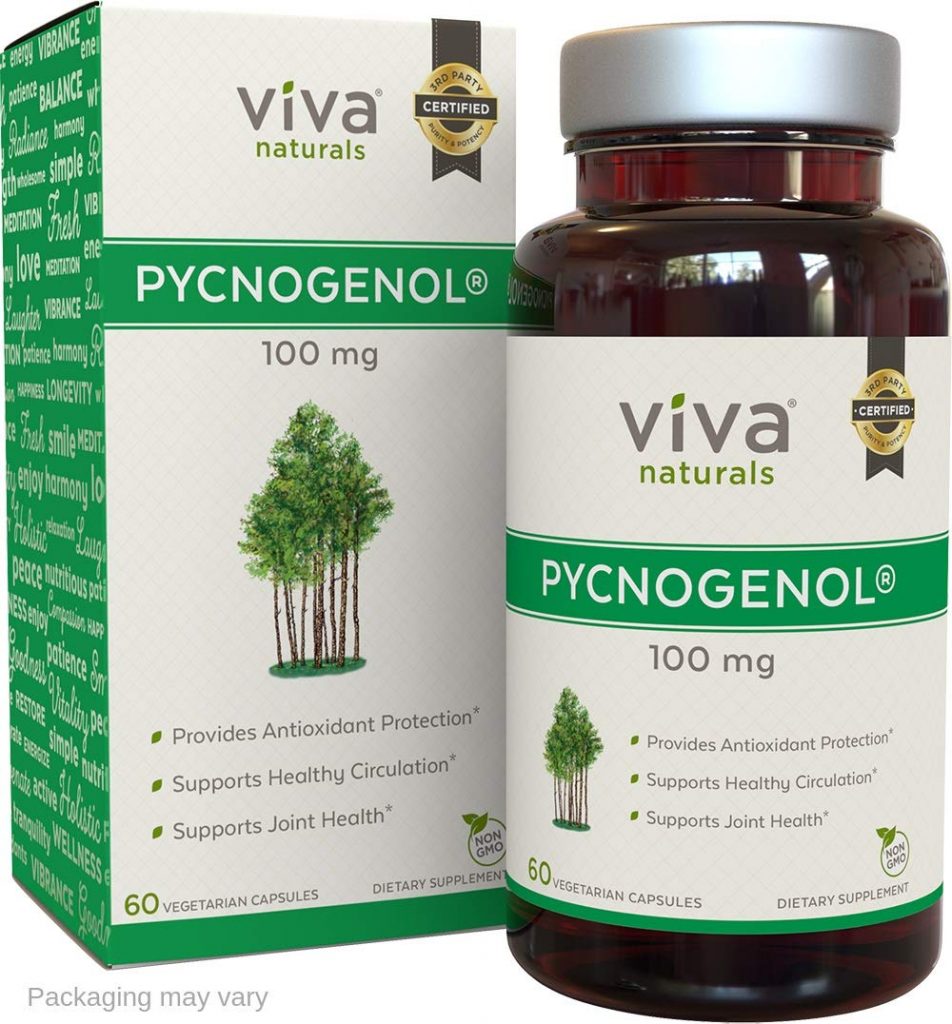 For some people, hair and nails don't matter if the skin isn't dazzling. This is a vitamin that targets the skin at a cellular level. It contains ingredients like bioflavonoids, phenols, and procyanidins which to build skin elasticity and make it tighter. The vitamin capsules are quite small but serve as a diet for the skin, feeding it with a lot of nutrients that enhance cardiovascular health and cellular health,
One of the main ingredients is Pine bark extract which makes it a super anti-oxidant and others are; Rice Flour, Hypromellose, and ascorbyl palmitate. Research has shown that pine bark helps to protect against free radicals that we encounter every day from the sun to processed foods and the smog. The vitamins also help with supporting your joints, circulatory and immune systems.
 The viva dosage is one capsule after a meal or else otherwise stated by the doctor. This product goes through third-party testing for quality assurance purposes. It is Non-GMO, Pesticide-free, Herbicide-Free, and Preservative-fre

Vitafusion PreNatal Gummy Vitamin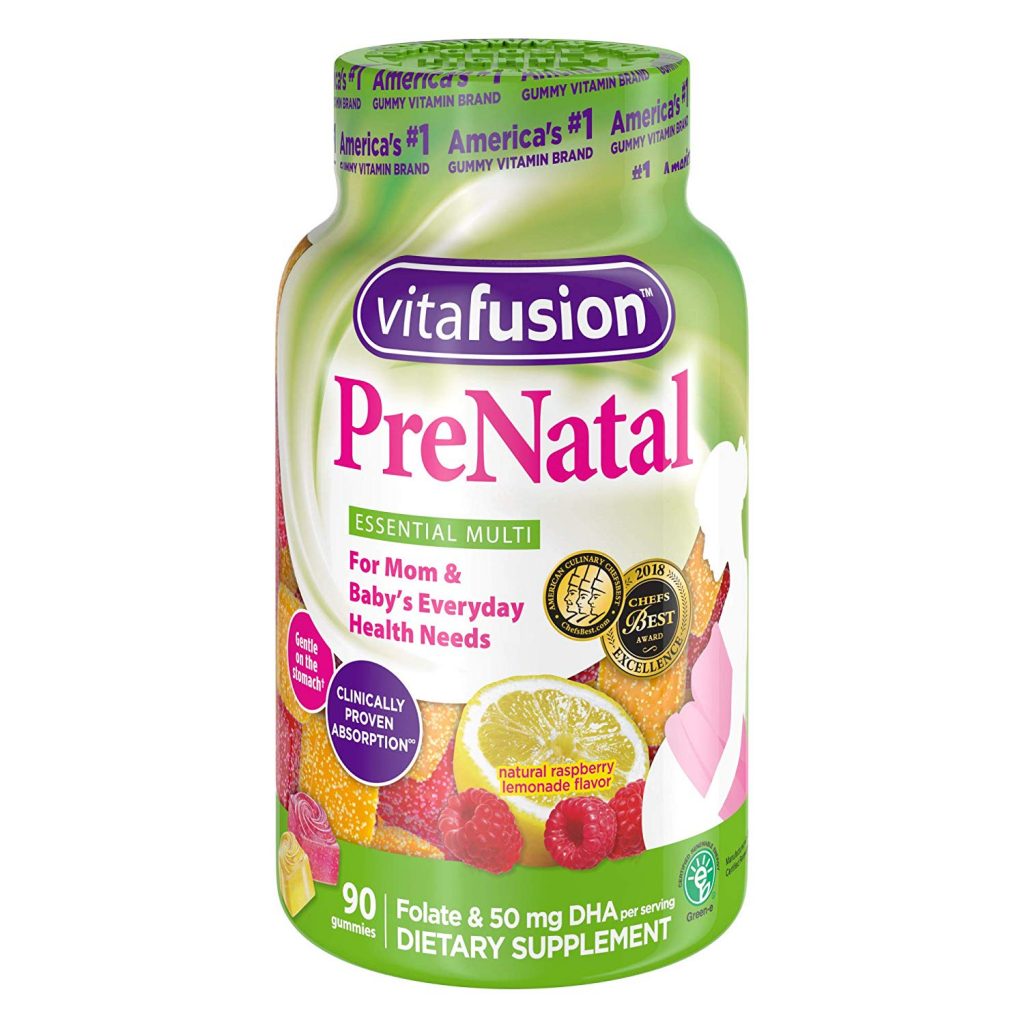 Being a mother is a beautiful experience and you have to be prepared in every way. Every mother must have the right amount of nutrients daily to protect herself and the baby. It is the perfect prenatal product for pregnant and lactating women because it has a high concentration of folic acid that is recommended for them.
This prenatal vitamin comes in a gummy chewable form that just makes you want to pop one now and then. Moms who hate swallowing large pills can opt for this yummy version of vitamins. It also has a high concentration of vitamin C to help with building immunity for the mom while enjoying the benefits of Omega-3 DHA.
The vitamin promotes the overall wellbeing of mother and child having no artificial sweeteners, syrup, dairy, synthetic dye or high fructose. Note that is product contains fish oil, shellfish, soy, eggs and tree nut which makes it unsuitable with anyone who has any of such allergies. And for those that are very choosy about flavors, it comes in different flavors.
It is an award-winning quality multivitamin with a very natural taste.

One A Day Active Metabolism
Any woman having digestive troubles will appreciate 'one a day' in their corner. This dietary supplement contains chromium, B-vitamin and iron that help enhance body metabolism and resolve digestive issues. people on this supplement are advised to eat a balanced diet and exercise habitually.
Its ability to break down food and convert it to fuel is powered by the high number of different classes of Vitamin B in the tablet. For those that don't like tablets, it comes in gummy forms too.
Other vitamins like folic acid improve bone health and increase physical energy with every serving. Athletic women or women on diets can take this supplement because it is gluten-free and without artificial sweeteners and flavors.

Magnesium from Doctor's Best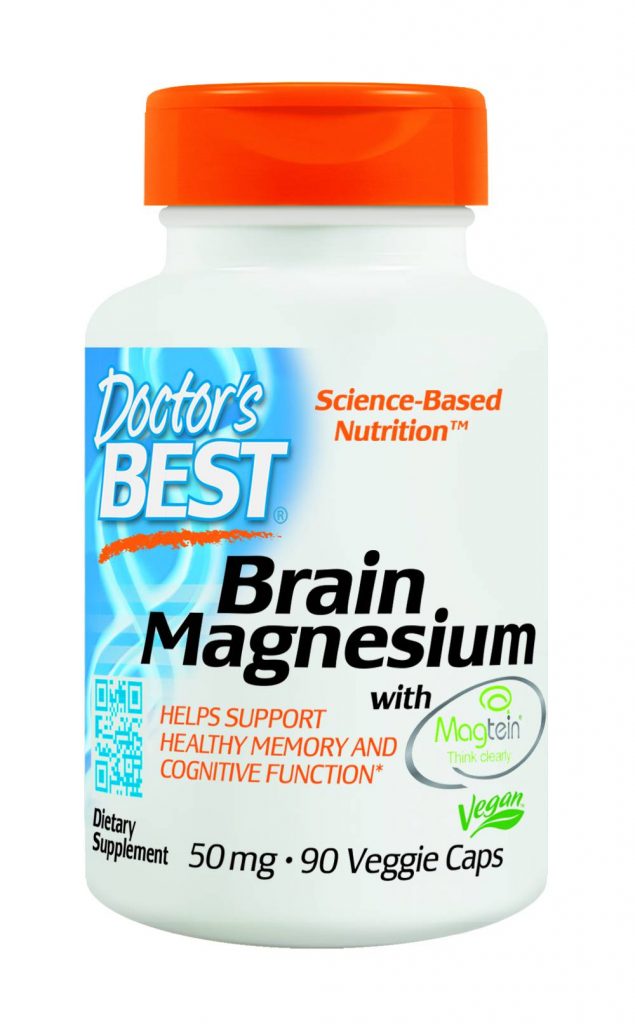 Do you have to toss and turn a lot every night? Are you have trouble sleeping? You need high absorption magnesium which promotes calmness and decreases insomnia. Magnesium from Doctor's best not only helps your sleeping habits but also helps to break down body metabolic functions more proficiently and in turn relaxes your muscles. When the muscles are relaxed, it is easier to rest and fall asleep.
Though the tablets are gluten-free, vegan-friendly, Non-GMO, and soy-free, they help the digestive system and foster the development of healthier bones. Every serving of this pill has 200mg of elemental magnesium being ingested into the system.
It is made with the best quality of magnesium, it is not buffered while enhancing bioavailability and GI tolerance. Other benefits include blood sugar and blood pressure balance making you less susceptible to certain illnesses. The pill is to be taken with the guidance of a doctor

health
health and fitness
healthy living
vitamins 2019
women health
womens vitamins