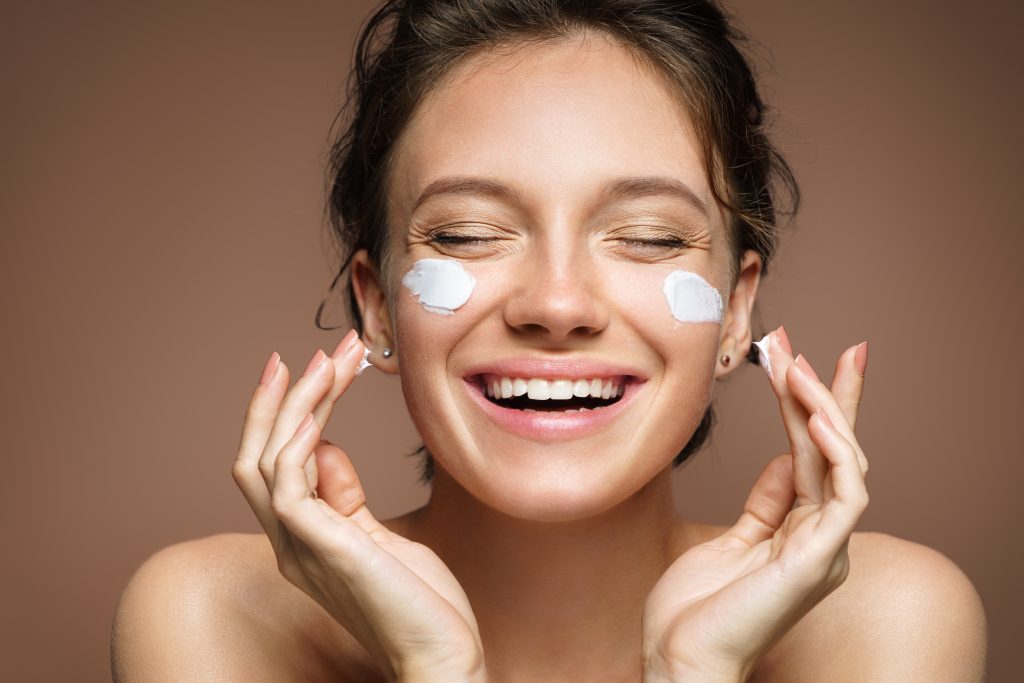 Looking beautiful takes a lot of work. Though some people have it easier due to genetics, maintenance of such beauty also requires some sort of investment. Beauty products cover skincare, hair, makeup, etc. and there are different products to handle each of them. Here are our top 7 beauty products that you need to try-out!

Revlon Colorstay Makeup
Ever applied a foundation that completely changes the state of your face i.e. you get a rash or acne? Well, that is what happens when you use substandard products.  Revlon colorstay makeup is a foundation applied that keeps your face looking unblemished for up to 24 hours. It comes in different shades and colors. Some products are best suited for Oily skin while others work for dry and normal skin.
The wide range of color shades is classified into cool, neutral, and warm. It is ranked to be one of the best products in the world of beauty and personal care. Having such a wide range makes it easy for almost anyone to find their color. Revlon colorstay makeup is made with salicylic acid that helps with oil control giving you a poreless finish. Its skin coverage is medium build and it has a matte finish.
Women in the 50s and 60s have testified to Revlon's ability to even hide their wrinkles, making them look younger. Which means that it has great effects on women within any class or age. The matte finish leaves the face looking dry, covering every dark circle, spots, and acne.
The product is lightweight to give your face a perfect, smooth look while giving your face SPF protection. When applying to the skin make sure to shake it properly and then use a small dab for one area of the face at a time. Then, blend the foundation swiftly with a buffing foundation brush and do this for every area of the face you want to be covered.s

T3 Whirl Trio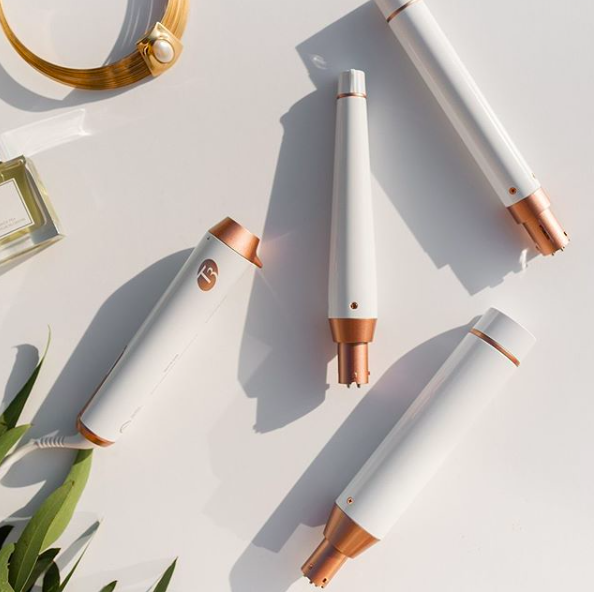 For any lady who likes to give a lot of attention to her hair, the T3 while is perfect for you. Not everyone has the luxury of being born with air-dry-perfect hair that does not need hot tools to be able to handle the hair- this is why you have the t3 whirl trio.
The T3 while trio as the name implies is a curling iron that comes in 3 different size curling barrels. The sizes range from tight curs to big waves. Saving you the cost of having to buy 3 different curling irons to achieve different patterns. The barrels are detachable and interchangeable depending on the look you aim to achieve.
Every pack has a universal base plus:
A one-inch straight barrel
A 1.25-inch straight barrel
A heat protecting glove
And a storage tote
The device is portable, simple to use and easy to maintain. Here are a few simple steps to using it
Attach a barrel to the base with a simple twist and lock.
Give it a minute to heat up; it usually doesn't take long because of its Tourmaline SinglePass radial technology.
Put on your heat protective glove.
Divide your hair into smaller bits that are easy to maneuver.
Wrap each section around the barrel and move to the next area.
Unwrap the hair from the barrel. Here you would notice that your hair is shining. This is because the T3 tourmaline and ceramic cover the hair cuticle giving it that shiny look.
Let the hot tools cool off before detaching them from the base and repacking.
The T3 Curling Iron comes with a two-year warranty. It also saves you the cost spent on buying multiple curling irons, storage space and gives your hair more shine all the while protecting your hair from damage.
The Creme Shop (sheet masks)
If you want something, you have to give it your best. Clear skin requires the right products to achieve and manage. The crème shop sheet mask is a Korean skincare beauty sheet made with natural essence having a full facial advanced result. It is a very easy-to-use Hyaluronic Acid Face sheet that leaves the face moisturized and the skin glowing.
It is soothing to the skin when applied and it enhances cell elasticity while hydrating for plumper skin. The hyaluronic acid in the mask helps the skin to become tight and keeps the face hydrated. It is a fact that water serves as nourishment for health generally. Using the mask gives you a youthful appearance i.e. making you appear younger than your actual age.
Here are steps to follow when applying the mask:
Wash your face and apply the mask
Leave the mask until it is dry or for 20-30 min
Carefully peel the mask off
Don't wash the face after, allow skin to absorb the nutrients.
The face mask comes in different sizes are designs. Some masks contain detoxifying charcoal, clarifying strawberry milk or bamboo extracts. Others contain items like collagen, coconut gel, grapefruit, rainbow peal, etc. At the crème shop, the masks are characterized by animals like tigers, frogs, bears, zebras, koalas, unicorns, etc. So, if you are an animal lover this would be a perfect mask for treating your skin.  
This beauty mask is a Korean skincare recipe and each pack usually has 5 sheets in a set while some others have 12 sheets in a set.

Altresso Hair Strengthening Kit
For every woman, hair is important no matter your style be it a pixie cut, long hair or kinky hair, hair should be healthy. Sometimes people face trouble with hair which can be caused by wrong treatments or bad perm and you need the right kit to help make them healthy again.
Altresso hair strengthening kit is a 3-piece kit that contains Natural Arginine-infused Shampoo and conditioner along with Biotin, Horsetail and Reishi Mushroom capsules. The main aim of this product is to repair and restore damaged hair of any kind and texture.
One of the key ingredients of this product is Saw Palmetto extract. Being a plant belonging to the palm family, it has a lot of health benefits. Particularly, it strengthens the hair follicles and roots giving your hair adequate support from the root to the ends.
The Biotin, Horsetail, and Reishi Mushroom capsule in the kit is a hair strengthening supplement that is ingested to enhance hair growth and make the hair stronger. For the shampoo, it contains rosemary extracts which helps to improve cellular metabolism while stimulating hair growth.
Our company cares not just for our clients but the community as a whole and that is why we make sure our product is PETA-certified. Every bottle of shampoo or conditioner contains the best natural ingredients and it is free of additives and filler. The products are not tested on animals because we are conscious of animal rights. For hair with no prior damages, using this kit leaves your healthier, shinier and stronger.

Dear Dahlia
One of the most unique beauty brands in recent times that prioritizes the protection of the skin and skin nourishment with higher performance. This Korean makeup brand prides itself on its ability to create products from high-quality materials that are natural, toxic synthetic chemical-free, vegan-friendly, and cruelty-free. Due to its commitment to using natural products, the brand is very environmentally conscious.
Dear Dahlia products are made with different ingredients but all have one unique ingredient- Dahlia Flower extract. The Dahlia flower is sometimes called the queen of the garden. In earlier times, it was used for medical purposes while in some societies, it has been used for dishes. The flower has a high concentration of antioxidants and vitamin C which support cellular growth giving you a childlike glowing skin. It is ranked as one of the most beautiful flowers in the world not just for its exterior but its unique properties.
Some of their products include:
Dear Dahlia Paradise Dual Palette
This palette comes in different shades for balm and eyeshadow. The mixture is usually placed in a pocket-size mini palette mixed and matched for any look you desire. The mixture is a perfect blend of light and dark, natural and old or warm and cool colors or shades.

Dear Dahlia paradise blooming cushion foundation:
This is a liquid foundation enriched with antioxidants having the dahlia extract as its main ingredient. It keeps the face moisturized and hydrating having the perfect finish for your beauty blend. It usually comes in different shades like soft sand, natural beige, nude beige, etc. It is suitable for use in any weather.
Imagine a lipstick without dryness or flakiness, gentle and long-lasting, that is a perfect description for lip paradise intense satin. It is richly velvety leaving the lips moist no matter the color. The lipstick is plant-based, made from natural ingredients including Dahlia Variabilis flower extracts which nourishes the lips and conditions the skin.
Other products include concealers, brushes, beauty balms, accessories, etc. With Dear Dahlia, you can find almost anything you are looking for in a makeup kit.
Glow Recipe Avocado Melt sleeping mask
Too busy for daytime skin therapy you may want to try avocado melt sleeping mask. It is a rich and velvety sleeping mask that nurtures and relaxes the skin overnight. For people struggling with dry flakes and dull skin, it is the perfect skincare routine eradicating such problems leaving you with glowing flawless skin.
Some of the key ingredients include:
Of course, Avocado! It makes up 74% of the formula.
Manuka honey, which contains an enzyme that protects the skin from environmental stressors.
Kaolin, which is a healthy clay that keeps the skin pores happy.
This glow recipe does not contain silicones, parabens, alcohol, sulfates, synthetic dye and fragrance, and mineral oil. It is a fresh calm and fruity scent combined with the rich, creamy and luxurious texture that makes it comfortable to sleep with. The end result is your skin feeling soft and supple, looking evenly toned and moisturized
It is a very easy-to-use mask. For people who desire to use it for rejuvenation purposes, you can daily apply an ample amount to the skin overnight and then wash thoroughly once awake in the morning.  If you have sensitive skin and you may want to use it as a simple wash off mask, apply to the face and rinse after 10 minutes. You can do this 2-3 times in a week till your skin adapts to the routine and formula. Always remember to mix the formula meticulously before applying it to the face.
John Frieda frizz ease product
Still confused about what to do with your hair or how to handle your hair, frizz ease has a wide range of products that can solve your problems. No matter the kind of hair, there is always a product that works wonders.
John Frieda Frizz Ease Extra strength 6 effects + serum is designed to improve coarse or thick hair. Its primary ingredients include silk protein and a seaweed extract that helps to handle unruly strands while keeping the hair hydrated and protected from heat damage.
There are other helpful products like the Beyond smooth frizz immunity conditioner, primer, and shampoo. The daily nourishment leave-in conditioner helps to soften the hair and nourish the roots. The dream curls daily styling helps to define the curls and revive dying curls and waves giving the hair a healthy shiny look.
All these products help to take care of skin and hair problems and also maintain already healthy parts. A cocktail of any of these products will leave you glowing with people constantly asking for your skincare routine or hair products no matter your age or skin color. All these products are very affordable and have easy to maintain routines that keep you beautified forever.
Pure Bioderm
Developed by Modern Mds, PURE BioDerm brings you the high performing, clean skin-care products.
All products are hypoallergenic, non-comedogenic, vegan, cruelty-free, and made in the USA. They are also free of synthetic fragrances & dyes, paragons, sulfates, silicone, phthalates, formaldehyde, and GMO ingredients.
We hope your enjoyed November's beauty picks!
*Beauty picks are carefully selected from hundreds of products shipped to our headquarters monthly. We look forward to hearing feedback and tag us in your photos/videos to be featured!
beauty bag
beauty picks
beauty products
lifestyle
makeup bag
skincare products