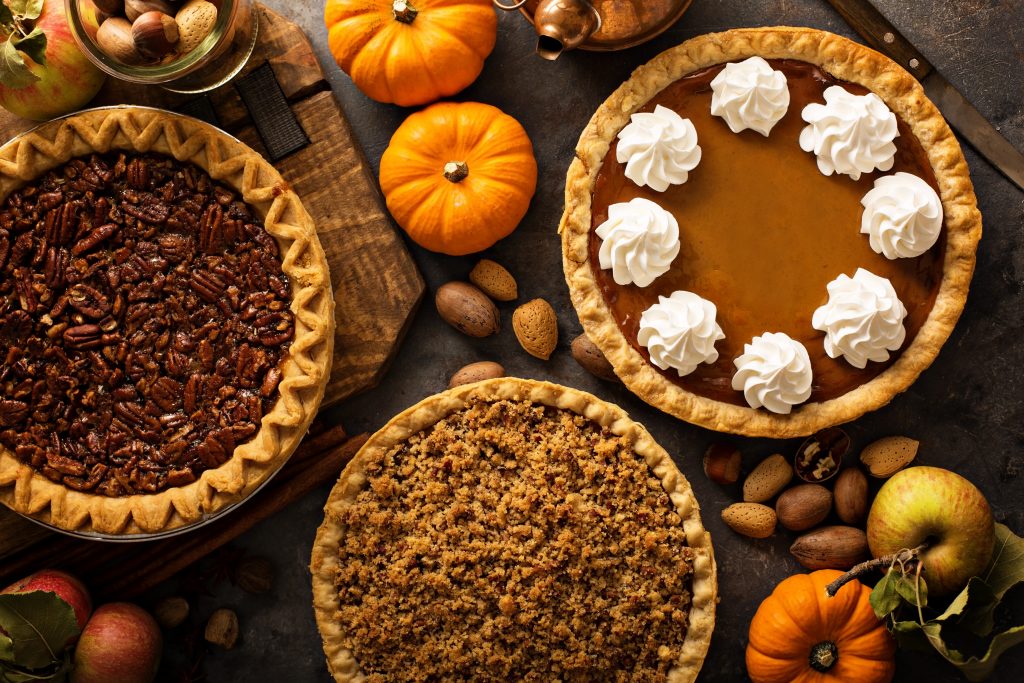 The most requested recipe this holiday season goes to (Drum roll please)…..PUMPKIN PIE! Not only is it highly requested, it is an American tradition! We are presenting you a step-by-step guide & recipe on How to make the most LEGIT, Pumpkin Pie.
Prep time 20 minutes
Cooling time 1 hour 30 minutes
Baking time 35 minutes
Total time 2 hours 20 minutes if making pie crust.
If using store bought pie shell:

Prep time: 5 minutes
Baking time: 35 minutes
Total time: 40 minutes
8 servings
If using store bought pie crust skip this step and preheat oven to 425 degrees.
If you are using your favorite crust skip this step and follow your prepping steps.
For the Pie crust
6oz flour (1 1/3 cup)
4oz butter (1 stick, 8 tablespoons)
*for a more flakier crust substitute 2 oz (8 tbsps) of butter for lard or margarine.
1 oz sugar (2tbsp)
1/8 tsp salt
2 oz ice water (1/4 cup)
In a large bowl place some ice and about 1-2 inches of water.
Place a medium bowl, large enough to get your hands in, inside large bowl that has ice water. (When working with pie dough everything has to be cold so be sure to work quickly).
Slice cold butter into sections and place them in with flour. (If using lard cut up lard into pieces and place them in with butter and flour)
With your fingers break up the butter (and lard if using) and rub it in flour until you have butter the size of peas and texture of flour looks like wet sand.
Add sugar, salt and mix in.
Add ice water and mix until dough stays together when squeezed.
Wrap dough with plastic wrap.
Place plastic wrapped dough in refrigerator for one hour.
For the filling
can Pumpkin purée (15oz/ 425g)
1 can sweetened condensed milk (14oz/397g)
2 eggs
1/2 tsp Ginger
1/4 tsp Nutmeg
1/8 tsp Allspice
1/8 tsp Cloves
1/8 tsp Salt
1 tsp Vanilla extract
In a separate small bowl Mix 1/4 cup sugar (2oz) and 1 tablespoon instant clearjel thickener or 1 tablespoon of cornstarch
In a large bowl place all ingredients and whisk until well combined.
This can be done by hand whisk or electric mixer fitted with a whisk attachment.
Place filling mixture aside if using right away with store bought pie shell or place in refrigerator if working with pie dough until pie shell is ready.
(Skip down to assembly step if using store bought pie shell)
Rolling out dough
Take out dough from refrigerator.
Lightly dust work surface with flour as well as rolling pin.
With light pressure roll out the pie dough turning each time you roll inward and outward.
Dust surface and pin as needed.
Roll out dough 1/8 inch thick and large enough so it overhangs the pie pan about 1/2 inch.
Tuck in the excess dough and with fork tines crimp the edges or use your fingers to form V shaped crimps.
Place dough in refrigerator for 30 minutes
Preheat oven to 425 degrees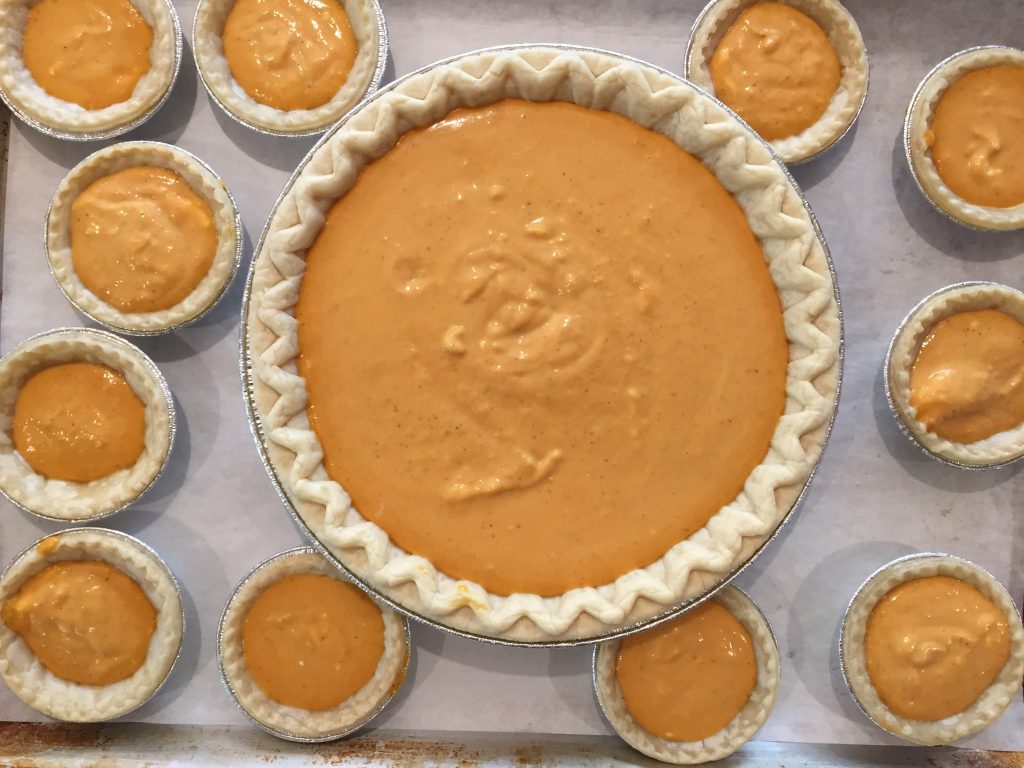 Assembly
Place pumpkin filling in pie shell.
Smooth out the filling with offset spatula or with rubber spatula.
Bake at 425 degrees for 15 minutes then turn down heat to 350 degrees and bake for 20-25 minutes.
Rotate pie halfway during baking time.
Pie is done when pumpkin pie crust is golden brown and filling is firm at outer edges but jiggles int he middle.
Baking times may very with different ovens.
Let pie cool completely before serving.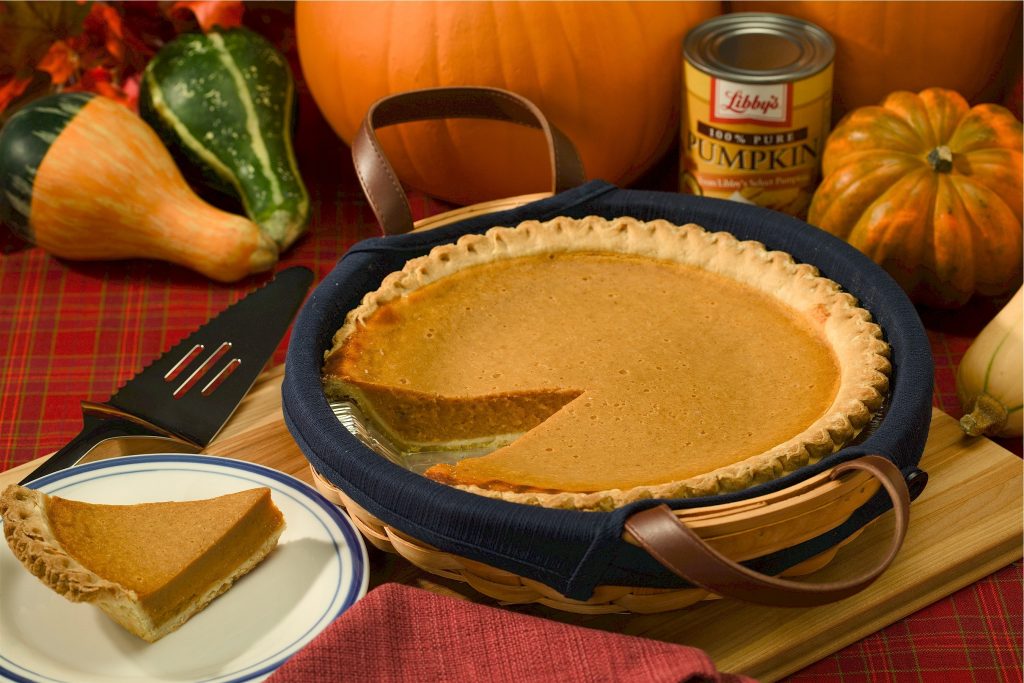 We hope you enjoy this delicious recipe and look forward to your tags on our Instagram! And or share this recipe with your friends and family!
featured chef recipes
Featured food
from scratch by albert
health and wellness
holiday recipe
homemade from scratch
lifestyle
pumpkin pie recipe