A step-by-step instructions on how to make macarons recipe by our Featured Pastry Chef, Albert Maldonado.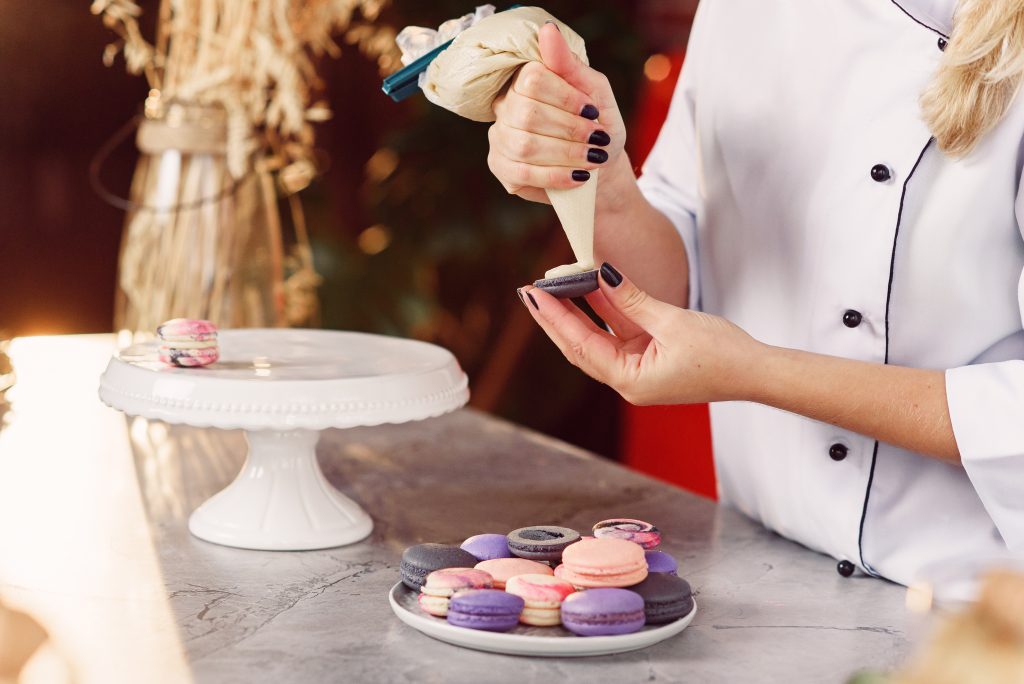 Have you ever wondered how to make macarons? Well, you're in luck! Our Featured Chef, Albert Maldonado shares with us one of his favorite and most requested recipe! Macarons are fun, bite-sized delicious snacks you can share with family and/or great party desserts! A step-by-step instructions below, share your baking experience by tagging us in your photos on Instagram!
157g Almond flour
157g Confectioner sugar
57g egg white (1st portion)
157g sugar
39g water
57g egg white (2nd portion)
2g cream of tartar
(Recipe uses two portions of egg whites noted with a 1st portion and 2nd portion)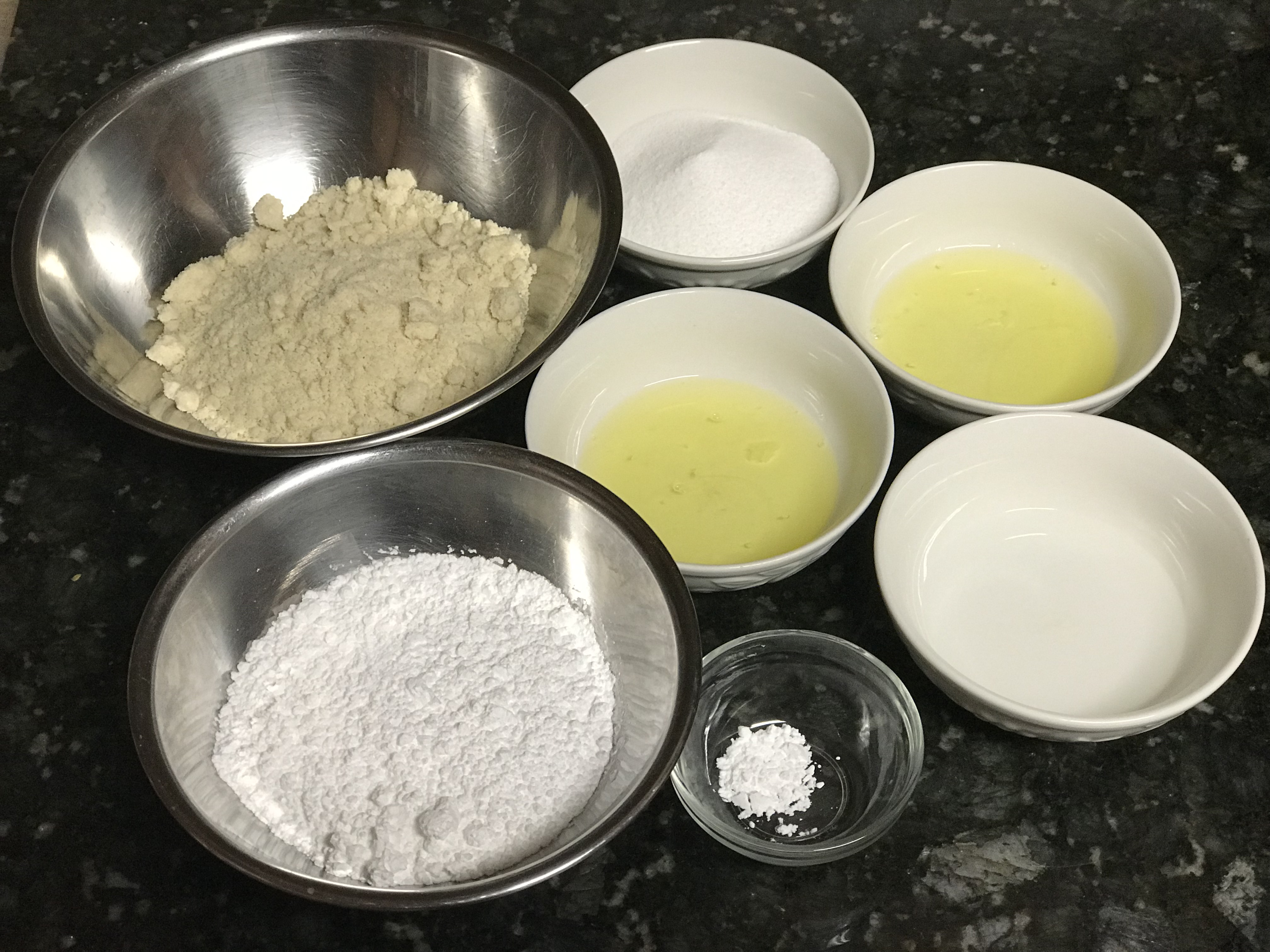 Combine almond flour and confectioner sugar and place them in a food processor to blend smoothly.
Sift blended almond flour mi into a bowl.
Add first portion of 57g of egg white into almond flour mix along with food coloring of your choice (used yellow for this recipe) and combine until paste is formed.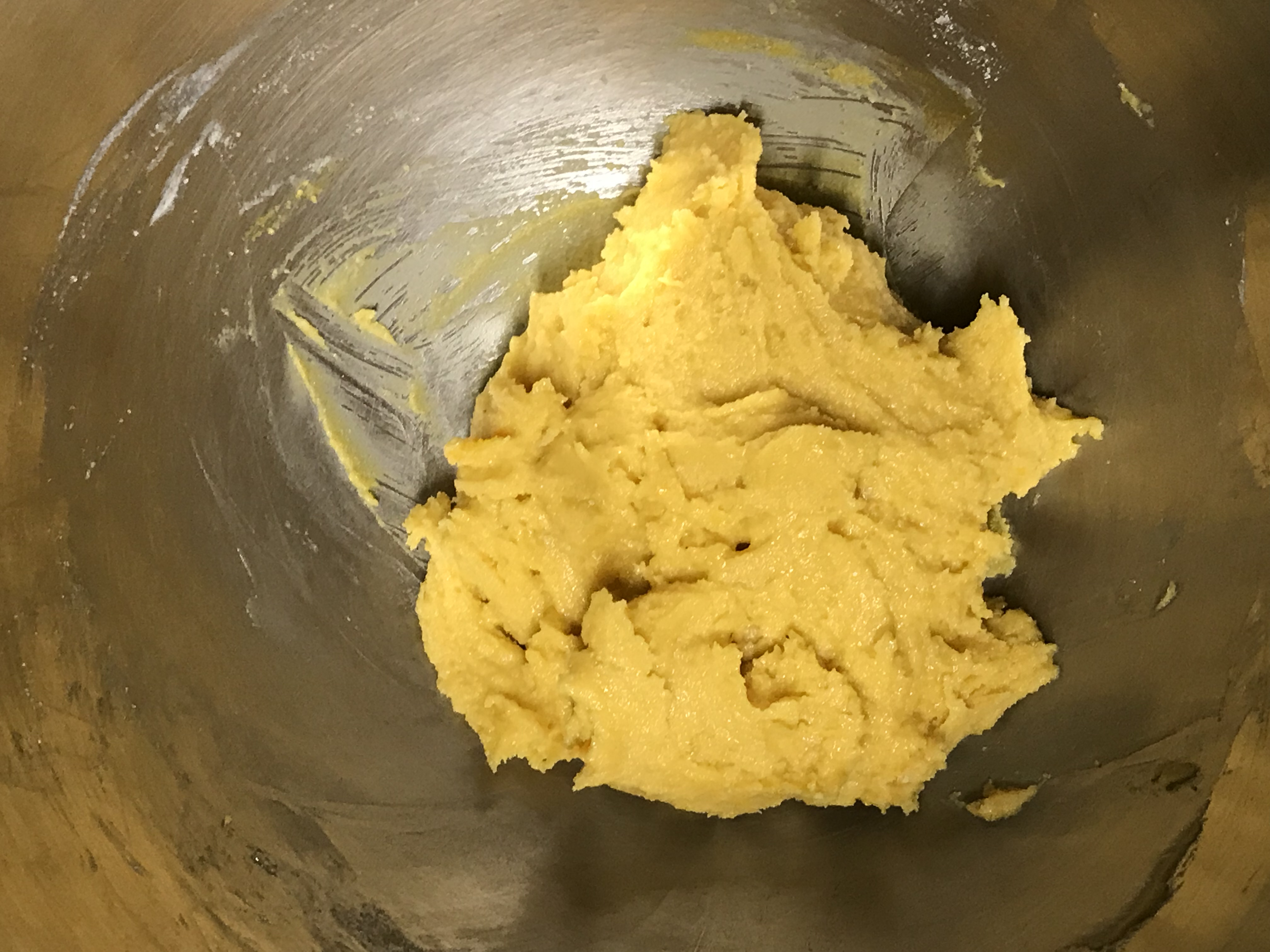 Place sugar and water in a small sauce pan and boil until reaching 242 degrees Fahrenheit.
While sugar syrup is reaching temperature, place second portion of 57g egg white in a mixing bowl fitted with a whisk attachment and add 2g cream of tartar.
When sugar syrup reaches 230 degrees Fahrenheit, start stand mixer, whisking on high speed until egg whits form soft peaks.
When sugar syrup reaches 242 degrees Fahrenheit, gradually pour syrup into the soft peak meringue, pouring on the side of the bowl carefully.
Turn down mixing speed to medium and whisk until meringue cools slightly.
Incorporate 1/3 of the meringue into the almond paste mixture and using a spatula fold until no whites of the meringue show.
Incorporate the rest of the meringue into almond paste mixture and fold gently until mixture flows down smoothly from the spatula without breaking. Be careful not to fold too much or batter will become runny.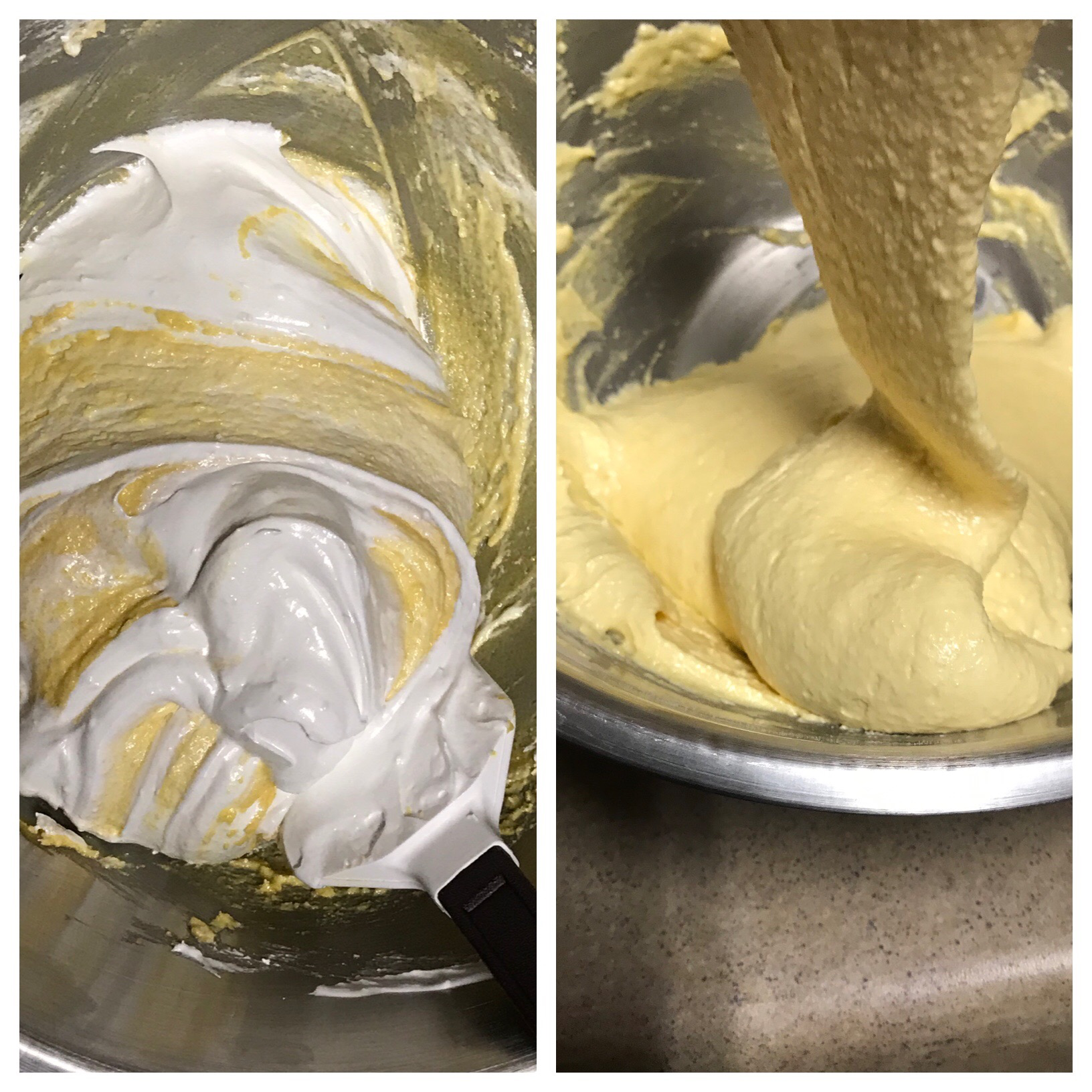 Place macaron batter in a piping bag fitted with a round tip. Wilton 1A will work fine.
In a sheet pan lined with a silicon baking mat, pipe the macarons 4cm in diameter.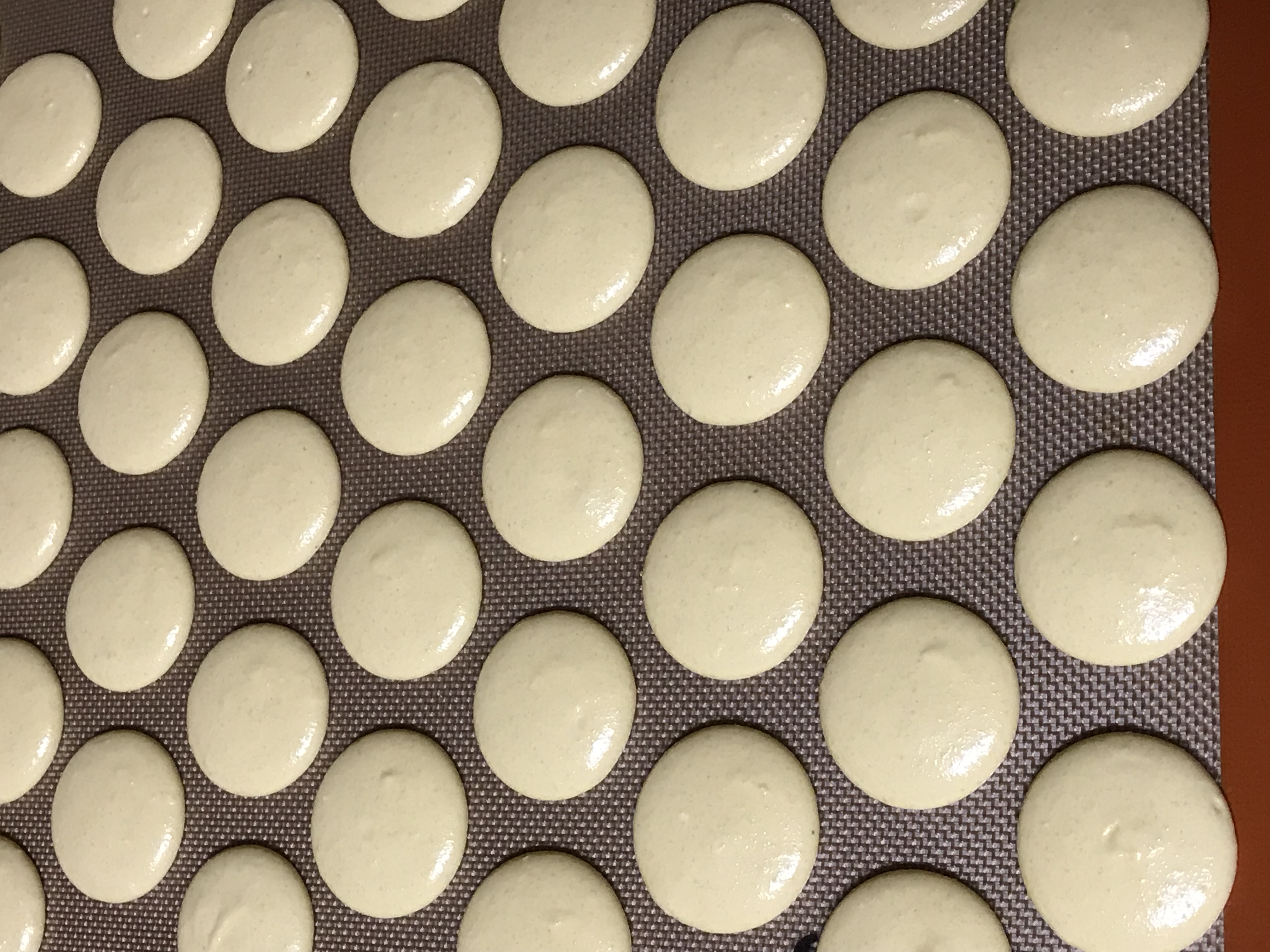 Bake at 275 degrees Fahrenheit (convection setting) for 22 minutes (be mindful that not every oven is the same).
Let macarons cool and fill with favorite dulce de leche. Once filled, let macarons mature for 24 hours under refrigeration and bring to a room temperature before eating for a wonderful and delicious experience!
The secret ingredient is always love.
delicious creations
dulce de leche
French macarons
French pastries
good eats
how to make macarons
lifestyle
macarons
macaroons
pastry