Five years ago Don Kaka started making clothes for himself while living in New York.
He initially wanted designer clothes but couldn't afford them at the time, so he started making his own instead and it snowballed from there. He started with one-off pieces that he considers "his paintings". He has subsequently expanded his range but all the clothes in his collections are still hand made by him.
He released his new collection called 'Darkest Summer in LA' recently and he had no idea that things would get even darker since then.
"Darkest Summer in LA" started off as a reference to the state of things around the world, and especially the coronavirus pandemic. But when he released it the tragic news of George Floyd's death (see more here) came out and at that point he decided he wanted to use this collection as a way to promote the cause of "Black Lives Matter" and to help however he could. So he is donating all the profits of this collection to Black Lives Matter & protester bailout funds.
Here are a few examples of his work and the "Darkest Summer in LA" collection.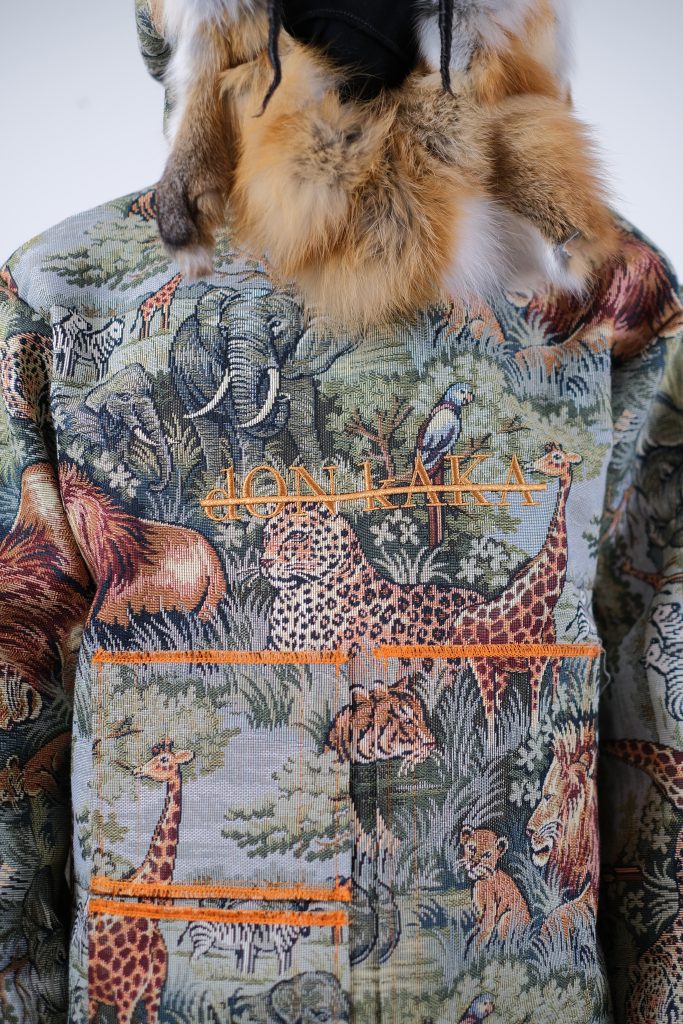 With the outbreak of coronavirus, he also decided to create a mask that would be stylish and effective at the same time.
His reusable masks are made of thick dual folded woven material, 2 layer interior filter and a double elastic band. Like his clothes, they are all hand-made by him.
They are priced at less than $30, as Don Kaka wanted to keep prices as low as he possibly could because of the pandemic. He also offers *free US shipping*.
You can see the full collection here.
I hope you enjoyed this article. I'm Julia Rees and I'm a French-based Style Coach and the founder and owner of the 'Style with Julia' Styling Agency. I offer a Style Mentoring Service to help women develop their confidence and their style, so don't hesitate to contact me for more details.
In the meantime, you can find style & travel inspiration on my blog and follow along on Instagram.
Julia x
All Images are courtesy of Don Kaka